Screenshots of Microweber CMS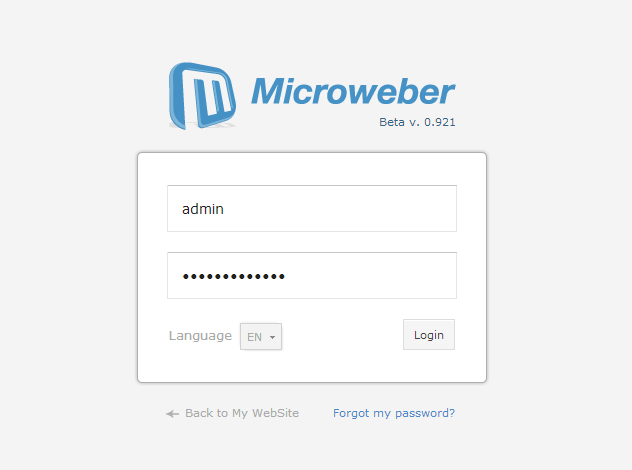 Login page for the Microweber Admin Panel and the Live Edit section. You can also select your preferred language here.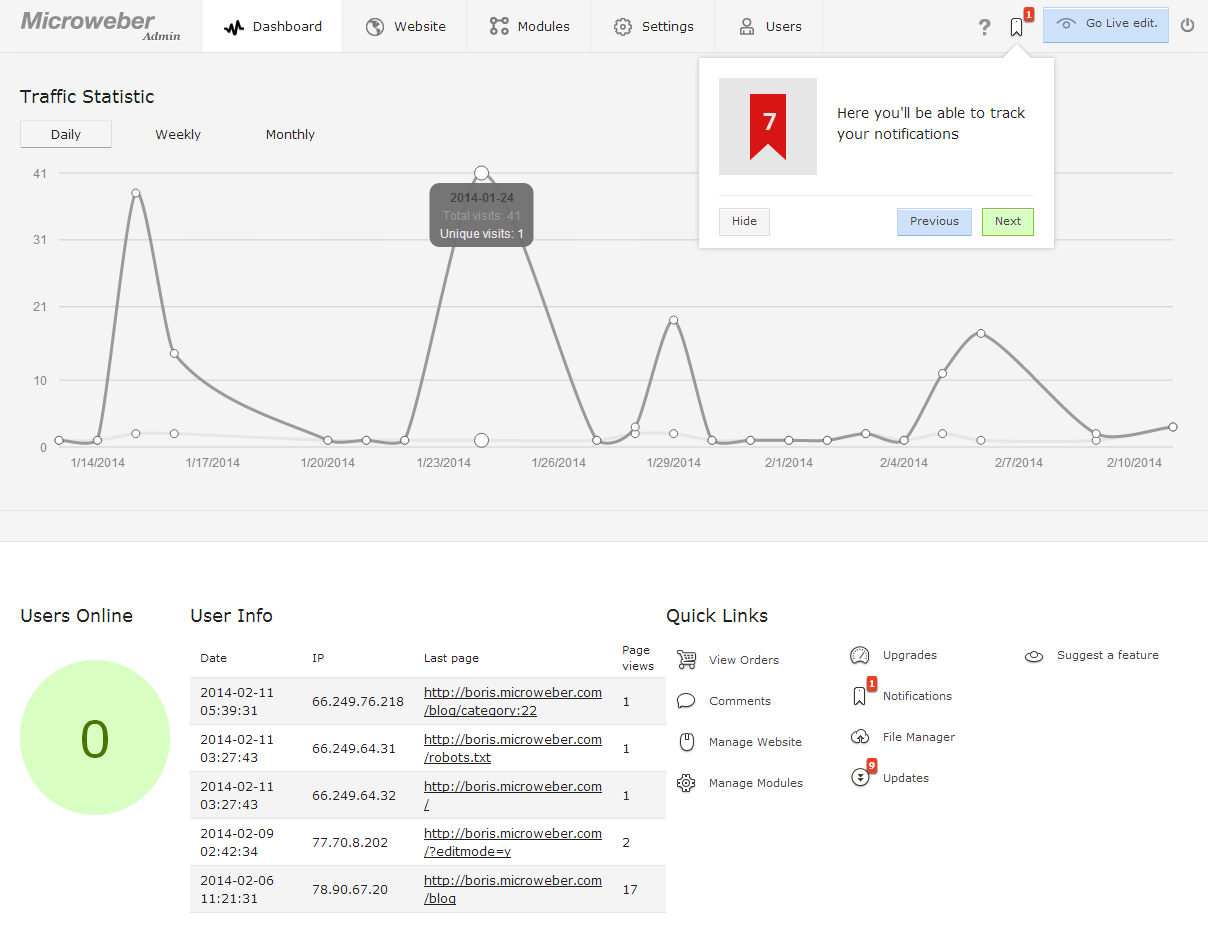 The Dashboard section of Microweber contains user statistics and allows quick access to the main features of the Admin panel.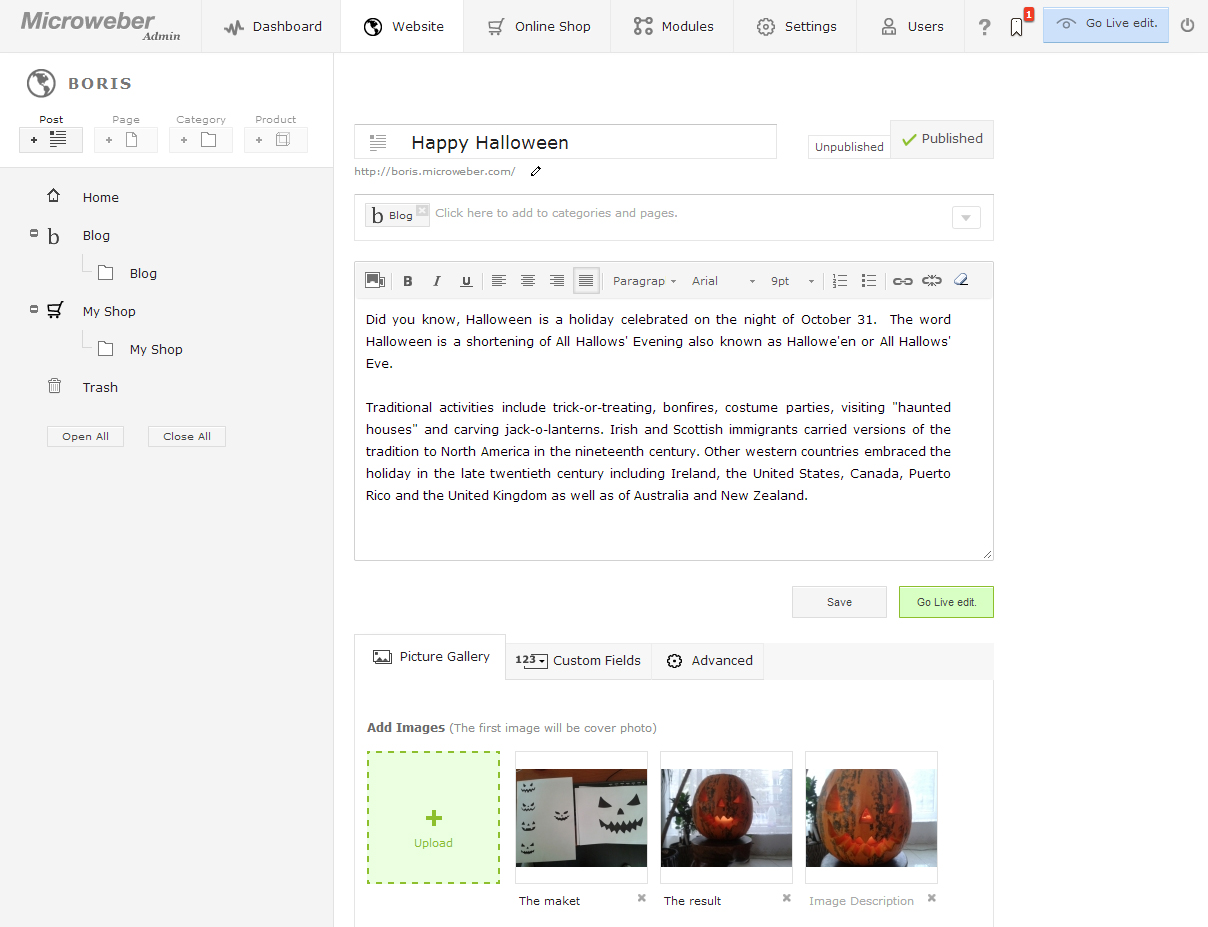 From the "Add post" section you can easily create a post with images, galleries, videos and more.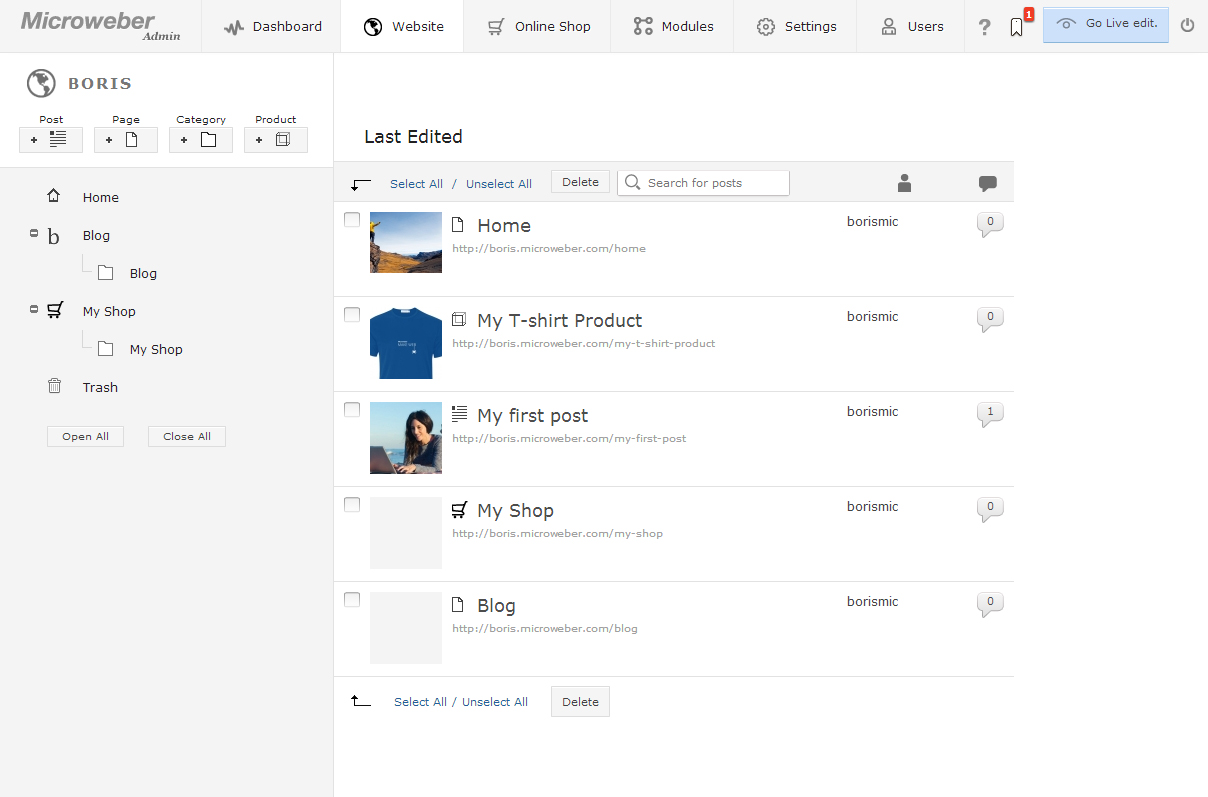 The website section in the Admin panel is the place where you can view, edit or delete all the contents you have: shop, blog, pages, posts and categories.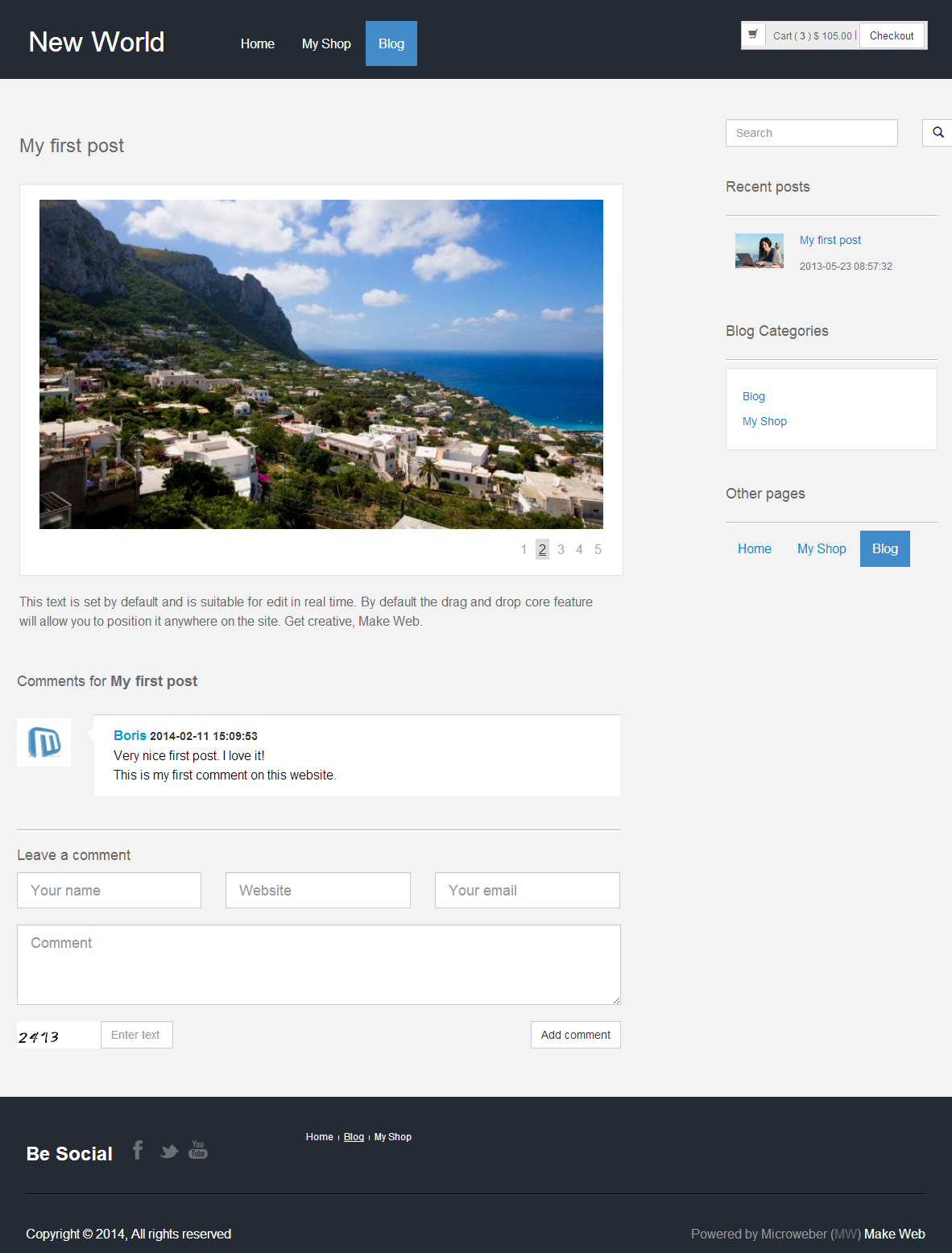 This is what a blog post looks like with the default Microweber template. The default structure consists of a Gallery module, Default text, Comments module, and a Sidebar with Categories, Pages and Recent posts.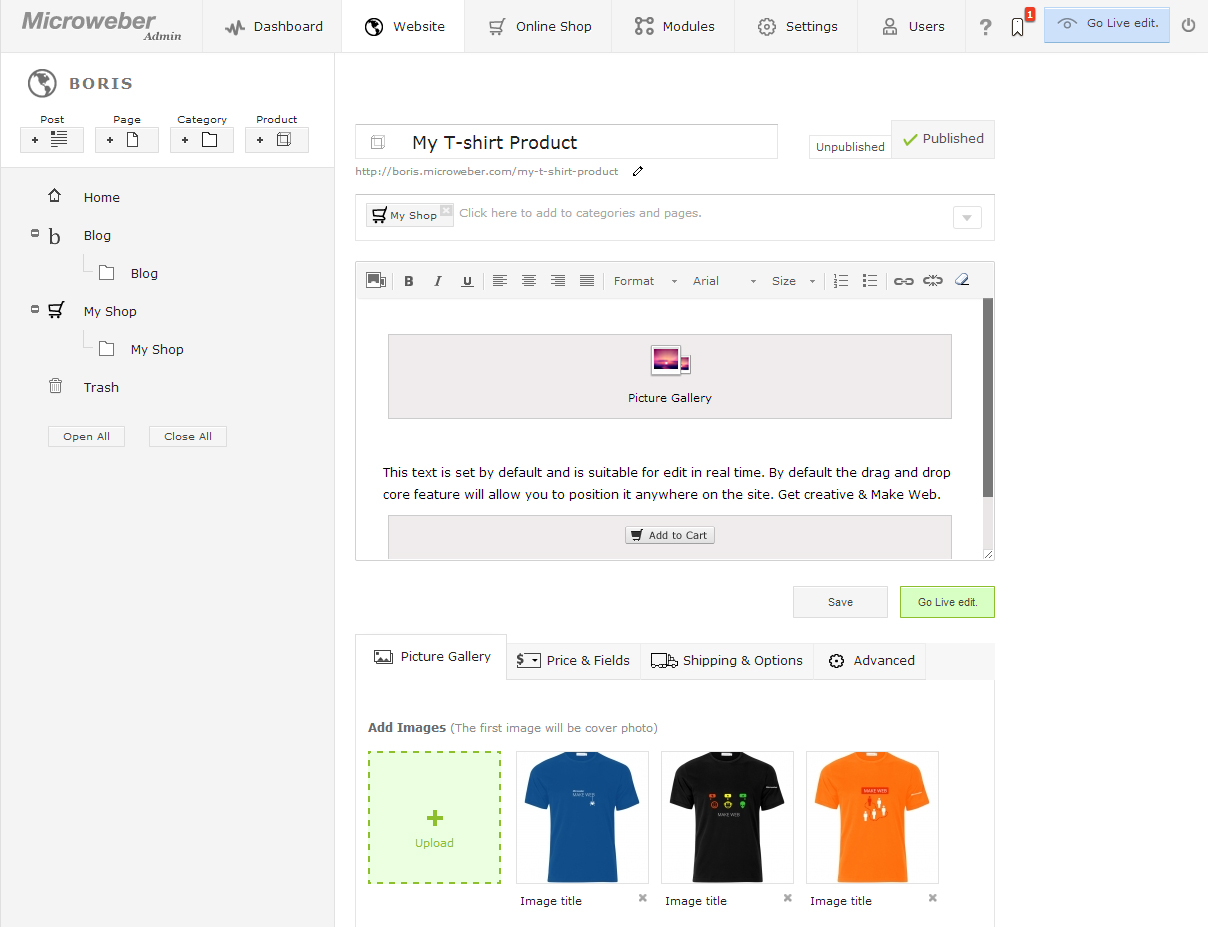 Adding a product from the admin is pretty similar to adding a post. You can set the price and shipping options for each product added.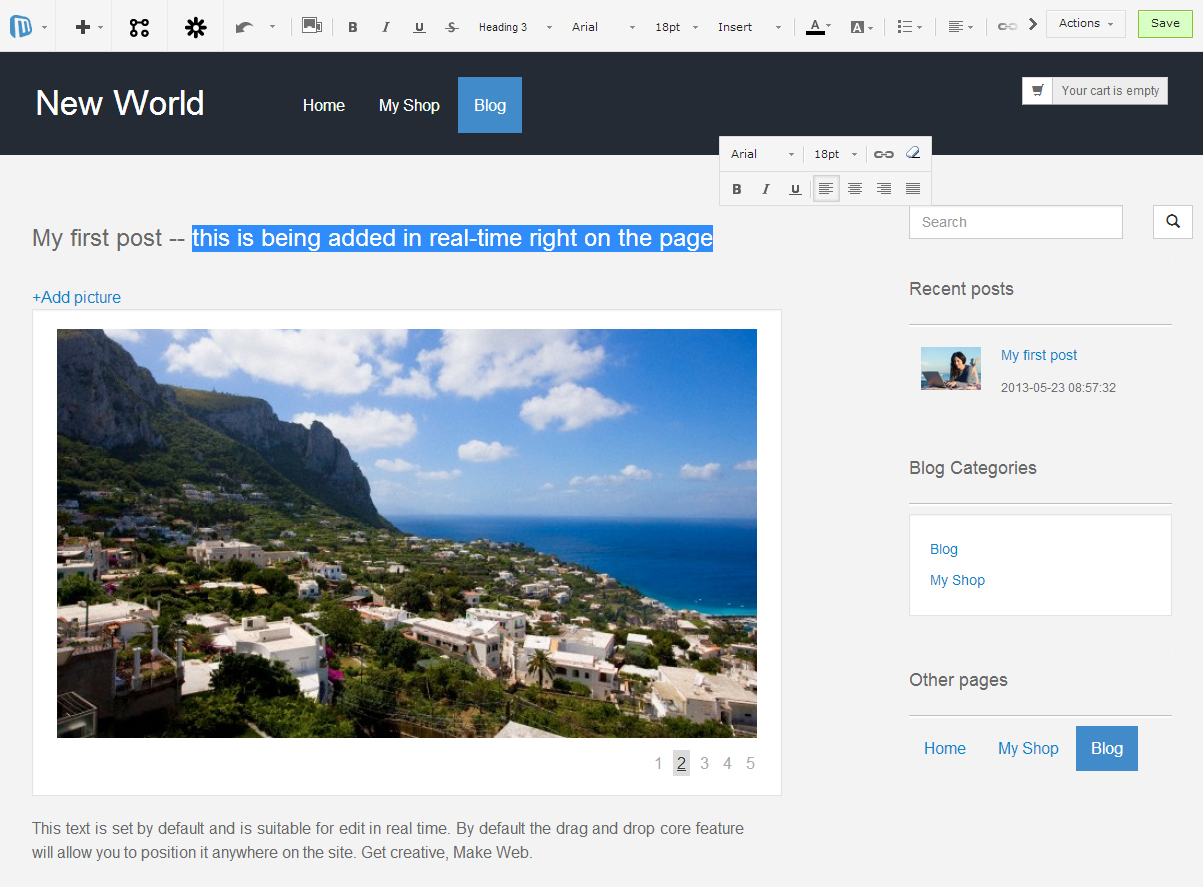 All content in Microweber can be edited directly on the page interface. You can edit or rearrange the structure of your page or give the entire site a new look. You can add or remove any function or feature you wish.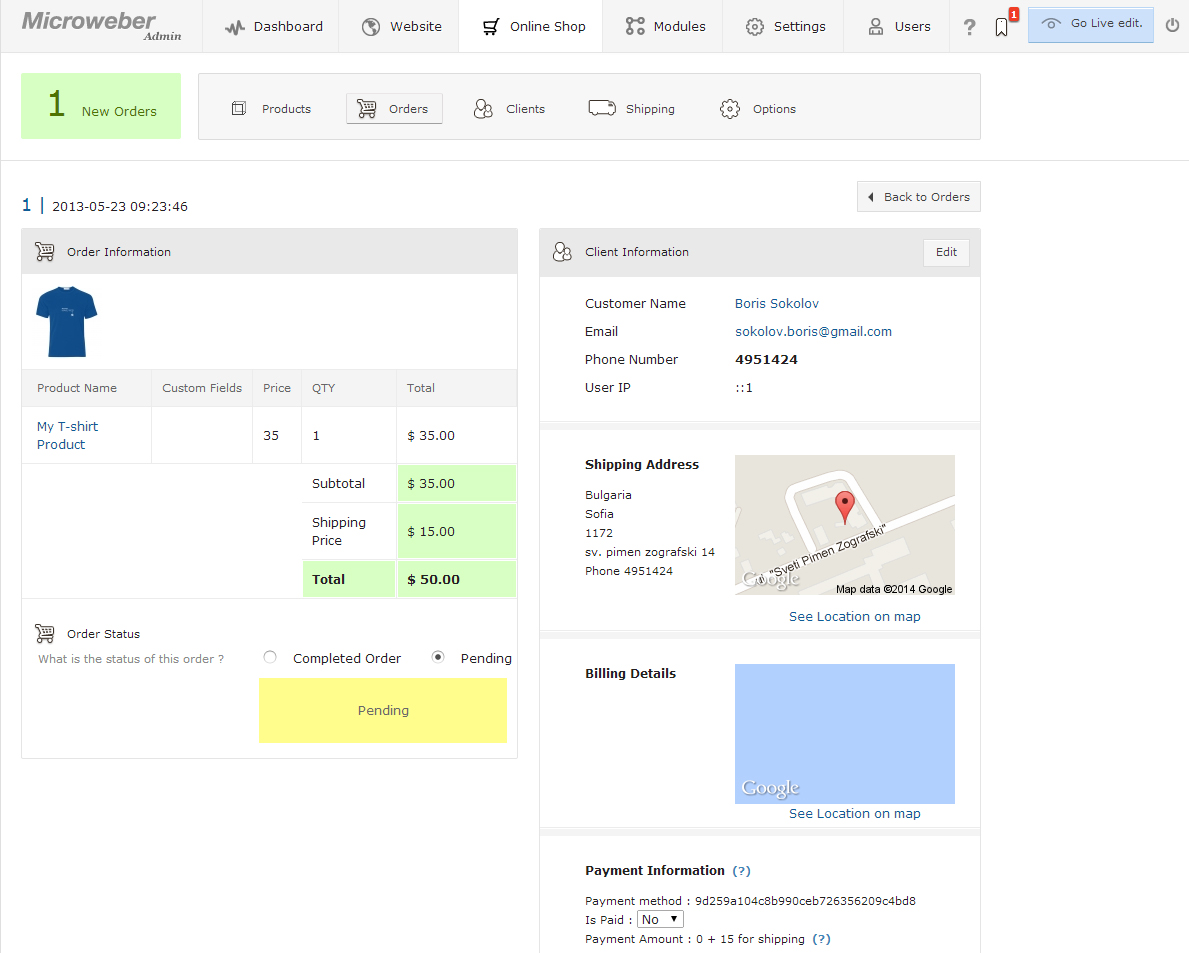 When clicking on a specific order, you will be redirected to this page. It contains complete information about the specific order.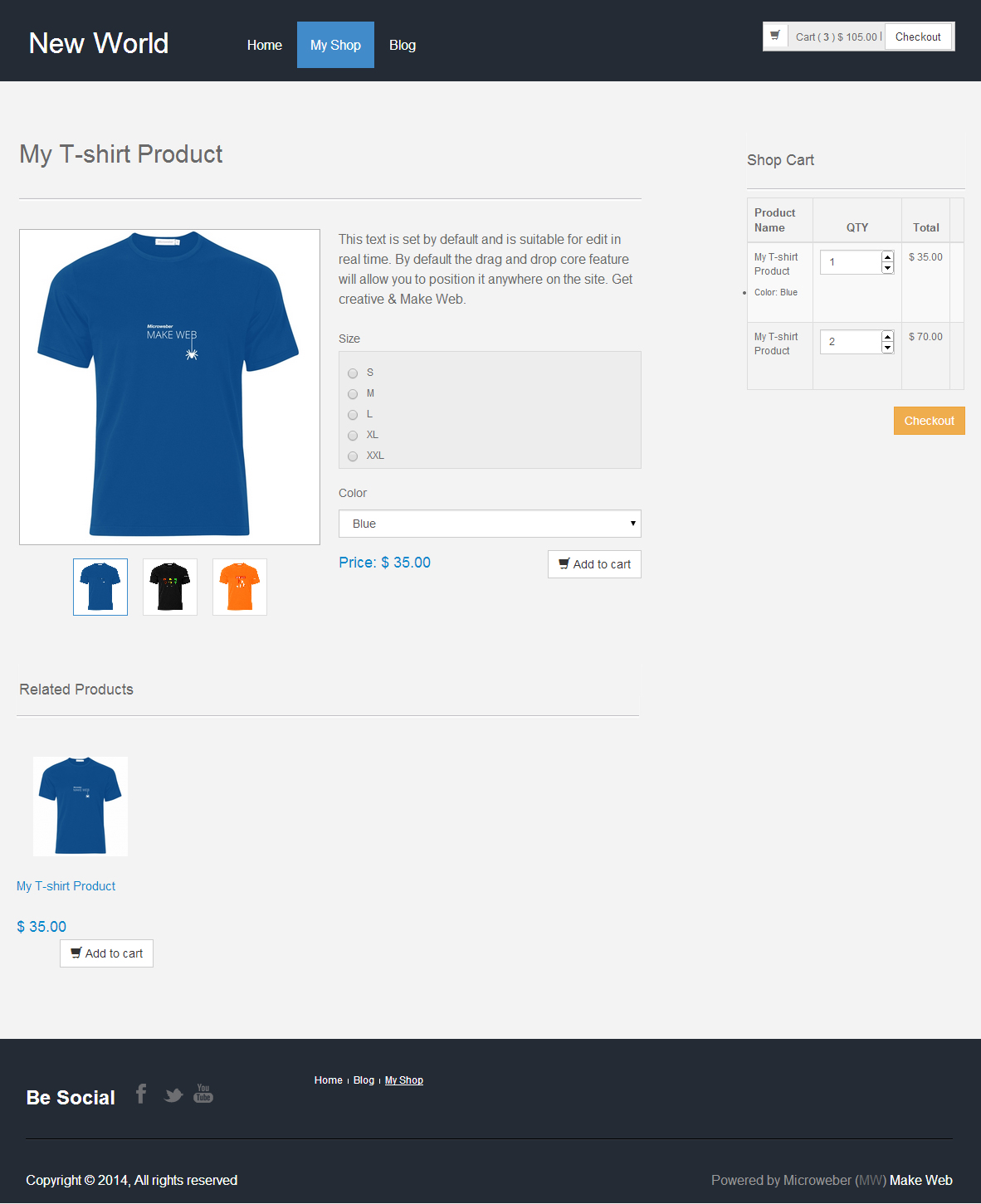 This is how the Product page looks on your online shop with Microweber's default template.
And much more...
Microweber is a CMS of new generation that allows you to make Website, Online Shop and Blog by drag and drop and for free!
You can easily manipulate the content and the layout of your pages without the need to write code.