Free ATutor demo installation
ATutor Logo
Want to quickly see how the open-source software ATutor works? You'll find a free and updated demo installation of ATutor here.
Before using this demo please notice:
Option 1: Shared and self resetting ATutor demo
There is a public demo installation of ATutor which is shared with others and resets itself hourly. You can access it by visiting the following link:
Option 2: Request your own ATutor demo installation
You can request a own demo instance with a lifetime of 24 hours. This is ideal if you don't want to have your settings overwritten by other users of this website. Just use the following form and receive a link to your free custom instance within seconds:
About ATutor
ATutor is a free open source web based learning content management system developed to easily create and manage online courses. The project was first released in late 2002 by Greg Gay, after he conducted two studies and reached the conclusion that people with disabilities could not fully participate in an online course on any of the popular LMS available at the time. This way ATutor became the first learning management system to fully comply with the accessibility specifications of W3C WCAG 1.0 at the AA+ level. It accessibility features increased its popularity helping it gain numerous awards.
If you want to get a full review if this LMS you can click on the link below to download the software and set up your own ATutor demo. You can also try the ATutor demo available at their official website. You can login as an instructor or create your own online demo account. There are numerous extensions developed by third party developers for this LMS that enhance its features and change its appearance through themes. The screenshots below will give you a preview of how an admin demo looks like and how you can customize your ATutor demo.
Some examples of accessibility features include text alternatives for all visual elements, and keyboard access to all elements of the program, a screen reader that help a blind person take an online course. Its adaptability features focus on themes, privileges, tool modules and groups, allowing administrators and instructors to easily customize the look and layout of the system to their particular needs. The latest version available for download is 2.2.2 and was released in July 1, 2016 under the GPL license.
Key Facts
Screenshots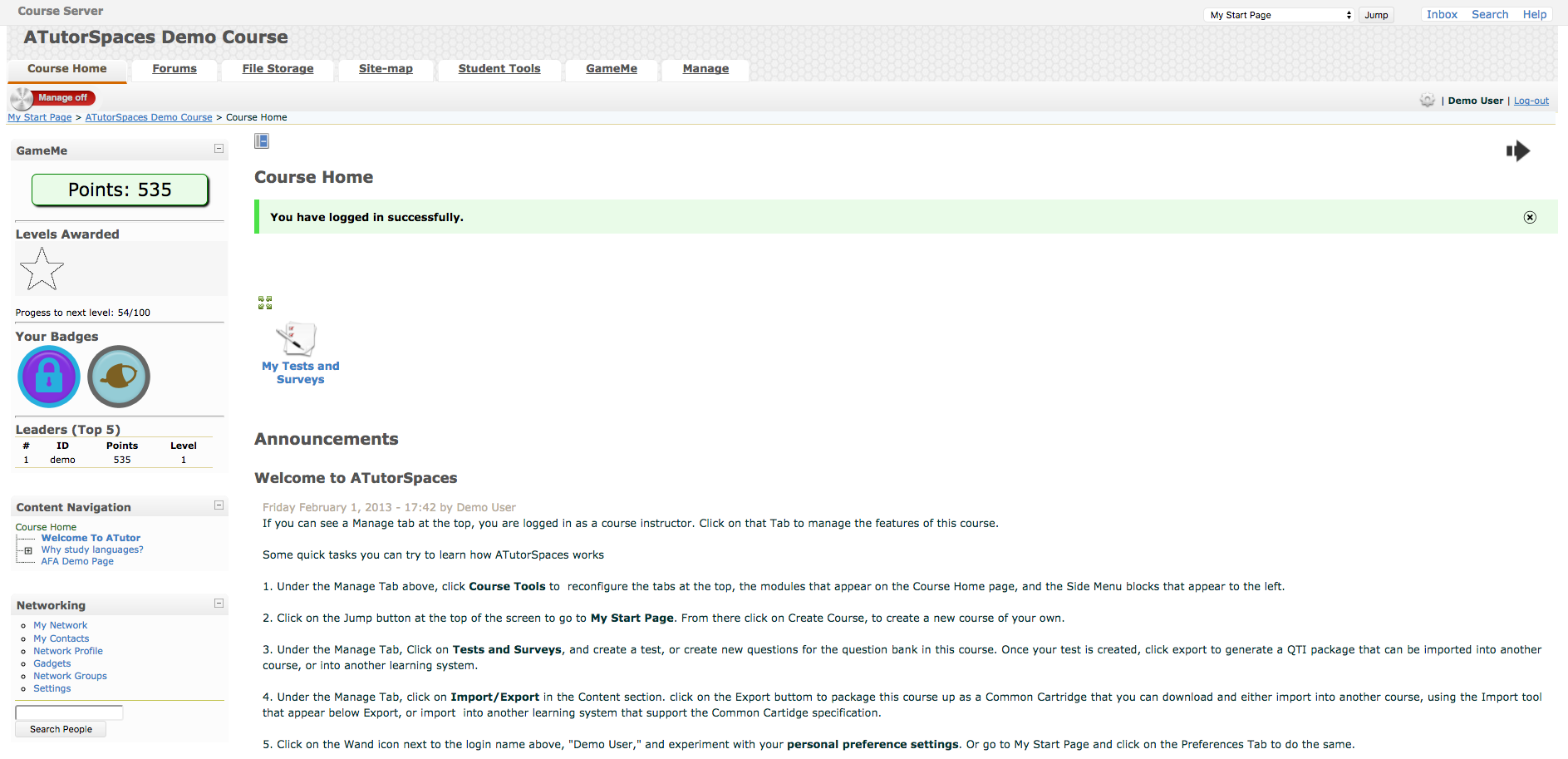 ATutor Demo Preview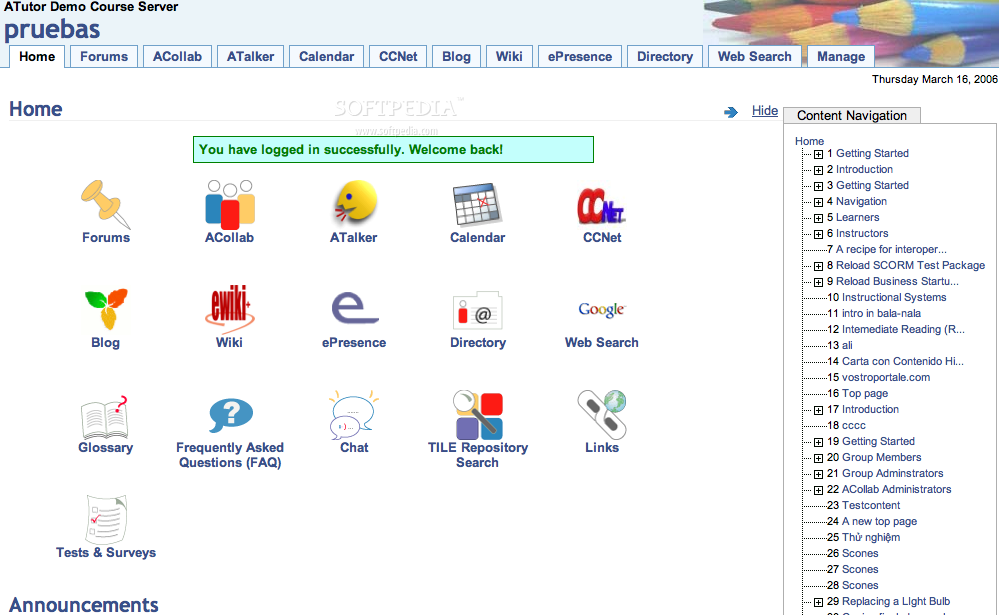 ATutor Admin Demo - Dashboard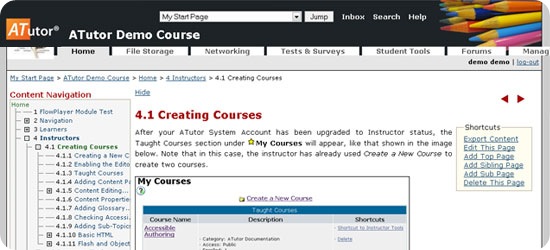 ATutor Admin Demo - Create Course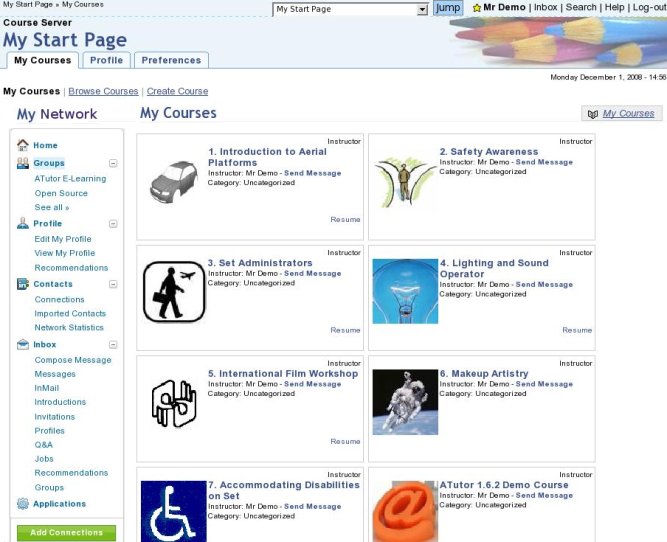 ATutor Demo - Theme Example