Free MODx demo installation


MODx Logo
Want to quickly see how the open-source software MODx works? You'll find a free and updated demo installation of MODx here.
Before using this demo please notice:
Option 1: Shared and self resetting MODx demo
There is a public demo installation of MODx which is shared with others and resets itself hourly. You can access it by visiting the following link:
Option 2: Request a own MODx demo installation
You can request a own demo instance with a lifetime of 24 hours. This is ideal if you want you don't want to have your settings overwritten by other users of this website. Just use the following form and receive a link to your free custom instance within seconds:
About MODx
MODx is an open source CMS that helps you take control of your website. It makes updates easy, empowering end-users with as much control as you desire over website content and update frequency.
Techies call MODx a Content Management System (CMS for short). It's also a pretty schwanky Application Framework. A robust and flexible API and an event override system makes building engaging web projects and changing core functionality without hacking its code! a breeze.
Not only does MODx help you build sites fast, but it also hides its tremendous power unless it's needed. As far as end users know, MODx is just an easy-to-use CMS with tons of freely available resources and one heck of an end user community.
Key Facts
Screenshots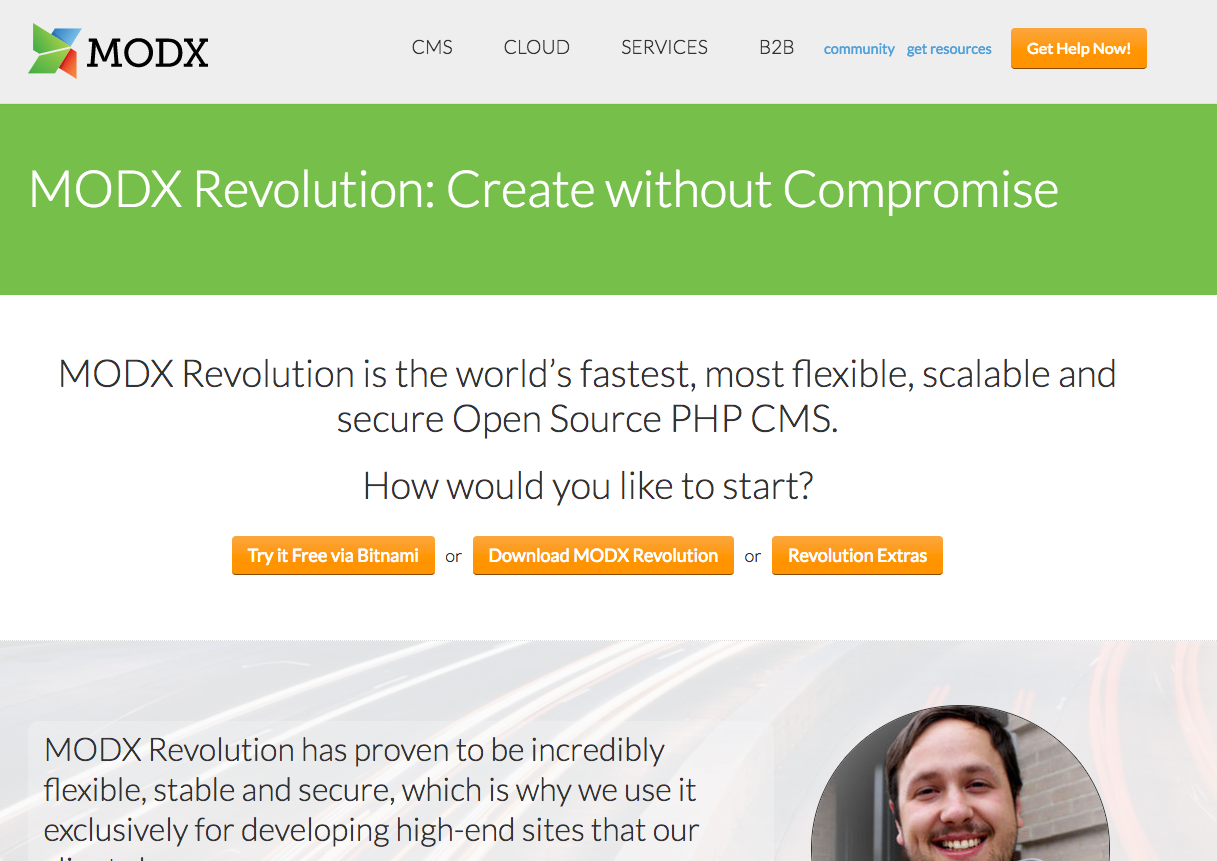 MODx Website