Free MODx demo installation


MODx Logo
Want to quickly see how the open-source software MODx works? You'll find a free and updated demo installation of MODx here.
Before using this demo please notice:
Option 1: Shared and self resetting MODx demo
There is a public demo installation of MODx which is shared with others and resets itself hourly. You can access it by visiting the following link:
Option 2: Request your own MODx demo installation
You can request a own demo instance with a lifetime of 24 hours. This is ideal if you don't want to have your settings overwritten by other users of this website. Just use the following form and receive a link to your free custom instance within seconds:
About MODx
What is MODX
MODX CMS is a free open source content management system created using PHP and a MySQL or Microsoft SQL server database. The project started in 2004 when Raymond Irving and Ryan Thrash developed a mashup of DocVars for Etomite, and one year later it became a fork of Etomite. In 2008 MODX CMS went through a complete rebranding and two years later was released a complete rewrite of the content management system called Revolution. The same year, the first official MODX conference took place in Dallas and was sponsored by Microsoft.
Being supported by an active community of developers, the software started growing in popularity and there was a need to extend its features. Three years after the release of MODX Revolution, a known developer in the community launched Modmore, a place where you could get addons for your MODX website. Soon after that the content management system saw major changes in design that improved the manager interface with the release of version 2.3.
Setting up a MODX CMS demo
You can try MODX online using the links above to test its features and see if it's the right choice for you. To get an accurate MODX review login to our admin demo and go through all its options. The templates tab allows you to choose one of the MODX themes, or you can download and install a theme developed by a third party. You can also create your own MODX theme using HTML and use the preview function the software offers to see how the template looks on a page.
Going through the MODX admin panel, you'll see that just like any other CMS MODX offers a lot of great features that allows users to easily manage their content or add new functionality to their website. You can do so by installing new plugins. Modmore will give you a preview of what each addon can do for your website, whether it's a plugin, module, extension or widget.
There are a lot of websites using MODX as a CMS because it offers a lot of flexibility and prides itself with its security. What's more, MODX Revolution has only twenty eight reported vulnerabilities, a number fifty times lower than WordPress for example. That is because all their database operations use xPDO, which is an intermediate database layer that ensures code is properly sanitized before being saved to the database.
If you want to set up your own MODX demo site you have to download the software and extract the files to your server. In order to set up your online demo follow the basic installation guide. If you're having any problems with your demo installation find a tutorial on how to properly run the installation process. In terms of server requirements you will need an Apache 1.3.x – 2.4.x web server, a PHP 5.3.3 version or above and MySQL 4.1.20 or a newer version. You can manage your MODX website and login to the backend manager interface using any one of the major browsers like Chrome, Firefox 3.0 and above, Safari 3.1.2 and above or Internet Explorer 8 and above.
Probably of the most important MODX features, that makes this content management system stand out from the crowd is their advanced default caching system that improves performance and scalability. It also offers a flexible API and a robust event override system. It's pretty simple to maintain, giving managers access and control over every element and tag on the page in order to help with search engine optimization. URLs are also customizable for the same purpose. It supports WYSIWYG rich-text editors and offers the ability to grant users with different levels of permissions.
There are many successful MODX examples all over the world as it offers multi-language support and localization. Its active community of developers translated the MODX CMS in over twenty languages, including French, German, Japanese and Chinese . The software offers a simple and flexible solution to handle multi-language packages.
The latest MODX Revolution version is 2.6.1 and was released on December 15, 2017 under the GPL license. It fixed a lot of the bugs from the 2.6 release and brought significant performance improvements of cache refresh. If you want to download the latest version you can follow the link below.
Key Facts
Screenshots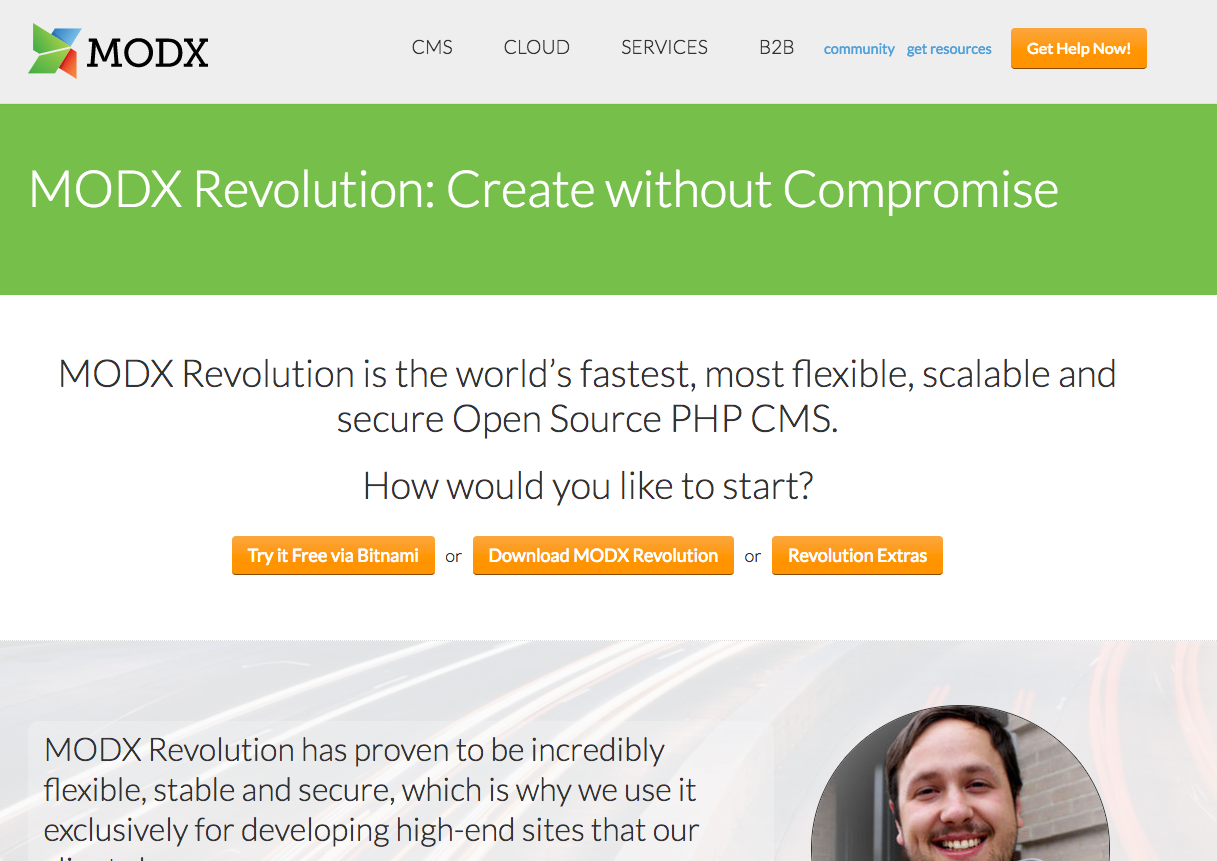 MODx Website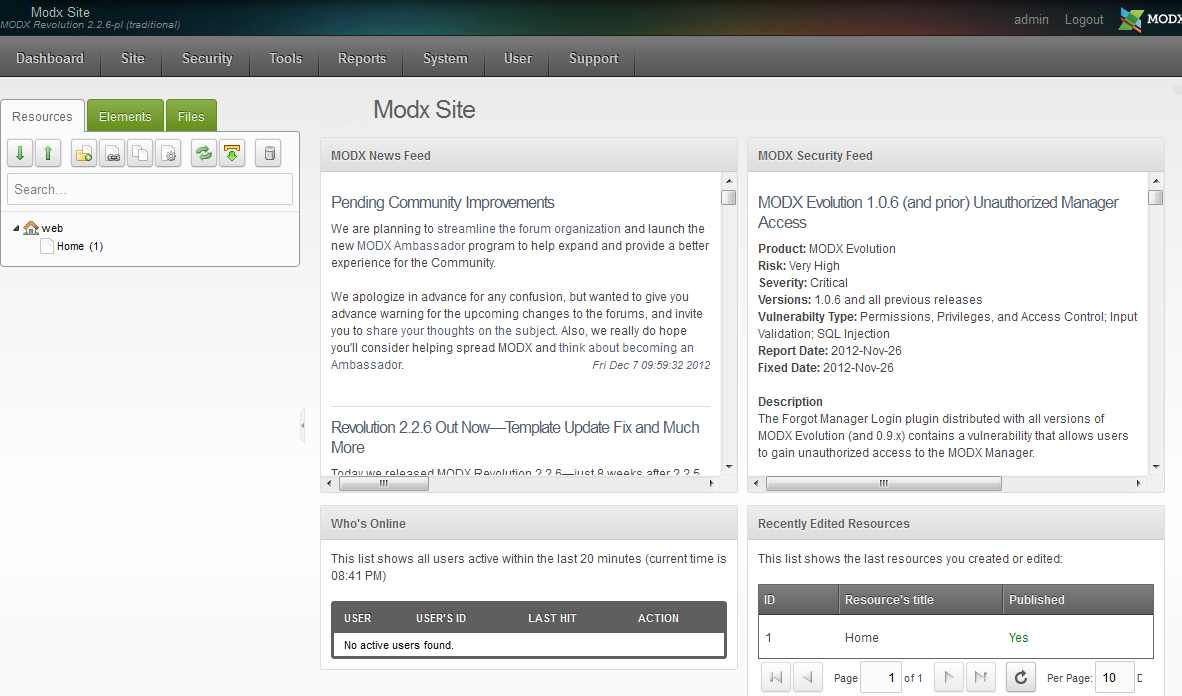 MODx Admin Demo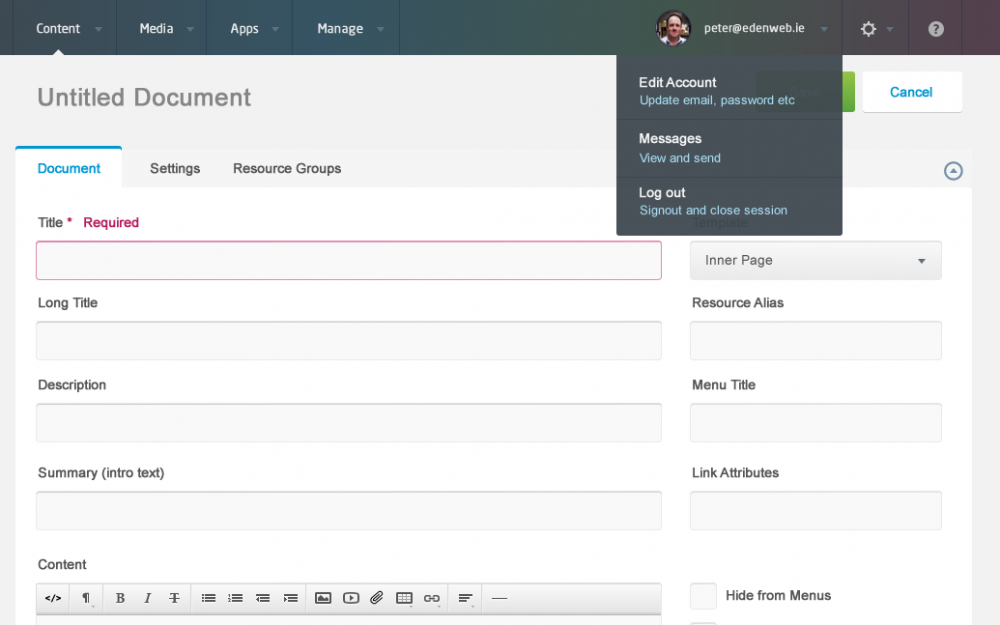 MODx Admin Interface Example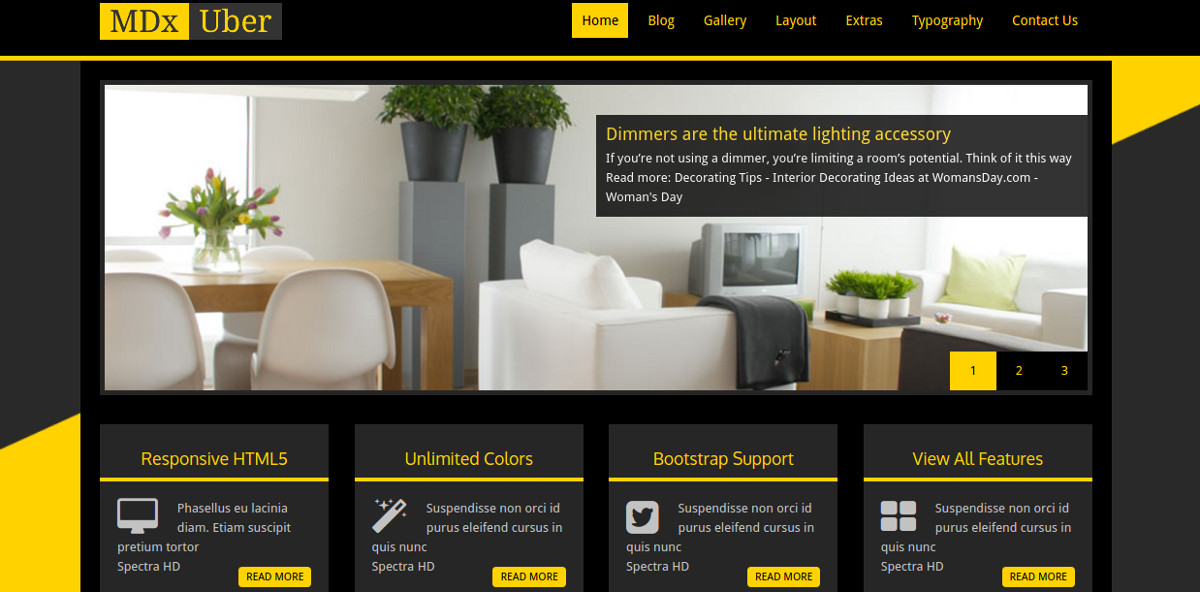 MODx Theme Example