The cost to set up and maintain a website can add up quickly. The design, development, and maintenance of a website typically cost money or have to be done in-house, which is why it's important for companies to minimize any expenditures they can.
Free website hosting
One area where costs can truly excessive is web hosting, as a hosting package typically comes with a monthly fee.
However, there are several companies that provide free web hosting. While these free web hosts are not suitable for every type of business, there are some companies that can use these free web hosts to save some money. This is especially true in the early stages of your business when traffic is minimal and bandwidth consumption is low.
The limitations of free web hosting

There are several limitations that come with free web hosting such as site speed, server space, uptime guarantees, backup provisions, and traffic. However, while these services are often curtailed, it does not mean that you can't find quality cheap or free website hosting for your website.
Prepare for upsells and potential setbacks
It's important to remember that free web hosting is available because it allows the company to upsell their more expensive packages to those who need it. For this reason, free website hosting is just a marketing tool where the terms and conditions can often change. In addition, since the service is free, downtime can be more frequent and it's subject to disappear at any time – so always keep a backup of your websites somewhere off-site.
Below you will find some more information about some of the best free hosting plans that are available for anyone to use. Since these are all free plans, you can easily try one or more of them until you find one that best meets your needs.
FreeHostia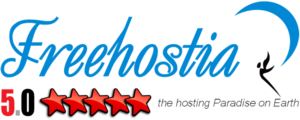 FreeHostia provides a free hosting plan called Chocolate. With this plan users are provided with 6 GB of bandwidth per month, 250 MB of disk space, 3 POP3/IMAP emails, and MySQL and PHP compatibility.
Customer support is available 24/7 and uptime is 99.9 percent guaranteed. If the free plan is outgrown by the user, upgrading to a paid premium package can be done in a single click. This is a pretty highly recommended plan because the space and bandwidth allotments are generous and the host is relatively well known.
000Webhost

000Webhost has provided free web hosting since 2007. The free service provides users with 100 GB of bandwidth per month, 1.5 GB of disk space, and 5 email accounts. MySQL and PHP are supported without any type of restrictions. Weekly backups are provided and uptime is guaranteed at 99 percent. Users can update to one of the premium web hosting packages should the need arise.
This is a host that has been reported for misconduct and poor treatment of their affiliates. While their free hosting offering has never been subject to the same claims, it appears they don't run a genuine affiliate program and are making promises to affiliates that they don't keep.
FreeHosting.com

FreeHosting offers a large amount of bandwidth each month with 250GB of data allowance. In addition, users are given 10 GB of server space. This is a pretty healthy allotment, one that would cost at least a few dollars per month at any other web host. A single email account is available as well. For those who do not have a domain name, there are free subdomains available.
There are several paid packages available with FreeHosting, each of which offer unlimited disk space and emails.
5gbfree

As the name suggests, 5gbfree offers users 5GB of hosting space. Users are also provided with 20GB of bandwidth each month, PHP scripting, and 3 MySQL databases. There is no email included with the free package. Users will have access to a forum to ask questions as well as great phone support if needed. If it becomes necessary, users can upgrade to the pro version which offers unlimited bandwidth and disk space.
ByetHost

ByetHost hosts over a million websites and is part of the Byet Internet. Users will be given 50GB of bandwidth per month and 1GB of server space. PHP/MySQL compatibility is available as well. In addition, users are provided with 24/7 tech support as well as access to the Byethost knowledge base and community.
Awardspace

If you are considering a green hosting company, Awardspace is the answer. The company offers hosting that is CO2-neutral as all of the servers run on electricity generated by wind. The free plan provides 5GB of monthly bandwidth and 1GB of storage. One email account is provided as well. Users will be provided with 24/7 support for any issues that come up as well as online documentation.
Free Hosting No Ads

While all the free hosting sites listed here are free of ads with revenue being generated through other means, Free Hosting No Ads uses this as their advertisement. The free hosting plan offers 20GB of server space, which is quite a large amount, as well as 200GB of bandwidth – monthly. It also includes 3 POP emails. The hosting supports 3 PHP versions as well as 3 MySQL databases.
UHostFull
If you are simply looking for a free hosting website that is easy to set up, UHostFull offers a great option. With this free plan users receive 1000GB of disk space and 1000GB of bandwidth per month. It also comes with 2 email accounts and 2 MySQL databases. Uptime is guaranteed at 99 percent. There also does not seem to be a limit on file sizes, which is a nice addition for a free account.
Other Free Hosting Options to Consider
The above list offers some of the most popular choices for free webhosting. In addition, there are several other free hosting plans available from competing hosts. Some of these include:
Freevirtualservers
com
Hoophost
Instafree
Neg3host
Freewha
X10hosting
Hostinger
Advancedfreeweb
Googiehost
st
BladeIP
Batcave
Among these, Hostinger is the most reputable and widely known.
Conclusion
When it comes to webhosting, it is possible to find a free web hosting plan that will work for your business and give you all the features that typically come with a paid web hosting plan. However, it is important to note that many of these free hosting plans come with restrictions and will not work for everyone's needs. Be sure to review the terms of service with any host you decide to use and always look up reviews and testimonials.
If you are just starting out and you are looking for a way to save some money, choosing one of the above free hosting plans is a great idea. You will then be able to upgrade to one of the paid plans when your business grows, and you need more space or more features from your hosting company.