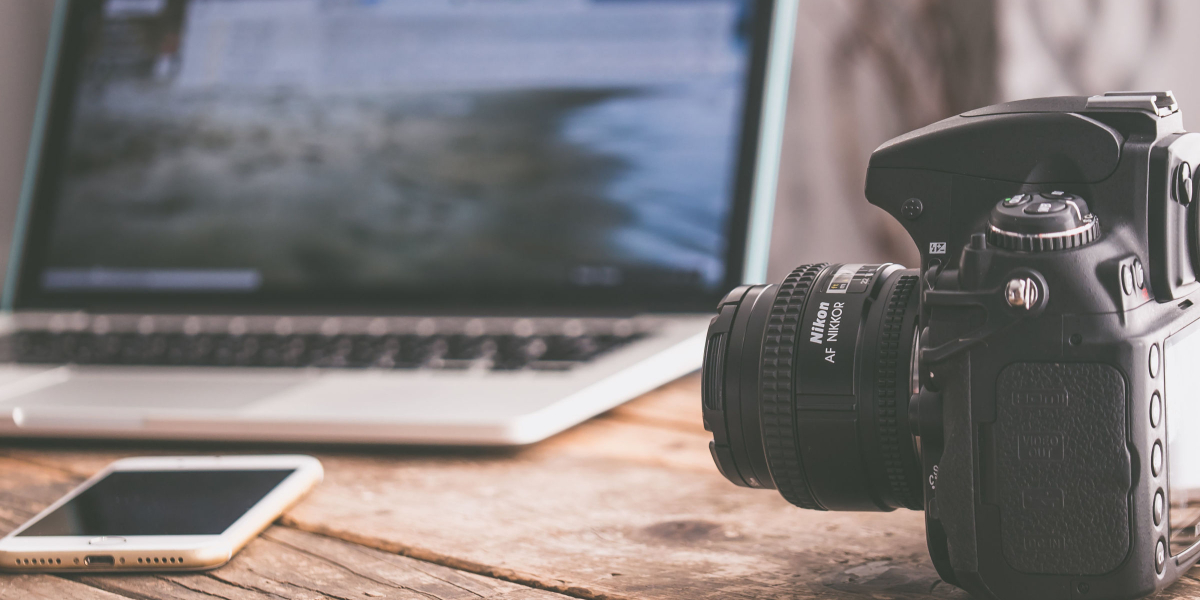 The digital age has made it even easier for artists and photographers alike to have their work seen by more people without having to rely on a representation from brick and mortar Galleries.
Or, you may be a photo buff that wants an easier way to share your snapshots on your personal blog.
As content management system website platforms become more and more user-friendly, it's possible for us to display our images across a number of channels.
If you have made the leap to build a portfolio site to showcase your work, you want to make sure that showcase will keep your visitors engaged as they click through your carefully uploaded images.
With WordPress, there is the added benefit of a number of beautiful Gallery plugins to make showing your work even more effortless. To help you wade through the numerous options currently available, here is a list of the most popular gallery plugins used to date.
NextGEN Gallery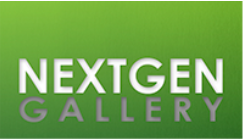 Although the reviews of this particular plugin are mixed, the sheer number of active installations give it the appearance that they must be doing something right.
If you are looking for a more basic option to get yourself set up, this is one to consider.  There is some workability enhancing features that will let you upload images as a zip file, link imaged to other internal pages and tags and metadata editing.
If copywrite protection is especially important to you, this plugin does include a watermark option.
Unlike other gallery plugins, the NextGEN Gallery plugin doesn't provide a drag and drop interface to change the order of your images, so you will need to do a little preplanning before you upload.
This WordPress gallery plugin is available in a free version as well as in two premium versions.
For more info or to see how the demo looks like visit:
Envira Gallery
This gallery plugin is especially idea if you know you will be displaying a large number of images in the future.  It was written to be "lightweight" and not cause your website to lag as you build your portfolio online.
Developed to be hassle-free, images can be uploaded and added easily with a drag-and-drop interface that makes re-ordering them a quick and efficient process. Additionally, the one-click import/export feature lets you move your galleries from one website to another.
The Envira Gallery plugin for WordPress is available starting at $19.  If you like the idea of trying out the basic concept first before committing, there's a free "Lite" version available.
For more info or to see demos visit the lite version on the WordPress plugin website: https://de.wordpress.org/plugins/envira-gallery-lite/
FooGallery

Originally created to be extended by developers, the FooGallery WordPress plugin allows those who wish to, to create custom extensions using the hooks and filters available.  These extensions are then made available to users of the plugin.
The FooGallery plugin is very easy to use, with a drag-and-drop gallery builder has five different gallery templates available "out-the-box," meaning they shouldn't require additional downloads or add-ons to get started.
More templates are available by installing extensions and come complete with customization options that include border colors, captions, hover, effects, image alignment, thumbnail sizes and more.
For more info or to see what this gallery plugin looks like visit https://de.wordpress.org/plugins/foogallery/
Justified Image Grid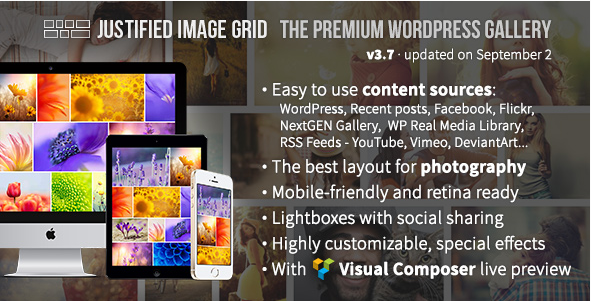 If you are an artist or photographer that likes to create images that aren't all the same ratio, Justified Image Grid is a good one to look at.
Many simpler plugins available crop images to make them fit.  Justified Image Grid scales down each image instead. This scaling feature allows you to display thumbnails uncropped and fully visible.
If you're looking for a product that is easily customizable, Justified Image Grid includes over 300 settings and 20 templates and is amazingly versatile.  It even lets you import images directly from Facebook, Instagram, Flickr, Pinterest, and more, and you can embed videos posted on YouTube or Vimeo.
For more info or to see demo versions visit the WP plugin website on https://de.wordpress.org/plugins/justified-gallery/.
Awesome Gallery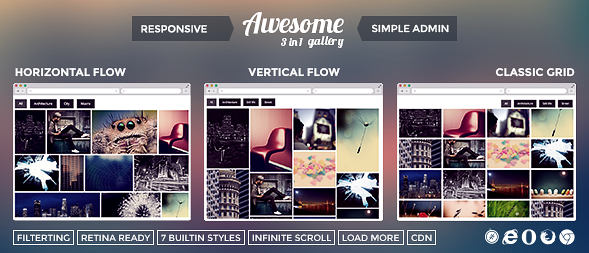 Awesome Gallery features three gallery styles: classic grid, vertical flow, and horizontal flow, allowing a photographer to choose the best fit for their type of image.  For example, horizontal flow works best when you want to display more landscape images, while vertical flow works better for portrait style images.
Awesome Gallery gives you the opportunity to produce some exceptionally eye-catching displays with its numerous customization options. These include:
Customizable Borders
Custom Filters
Shadows and Overlays
Three Built-in Lightboxes
A choice of Google fonts for Captions
Awesome Gallery is also responsive for viewing on multiple devices and has a built-in support feature.
For more info or to see what it looks like visit: https://codecanyon.net/item/awesome-gallery-instagram-flickr-facebook-galleries-on-your-site/6462937
Huge-IT Image Gallery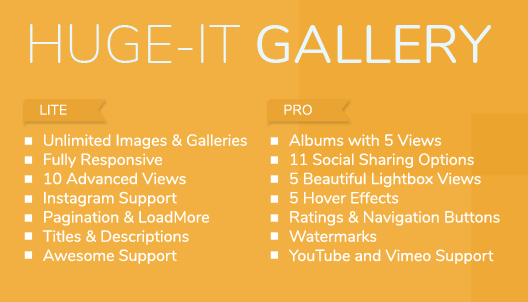 Huge-IT Image Gallery is a very versatile plugin that supports lightbox galleries, thumbnail galleries, and masonry-style justified galleries.  This plugin allows for a seamless integration of videos next to your images and can also be utilized for content pop-ups, content sliders, and image sliders.
For more info or to see what it looks like visit https://wordpress.org/plugins/gallery-images/.
Now You Are Ready to Show Off Your Work to the World
With the digital age has come the digital portfolio and digital photo album.  Gone are the dusting old photo books stored in a closet or on the bottom shelf in the family room bookcase.
If you want to create a place you can showcase your work and provide an easy to use navigation for the viewer, a WordPress Gallery plugin is your next step.
Displaying your hard work in a stylish gallery will enhance their appearance and give your visitors an impression of care and organization, giving you more credibility as a working artist.
Overall, the right Gallery design will provide you with more viewers and could potentially lead to more sales, additional clients, and more shares to social media.
Each of the plugins mentioned above will provide you with an elegant looking portfolio site.  And, while each varies slightly in its capabilities and features, any of them will give you that extra edge when trying to compete on the open market.