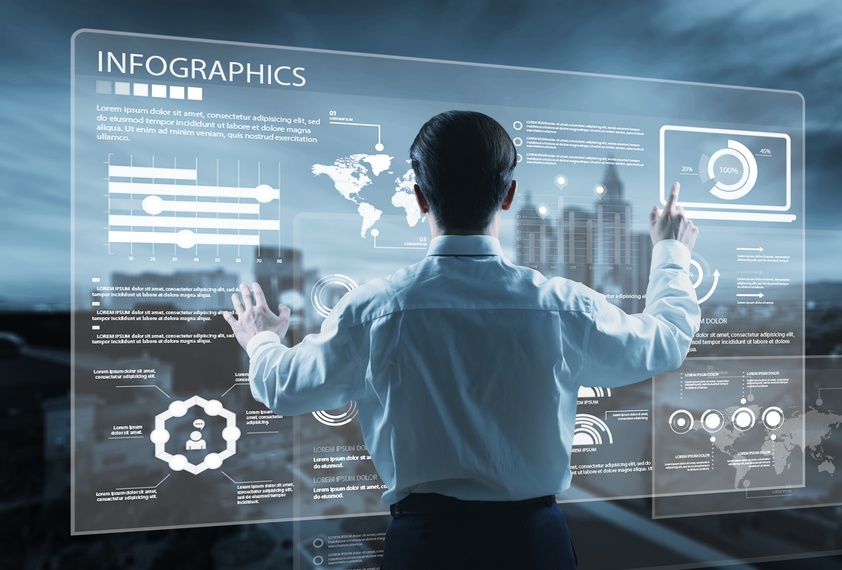 There is no shortage of business intelligence tools in today's marketplace. The constant need of every business from startups or small businesses to large corporations to gain competitive advantage and improve operational efficiency led to an increased adoption of business intelligence tools. More so, the global business intelligence and analytics software market is expected to grow from 18.3 billion dollars in 2017 to 29.5 billion dollars by 2022.
The sole purpose of business intelligence tools is to help managers and corporate executives make informed decisions, thus relying on real-time data. While the business intelligence field is relatively new, the tools available on the market have managed to keep up with technology advancements and analyze corporate data to produce quality insights in order to better understand your business.
Recent studies show that small businesses with up to 100 employees are the first to implement business intelligence software in 2018 and the three major departments within an organization to support the need for data analytics are executive management, sales and operations. The main objectives companies have when implementing a business intelligence tool are the ability to make better decisions, grow revenue by improving operational efficiency, gain competitive advantage and provide excellent customer support.
The same study shows that when choosing their business intelligence software companies are interested in finding five major key components. Aside from getting relevant information based on data mining and advanced algorithms to improve the decision-making process and sales planning, business executives need well-designed dashboards and comprehensive reports based on advanced filtering options. They are also interested in self-service options to reduce maintenance costs and data warehousing.
What are the best business intelligence tools?
While it would be almost impossible to review all business intelligence tools available on the market today, below you have some of the best providers you can choose from. We've analyzed their features so you can make an accurate comparison between them and adopt the right business intelligence software for your needs.

Sisense is the winner of the 2017 Best Business Intelligence Software Award, offering all the features you need in a data analytics software. According to a recent survey, they also have the shortest implementation time and are extremely focused on their customers' success, offering support through every stage of the process. Thanks to its high flexibility Sisense is suited for any type of business regardless of its industry segment or size. Its customer base ranges from startups and small businesses to Fortune 500 names like Sony, ESPN and NASA.
This end-to-end business intelligence software can handle a variety of data from small datasets to complex unstructured big data and carries out every step of the data analysis process from gathering and processing to displaying information through a variety of dashboards. The web-based dashboard is user-friendly featuring drag and drop functionality and includes visualization components like charts, maps and key performance indicators that help you better understand patterns, trends and insights related to your business.
Sisense is built with a scalable memory-optimized database which allows its users to join data from different sources and create interactive reports and thanks to its API framework it can be integrated within third applications. It also uses machine learning to uncover valuable insights within various messaging platforms like Slack, Skype and Messenger or to detect anomalies in the key performance indicators and alert the right teams of any changes.
Sisense can be implemented on macOS, Windows and Linux platforms and its pricing varies depending on the number of users and data volume. While it's a great business intelligence tool, some of its shortcomings include its inability to support predictive modelling and analysis, the lack of 3D graphics or the not-so-friendly user interface of the mobile app. To learn more about Sisense and see its complete list of features you can find a live demo at their official website.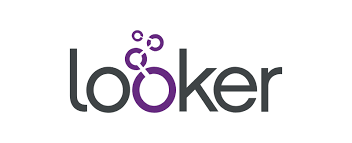 Looker is a cloud-based data-discovery platform suited for small to large businesses that want to rely on real-time data to make the best business decisions. It stands out through the ease of use as it doesn't require SQL or coding knowledge and through interactive visualizations like Sankey and chord diagrams, sunburst and spider-web charts, heat maps, treemaps, funnel visualization and more. It has its own data modelling SQL language that allows you to design your own analytical model and drill into the data to create individualized reports and dashboards.
Its collaboration features promote teamwork and collaboration among users, offering the ability to create reports on the fly and export or share them via email or URL. Users have the ability to analyze supply chains, understand customer behavior and evaluate the distribution process in order to make data-driven decisions. The software also offers a window into how the data is being manipulated through the "view source" option.
Looker connects to any relational database and automatically generates a data model from the database schema. Similar to Sisense it has an API framework that allows you to integrate this business intelligence tool into custom or third-party applications. It supports platforms like macOS, Windows and Linux and has a mobile-friendly web-based interface that allows for quick access anytime, anywhere. Looker pricing plans are customizable and vary depending on a number of factors like the number of users, database connections and scale of deployment. You can also find a live demo at their official website to learn more about its features and see if it's the right business intelligence tool for your company.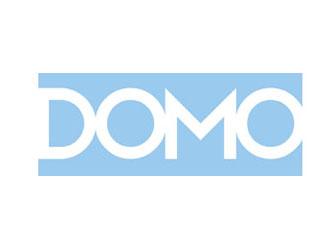 Domo is a cloud-based business intelligence platform able to automatically scale up to store billions of rows and query them at sub-second speeds, which makes it the perfect choice for any size business, from startups to large corporations. Just like Sisense and Looker, this business intelligence tool provides both micro and macro analysis of your business, giving you access to real-time reports and valuable insights through intuitive visualizations. It comes with over 300 prebuilt interactive and mobile-friendly charts, but it also allows you to create custom visualizations using HTML, CSS and Javascript.
Similar to Looker, Domo is another business intelligence platform that promotes team collaboration through its chatbot called Domo's Buzz. Users can share files, create and assign tasks and manage projects using this amazing feature. Domo stands out through its ability to configure predictive alerts that notify the user when there's a change in data, allowing for a quick action while there's still time to make an impact.
Domo integrates with various data sources like spreadsheets, databases, social media and any existing cloud to gather and analyze all relevant information. It's compatible with Windows and macOS platforms, but also provides native mobile apps for iOS and Android where users can access real-time information and have access to the tools to analyze, annotate, comment, chat, collaborate and receive predictive alerts. To get a better understanding of all the features this business tool has to offer you can try it for free by signing up for a trial at their official website. The pricing plans are customizable and depend on the number of users that need access and data volume.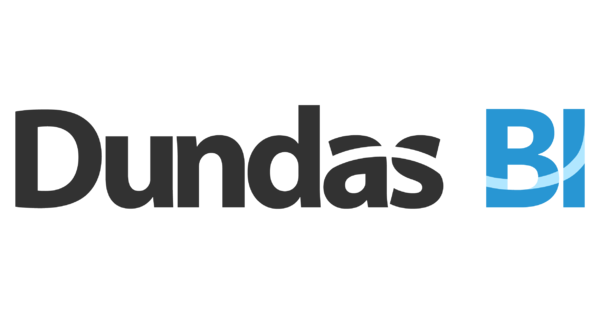 Dundas BI is another award-winning business intelligence tool featuring many built-in core functionalities that provide access to real-time data and information across the organization. Just like its competitors provides excellent data visualizations like dashboards tailored to fit your specific needs, interactive charts, scorecards, maps, gauges and more. One thing that sets this business tool apart from the others we've analyzed is the ability to create 3D charts, although you will need some programming knowledge to get it working. The drag and drop functionality allows users to easily create complex reports by customizing the header, body and footer of a report or run ad-hoc queries for specific reporting.
While it doesn't provide a native mobile app as Domo does, it provides an excellent user experience on mobile devices through its responsive design. While its built-in statistics and data analytics formulas proved to be sufficient for most organizations using this software, Dundas BI offers a native integration with R and Python for advanced analytics and drill-down into performance metrics.
Its data processing capabilities allow for profitability analysis and key performance indicators monitoring, predictive analysis like trend and forecasting, as well as budgeting, priority ranking and data aggregation.
Some of the limitations this business intelligence tool has refer to the necessity of a large RAM server for in-memory processing and the additional scripting required for 3D charts which are not supported out-of-the-box. The same thing applies to text analytics which also doesn't come as a built-in core feature but requires custom R and Python scripting. Dundas BI tries to cater to all its users regardless of their skill level and requirements. That's why they offer custom pricing plans based on the individual needs of each company. To find out more about this business intelligence tool you can go to their official website and sign up for a free trial or check out their live demo to better understand their features.