Free ALPHA CMS demo installation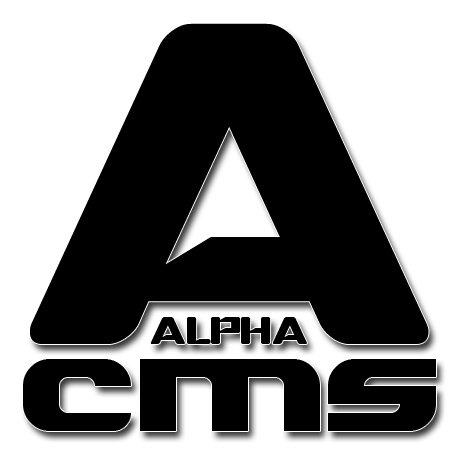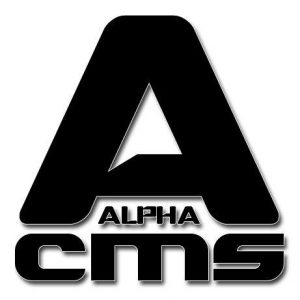 ALPHA CMS Logo
Want to quickly see how the open-source software ALPHA CMS works? You'll find a free and updated demo installation of ALPHA CMS here.
Before using this demo please notice:
We are currently updating the ALPHA CMS demo. Please check back shortly. There will be a new version up soon.
About ALPHA CMS
Alpha CMS is a free open source content management system built by hackers for hackers. What's more, it was named as unhackable by three major hackers and a well known hacking community. It was developed using PHP as a programming language, JavaScript and a MySQL database to store information. Similar to another popular content management system, Joomla!, it has a model-view-controller architecture that allows you to easily create advanced web pages, add-on, extensions, modules and themes. One of its main features is its developer friendly framework and easy to use API. Other examples of features include support for an unlimited number of templates, themes support and PHP 4 / PHP 5 combo support.
If you want to get a more comprehensive review of Alpha CMS you can download the project from SourceForge and set up your own Alpha CMS demo. The screenshots below will give you a preview of how an admin demo looks like and how you can customize your online demo through themes. Alpha CMS is AJAX based and offers support for HTML 5 and CSS 3.0, allowing you to use any template engine as an extension. The project was first registered on SourceForge on February 23, 2009 and since then its community has been working on improving its features. The latest version available for download is 11.0 and was released on November 19, 2014.
Key Facts
Screenshots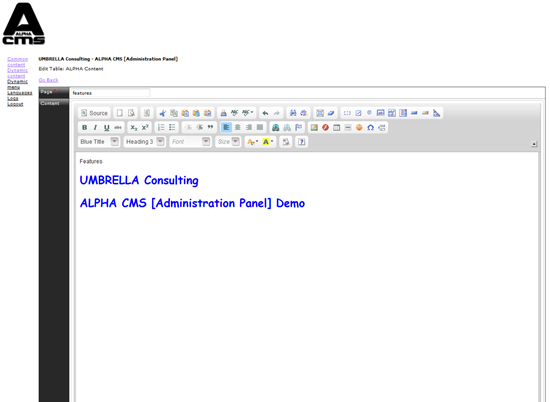 Alpha CMS Admin Demo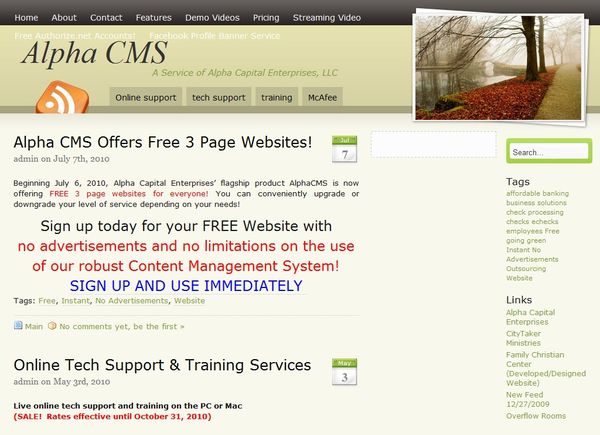 Alpha CMS Theme Example