Free Atarone demo installation
Want to quickly see how the open-source software Atarone works? You'll find a free and updated demo installation of Atarone here.
Before using this demo please notice:
We are currently updating the Atarone demo. Please check back shortly. There will be a new version up soon.
About Atarone
Atarone CMS is a free open source content management system built using PHP and JavaScript that uses an SQL based environment. It was first registered on SourceForge on August 3, 2008. If you want to set up your own Atarone CMS demo you can download the files using the link below and go through the installation process. One of its main features is that unlike other content management systems, when using Atarone CMS, users don't have to reload between the pages. The latest version of Atarone CMS available for download is 1.3 and was released on December 6, 2008. Currently this CMS is no longer being developed or maintained.
Key Facts
Screenshots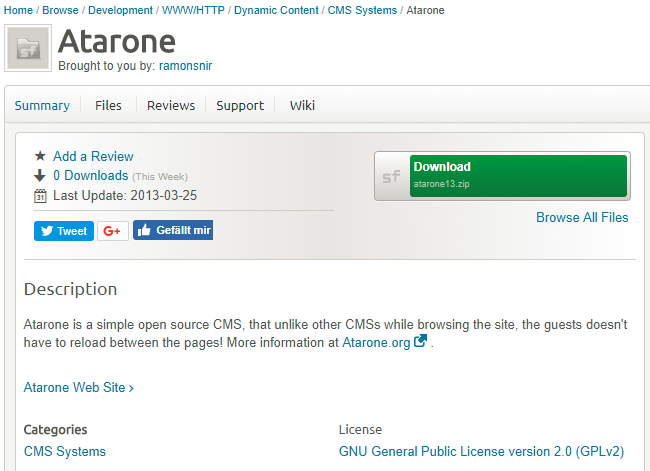 Atarone download