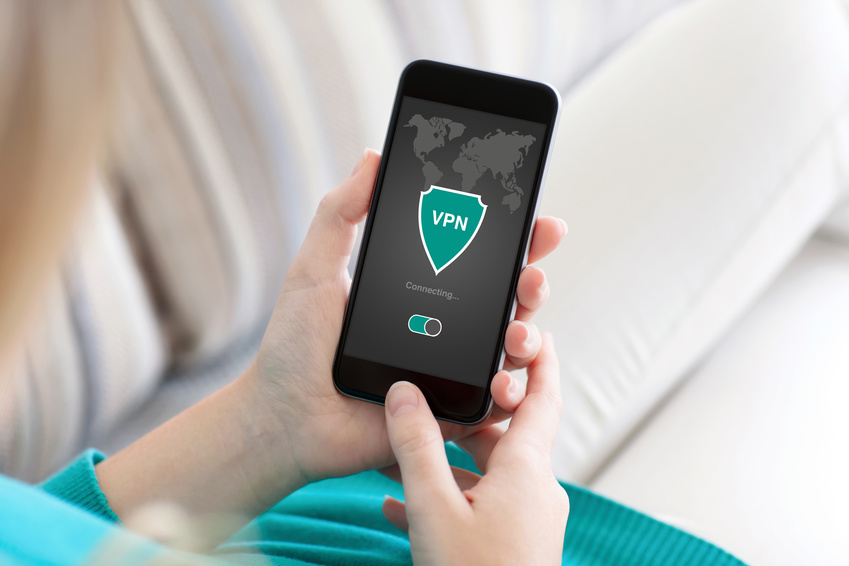 Remember those times when you only used your cell phone to call someone and ask them how they're doing or send a text? Yeah, neither do we. There was a time when we couldn't imagine that a phone could do so many things and change our lives on so many levels, and the funny thing is that it wasn't so long ago.
Now we can't imagine going one day without our smartphones. We use them for everything, no matter how big or small the task, having a smartphone will always get out of a jam. See what your friends are doing on Facebook, check your emails, read the latest news, book a plane ticket or go on a shopping spree on your favorite online store just by using that tiny little device.
But while smartphones have improved our lives in numerous ways, they've also opened us to new threats. To be more specific, we're talking about cybernetic threats that can come in the form of fake, malicious or insecure apps, data sniffing or fake WiFi networks. Mobile malware can have a big negative impact on your personal life as it can steal credit card information, track your location, steal contact information from your phone, monitor your calls and emails or even make charges on your behalf. While in theory, it makes sense to connect to a public WiFi network to reduce data usage, the truth is you don't know what kind of risks you are exposing yourself to when sharing the same network with many other strangers.
Why use a mobile VPN service?
Connecting to a public WiFi network in an airport while waiting for your flight or at a coffee shop while enjoying a nice breakfast is pretty simple, but in fact very dangerous. You can protect yourself against all of this by using a mobile VPN service that will guarantee your privacy and mobile security, especially when using a public WiFi network. Here are a few reasons why you should use a mobile VPN service:
Keep your private data safe
While most public WiFi networks are safe and legitimate, hackers are known to create fake WiFi networks in public places like malls, airports or coffee shops in order to track your data usage and steal personal information. When using a public WiFi network that has no encryption it's imperative to use a VPN service for mobile platforms that will protect you, regardless of the type of smartphone you are using.
Protect yourself against ransomware attacks
Ransomware attacks are no breaking news, in fact, they are getting more and more common. The WannaCry attack is probably the most popular one, where over 200.000 computers running Windows were attacked in over 150 countries. And if you think your phone can't be subject to a ransomware attack you could not be more wrong. The virus usually spreads through infected email attachments or other files downloaded from the internet, but it can also attack your phone by exploiting network vulnerabilities. Hackers will block access to your device until you pay a ransom. So how much are you willing to pay to regain access to your phone? The correct answer is nothing because all you have to do to prevent this is to get a mobile VPN service that will protect you regardless of the WiFi network you are using.
Access corporate files when working remotely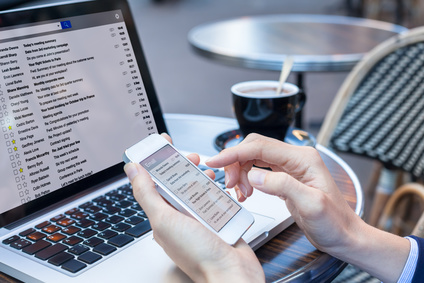 We all answer emails using our smartphone, but what do you do when you need to attach confidential files that belong to your company? You risk exposing those files or leaking them to your competition if you're not using a secure connection. Using a mobile VPN service will allow you to work in a completely secured environment, without having to worry about the implication of a potential security breach.
Access restricted content
Some of the content on the web is restricted to users in a certain country. Assuming you are traveling for work outside the US, you won't be able to access content that is restricted to users outside the country. With a mobile VPN service, you will be able to change your IP address to one in the US and safely browse the content you are used to.
Get more bandwidth
Using a mobile VPN service allows you to use multiple Internet connections at once and get more bandwidth. This is actually a very useful feature as it allows you to stream videos without any buffering, take a business call without having to worry about getting interrupted or broadcast live videos on Social Media at a higher quality.
How to choose the best mobile VPN service?
While many people focus on getting a VPN for their laptop, protecting your phone is just as important. If you want to know what's the best VPN service for business you can read more in this article. As you will probably notice there is some overlap between the two lists because most of these services are cross-platform.
When choosing the best VPN service for your smartphone there are a number of things you need to consider and the price is not necessarily one of them. What we mean by that is that you should be very careful when using free VPN services, regardless if they are for your phone or laptop. They often store your browsing history in order to show you relevant ads based on your searches and have ambiguous terms of service that you need to agree to.
When choosing a mobile VPN service the criteria is similar to the one detailed in our article Why you should be using a VPN and how to choose one: make sure your privacy is protected through a no-logs policy, they have great encryption, unlimited bandwidth and servers in the locations you are interested in. The difference is that you also need to pay attention to the app support for phones, tablets and other devices. While iOS and Android are the most popular operating systems and you will always find support for them, not all mobile VPN services offer support for Windows phones, Blackberry or Blackphone.
What are the best mobile VPN services?
Taking into consideration all of the above here are our suggestions for the best mobile VPN services: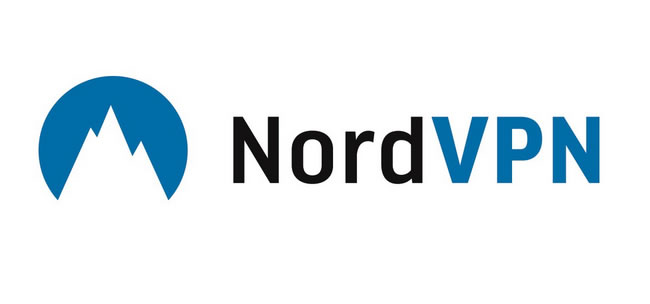 One of our top choices for business VPN services, NordVPN has everything you need for your mobile devices. It supports iOS, Android, Windows phone and BlackBerry among a large number of other platforms. It offers all the privacy you need through its strict no logs policy, more than 5000 servers in 62 countries and a full selection of protocols and security features. You can also connect up to six devices at the same time on one account, so you're always protected wherever you are.

Private Internet Access supports iOS and Android but if that's what you need, then you should know that this VPN service stands out through the lowest price per year with only $39.95 for a one-year subscription and a one-time payment of $69.95 for a two-year subscription. And it's not something to look away from when it comes to features either. It offers over 3160 servers in 33 countries, unlimited bandwidth, no traffic logs and the ability to use up to 5 devices simultaneously.

Another steal from our business VPN services, TorGuard offers support for iOS and Android devices and a little something extra for all of you out there relying on their phones to answer emails. We're talking about the anonymous email plans that make this VPN service a great choice for mobile users who want to fully protect their communications. This means unlimited mail storage, MITM attack protection, no logs, two-factor authorization and more. Of course, they don't fall short in the other categories either offering unlimited bandwidth, over 3000 servers in more than 50 countries, great support services and up to 5 connections simultaneously.

Goose VPN supports iOS and Android devices, but what really makes this VPN service stand out is the ability to use an unlimited number of devices. This means that wherever you're going and regardless of how many devices you have, you have nothing to worry about in terms of privacy and security. Even more, Goose VPN will tell you which servers are best for media streaming or which ones allow P2P connections. The cheapest subscription of $2.99/month will only give you 50 GB or less per month, but if you want to go for the unlimited bandwidth, you can choose the $59.88/year subscription plan and you'll know you've got a good deal.

StrongVPN does not only support iOS, Android, Windows Phone and Windows Mobile platforms, but it does it in style. What we mean by that is how easy it is to use their app on a mobile device. With the click of a single button you are connected, and most importantly, protected! It offers over 650 servers in more than 20 countries, a strict no logs policy, a kill switch, advanced IPv6 and DNS leak protection, state of the art security and a best available location option. It offers two subscription plans of $10/month or $69.99/year with a 30-day money-back guarantee.