Free CitusCMS demo installation

CitusCMS Logo
Want to quickly see how the open-source software CitusCMS works? You'll find a free and updated demo installation of CitusCMS here.
Before using this demo please notice:
We are currently updating the CitusCMS demo. Please check back shortly. There will be a new version up soon.
About CitusCMS
CitusCMS is a small, fast and user-friendly Content Management System (CMS), which is designed primarily for small to medium sized websites. With CitusCMS you create your own website easily. There are no programming skills required. Pages and categories can easily create, modify, sort and delete. The content and text editing you do in a text editor (WYSIWYG editor). Since CitusCMS runs in a web browser, an Apache Web server with PHP 5 and requires MySQL 5. In addition, should be about 5 megabytes of disk space available. For anyone who wants to quickly come to their own Web presence and manage them with a clear and user-friendly operation intends to consult with CitusCMS very well.
Key Facts
Screenshots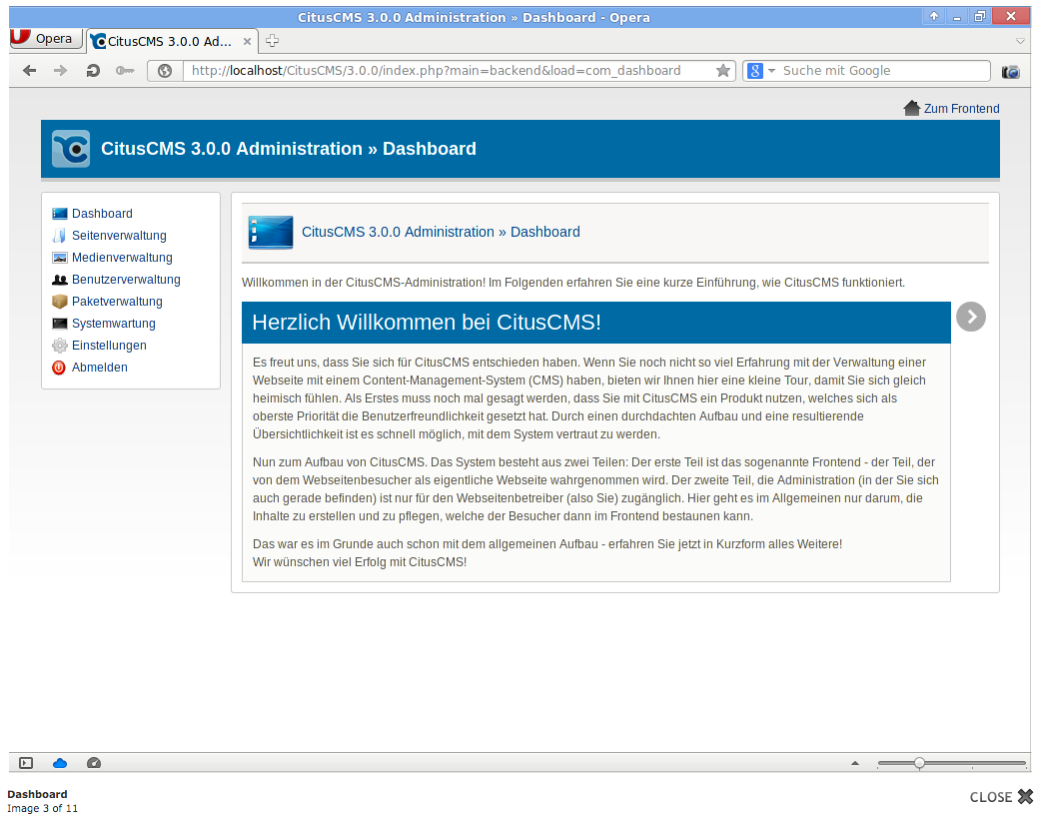 Media management preview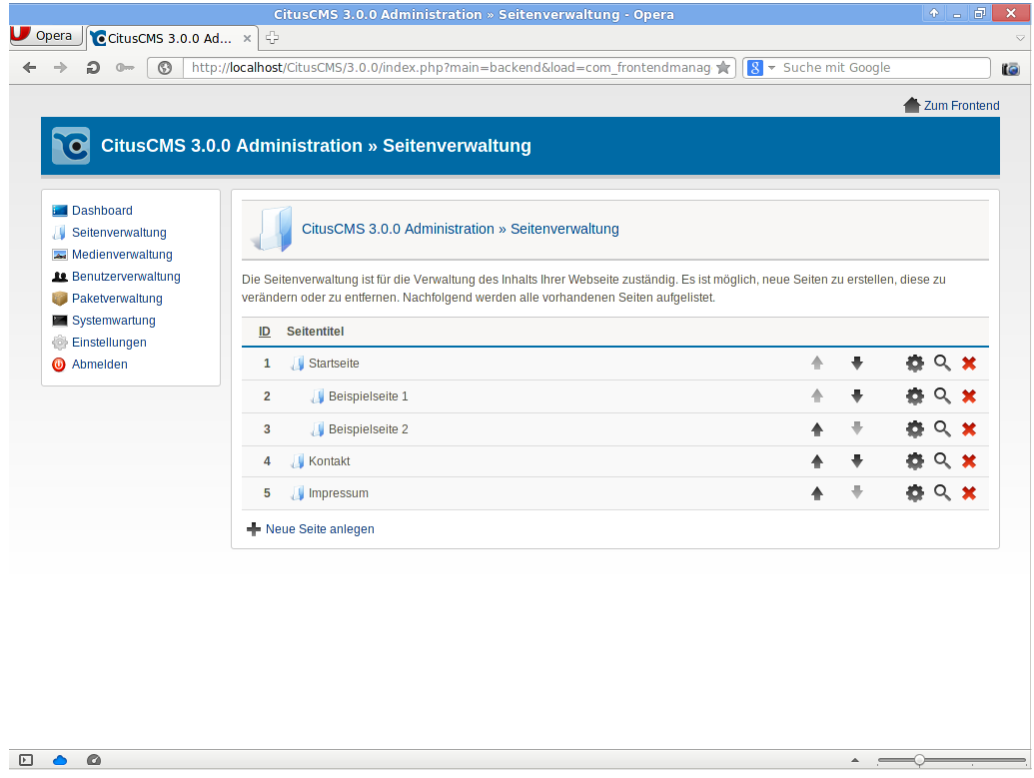 Backend Preview