Free Claroline demo installation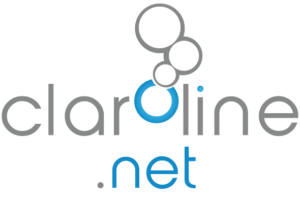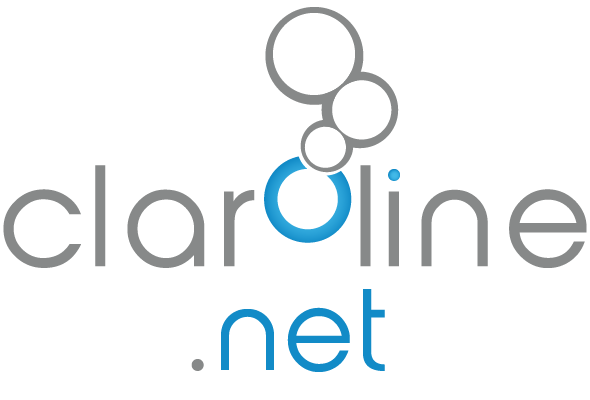 Claroline Logo
Want to quickly see how the open-source software Claroline works? You'll find a free and updated demo installation of Claroline here.
Before using this demo please notice:
We are currently updating the Claroline demo. Please check back shortly. There will be a new version up soon.
About Claroline
Claroline LMS is a learning management system focused on providing a free and dependable solution to e-learning management. The initial development of the platform started back in 2000 and since then development teams in charge of the project have been focusing on developing new features in accordance with user needs. Claroline LMS is available in 35 languages and is currently being used in over one hundred different countries by organizations, universities or schools to manage their e-learning resources.
Claroline offers a number of tools and features that allows teacher to manage their courses and students. They can upload files in different formats like PDF, HTML or videos that will complement the course description, create exercises and tasks with deadlines. Other features include the ability to manage their students by creating user groups and checking statistics of attendance and completion exercises.
A quick review of the Claroline LMS will show you that the platform focuses on facilitating access to knowledge for all its users. The installation process and requirements to run this platform are described on the download page on Github. You can follow the link below to download it and see how and online demo looks like. The latest version available is 10.0.1 and was released in October 2017. As a free software that offers so many features, Claroline was developed by a community of developers and released under the GNU license. They are currently working on releasing a new version of Claroline Connect that offers even more features, flexibility and freedom of configuration.
Key Facts
Screenshots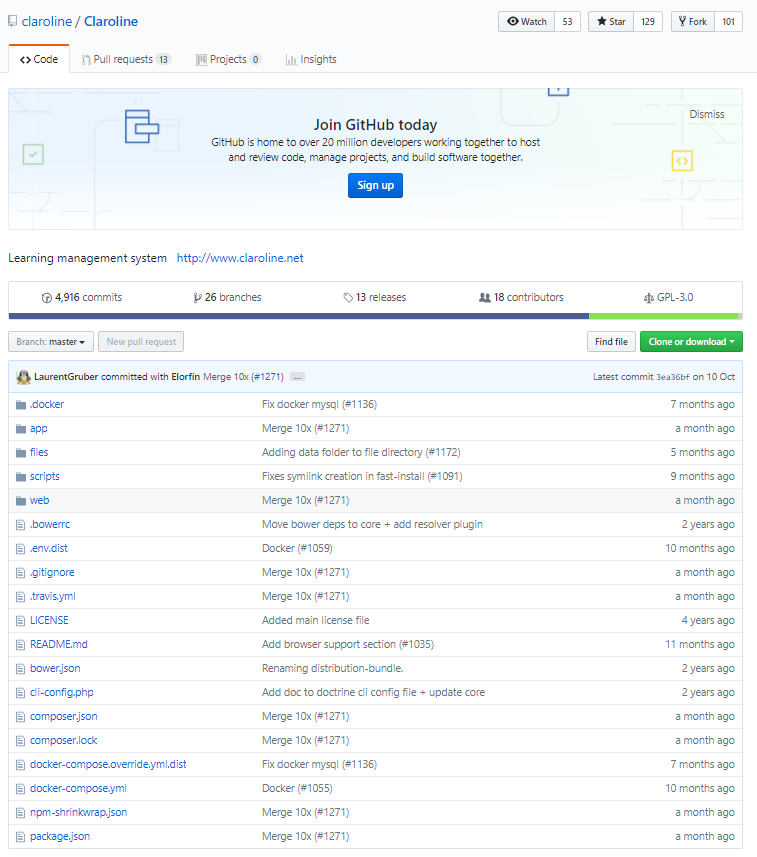 Claroline download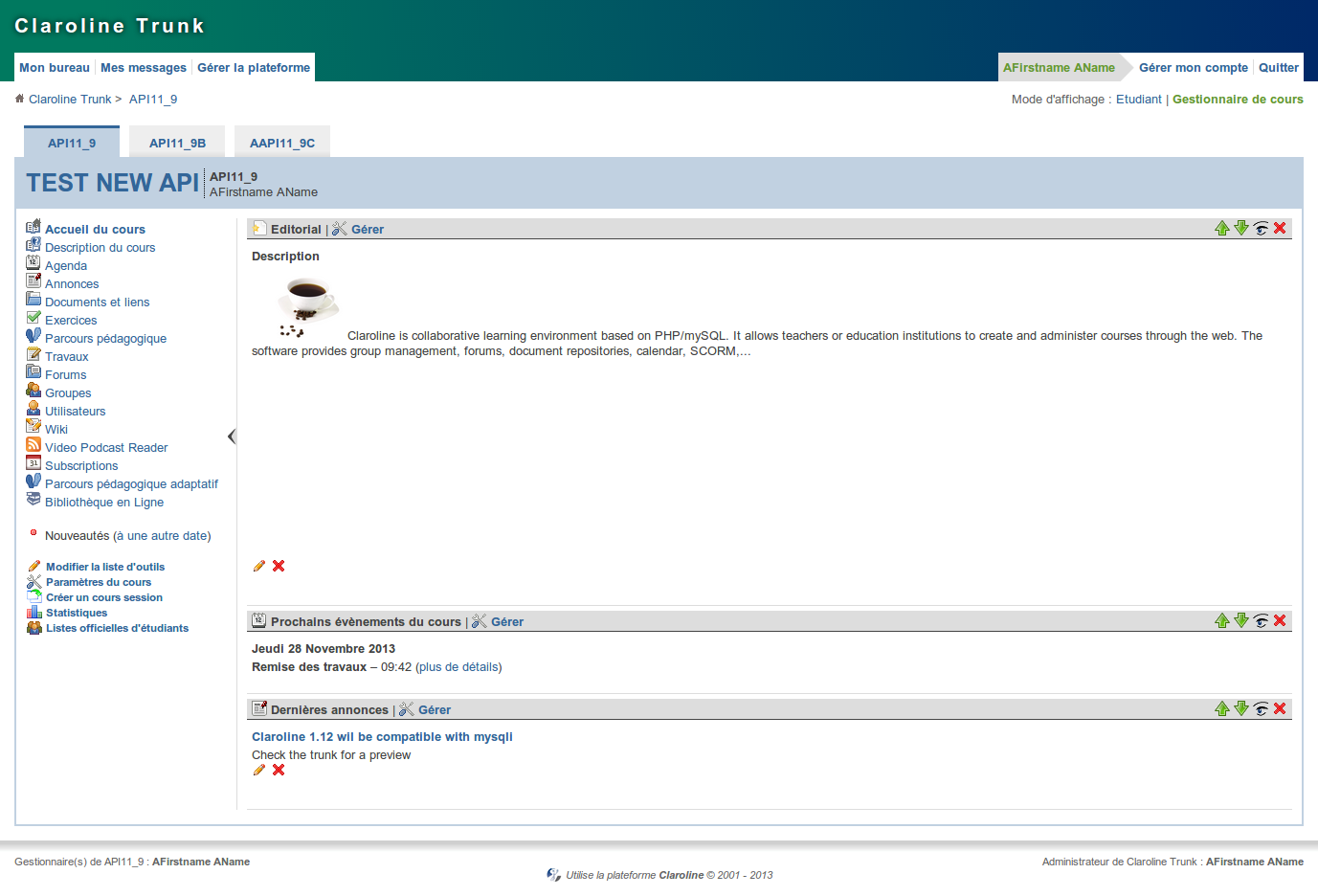 Claroline Administration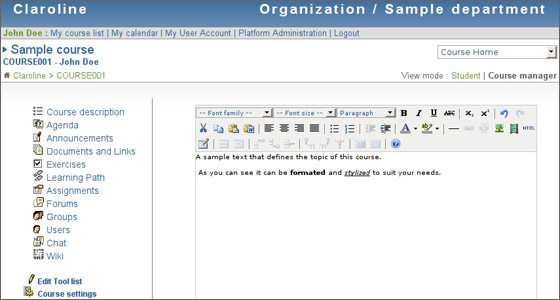 Claroline Administration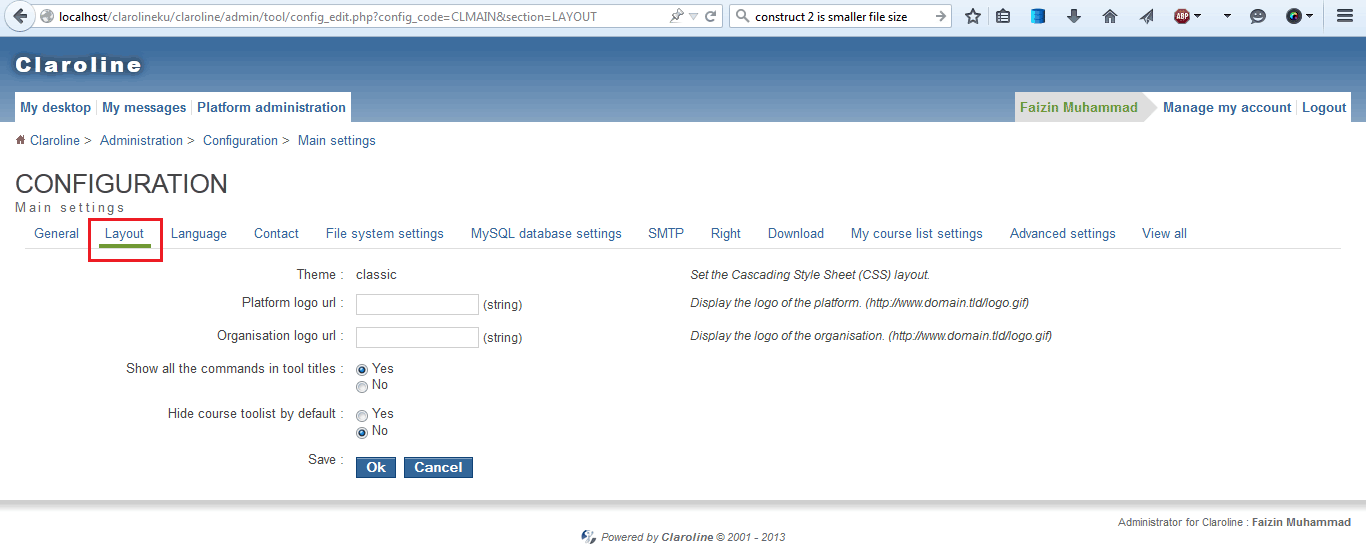 Claroline Configuration