Free Composr CMS demo installation


Composr CMS Logo
Want to quickly see how the open-source software Composr CMS works? You'll find a free and updated demo installation of Composr CMS here.
Before using this demo please notice:
Option 1: Shared and self resetting Composr CMS demo
There is a public demo installation of Composr CMS which is shared with others and resets itself hourly. You can access it by visiting the following link:
Option 2: Request your own Composr CMS demo installation
You can request a own demo instance with a lifetime of 24 hours. This is ideal if you don't want to have your settings overwritten by other users of this website. Just use the following form and receive a link to your free custom instance within seconds:
About Composr CMS
Composr CMS is a free open source content management system primarily written in PHP. It offers advanced social, interactive and dynamic functionality, making it the go-to content management system for all types of businesses from small startups to big organizations. Some examples of features include news and blogging, media galleries, file management, calendars, chat rooms and discussions forums. It was first released in 2004 as ocPortal, but has come a long way since then, with new improved features and themes available to customize any demo site. You can quickly set up your own Composr CMS demo by downloading the files and going through the installation process. The latest version available for download is 10.0.15 and was released on April 18, 2018. The screenshots below will also give you a preview of how the Composr CMS demo looks like.
Key Facts
Screenshots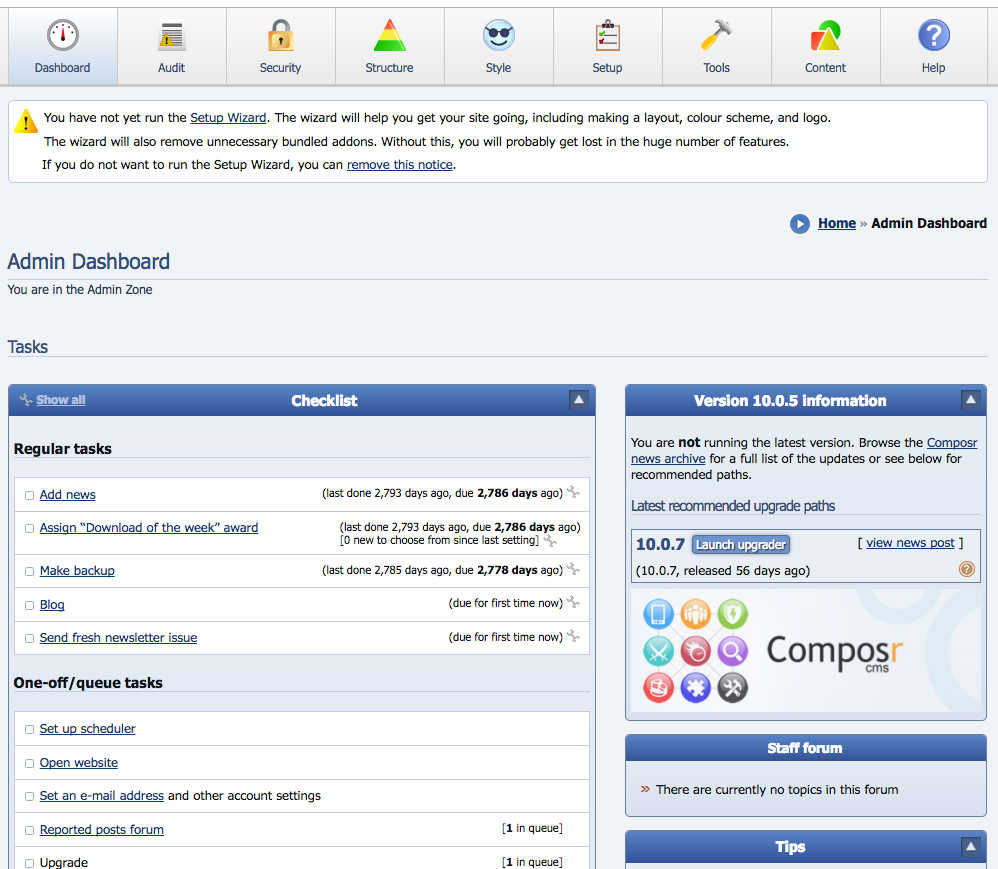 Backend Preview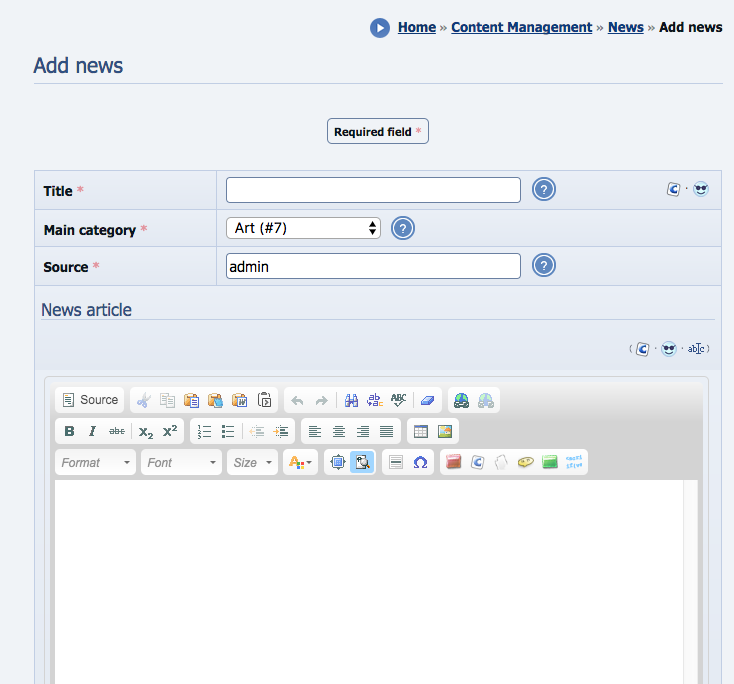 Editor Preview