Free Docebo demo installation


Docebo Logo
Want to quickly see how the open-source software Docebo works? You'll find a free and updated demo installation of Docebo here.
Before using this demo please notice:
Option 1: Shared and self resetting Docebo demo
There is a public demo installation of Docebo which is shared with others and resets itself hourly. You can access it by visiting the following link:
Option 2: Request your own Docebo demo installation
You can request a own demo instance with a lifetime of 24 hours. This is ideal if you don't want to have your settings overwritten by other users of this website. Just use the following form and receive a link to your free custom instance within seconds:
About Docebo
Docebo is a cloud based learning management system created by the company with the same name to easily create and manage everything related to elearning. The software is used in more than 80 countries and has already been translated to over 35 languages. It provides organizations with a modern user interface and all the features they need to create online courses, train their workforce and clients. It's also perfect for large organizations with special requirements as it offers a robust and extendable core.
If you want to get a complete review of this learning management system you can login to their official website and schedule a Docebo demo. The screenshots below will give you a preview of how the admin demo looks like and what kind of features you can expect your online demo to have. If you want to try it out on your own you can sign up for a free trial. Depending on the size of your business and number of active users that will be using the software, Docebo offers multiple pricing plans with different features and integrations available. Docebo also integrates with third party software like Google Analytics, Joomla, Google Drive or WordPress.
During your trial period you will be able to enjoy most of the features offered by the software. Some examples include support and the ability to customize your LMS layout through themes and custom CSS. Docebo is accessible anytime and anywhere thanks to its mobile app available in App Store and Google Play. Other features include real time tracking of training results, notifications, unlimited storage and users and single sign-on. The software has been used by well known companies like Uber, HubSpot or Bloomberg.
Key Facts
Screenshots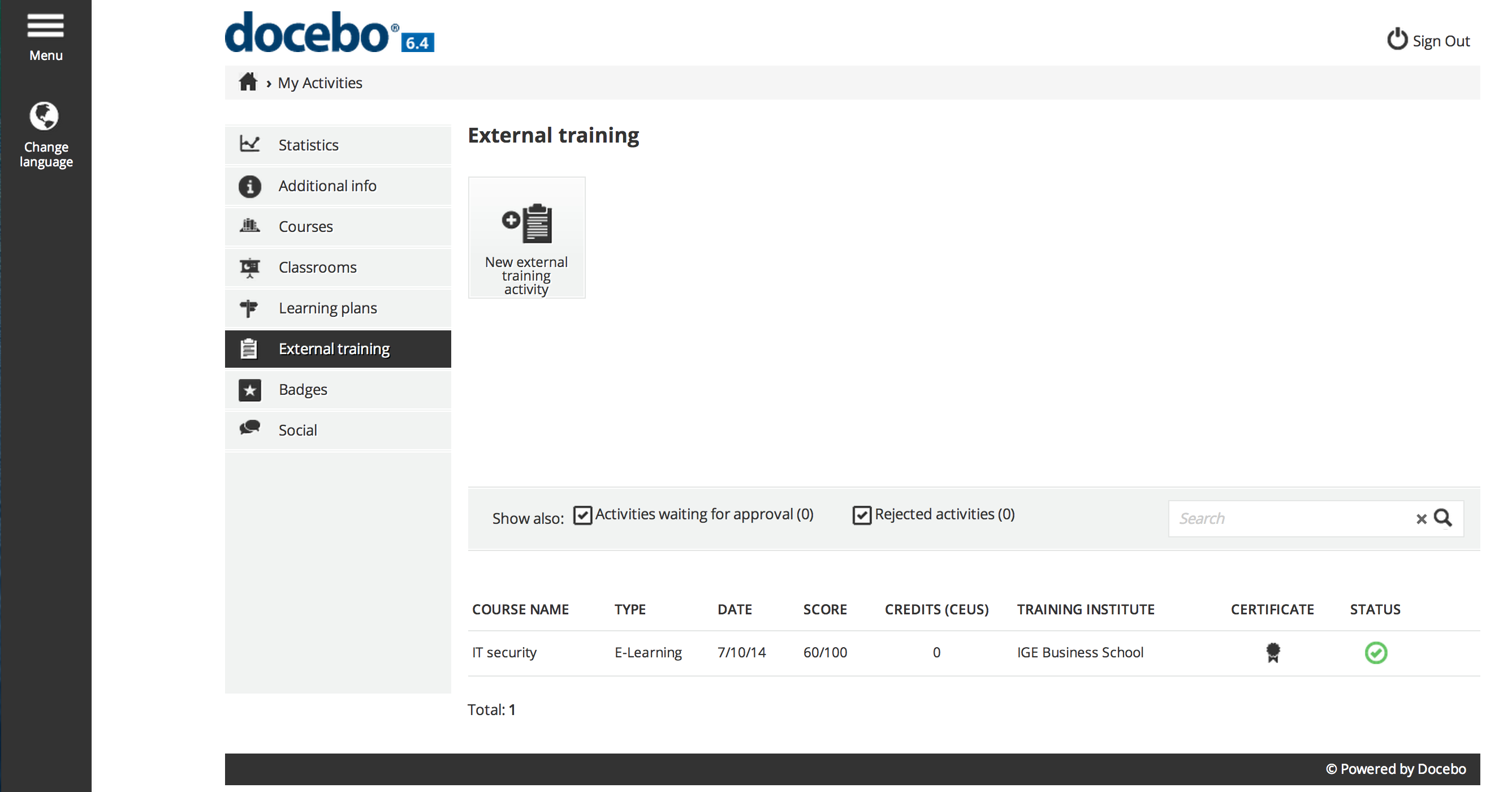 Docebo preview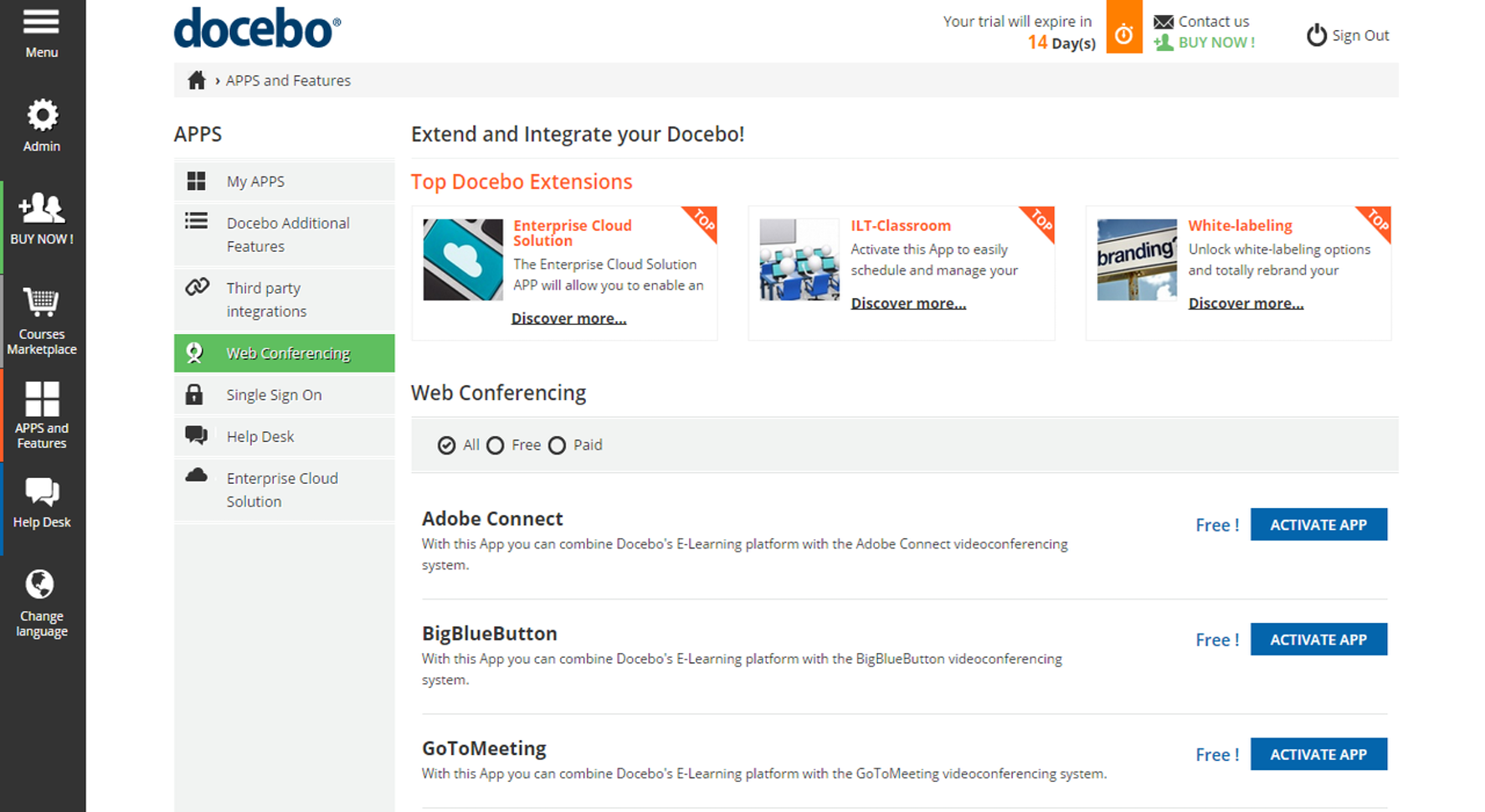 Docebo Admin Demo Dashboard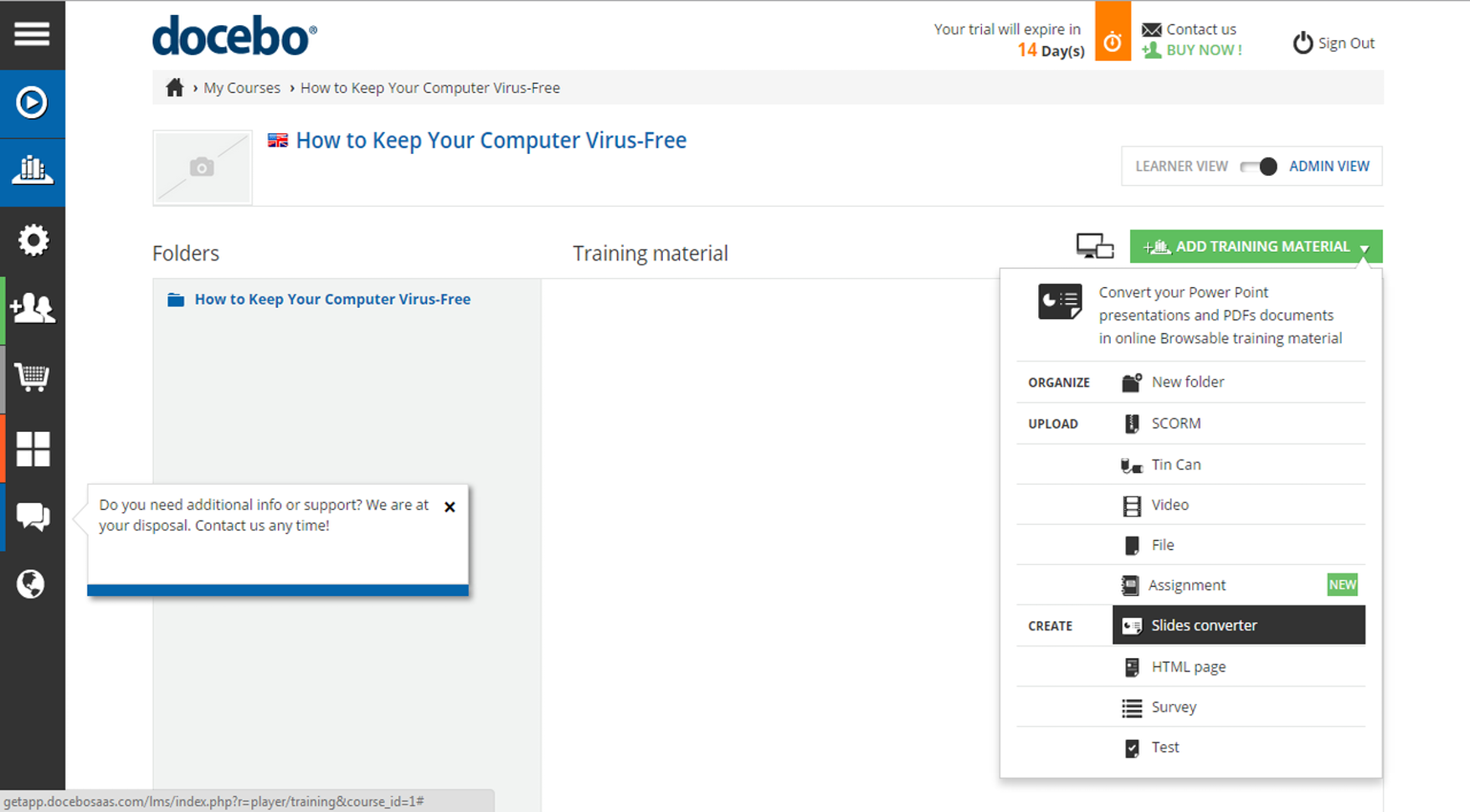 Docebo Admin Demo Features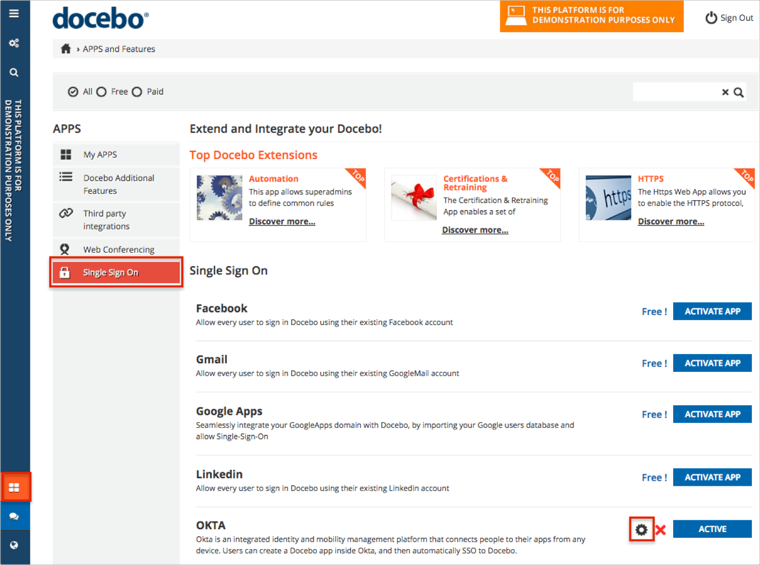 Docebo Single Sign On Feature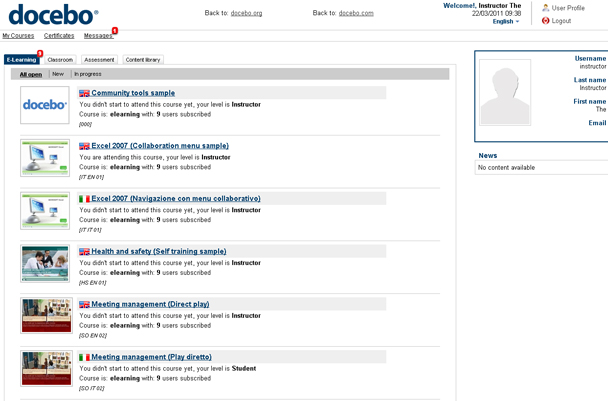 Docebo Theme Preview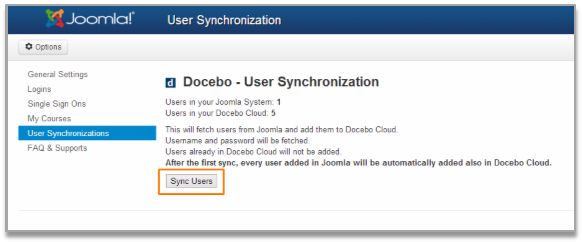 Docebo Plugin - Joomla Integration