Free DornCMS demo installation
Want to quickly see how the open-source software DornCMS works? You'll find a free and updated demo installation of DornCMS here.
Before using this demo please notice:
We are currently updating the DornCMS demo. Please check back shortly. There will be a new version up soon.
About DornCMS
DornCMS is a free open source content management system developed in PHP aimed mostly at small website with minimal interactivity. It doesn't use a database to store information and is completely file based. Some examples of features include a WYSIWYG editor, multi language support, friendly URLs and meta tags management for better search engine optimization and Google Analytics integration. You can download the files and set up your own DornCMS demo using the link below. Just follow the installation instructions and you should be good to go. The screenshots below give you a preview of how a demo site looks like. The latest version available for download is 1.4 and was released on June 26, 2011.
Key Facts
Screenshots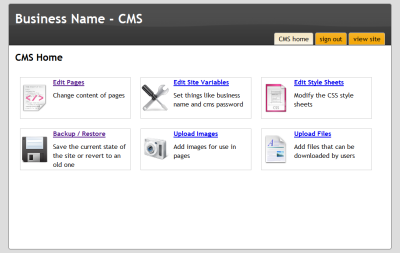 Main CMS page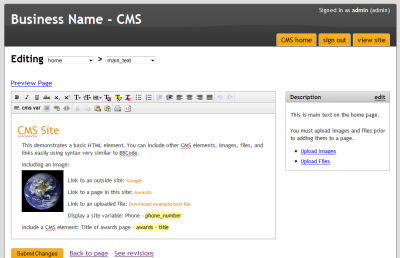 WYSIWYG Editor for HTML elements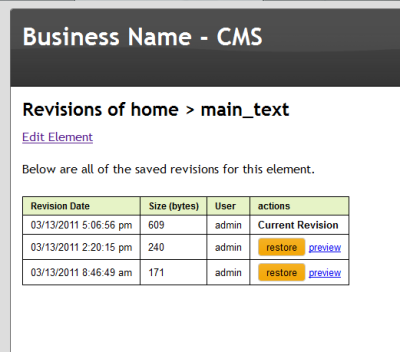 Full Version Control System