Free DynPG demo installation

DynPG Logo
Want to quickly see how the open-source software DynPG works? You'll find a free and updated demo installation of DynPG here.
Before using this demo please notice:
Option 1: Shared and self resetting DynPG demo
There is a public demo installation of DynPG which is shared with others and resets itself hourly. You can access it by visiting the following link:
Option 2: Request your own DynPG demo installation
You can request a own demo instance with a lifetime of 24 hours. This is ideal if you don't want to have your settings overwritten by other users of this website. Just use the following form and receive a link to your free custom instance within seconds:
About DynPG
DynPG CMS is a free open source software created for managing website content and modules, while at the same time focusing on the automation of business processes. It stands out from other content management systems by being directly embedded into the website, but it provides a simple and convenient way to extend existing websites with dynamic content. Some examples of features include a template engine, multi language support, news and Rss feeds, website search and a WYSIWYG formcreator. If you want to set up your own DynPG demo site, the latest version available for download is 4.9.2 and was released on October 04, 2019. The screenshots below will give you a preview of how a demo site looks like and what features you can expect from the admin interface.
Key Facts
Screenshots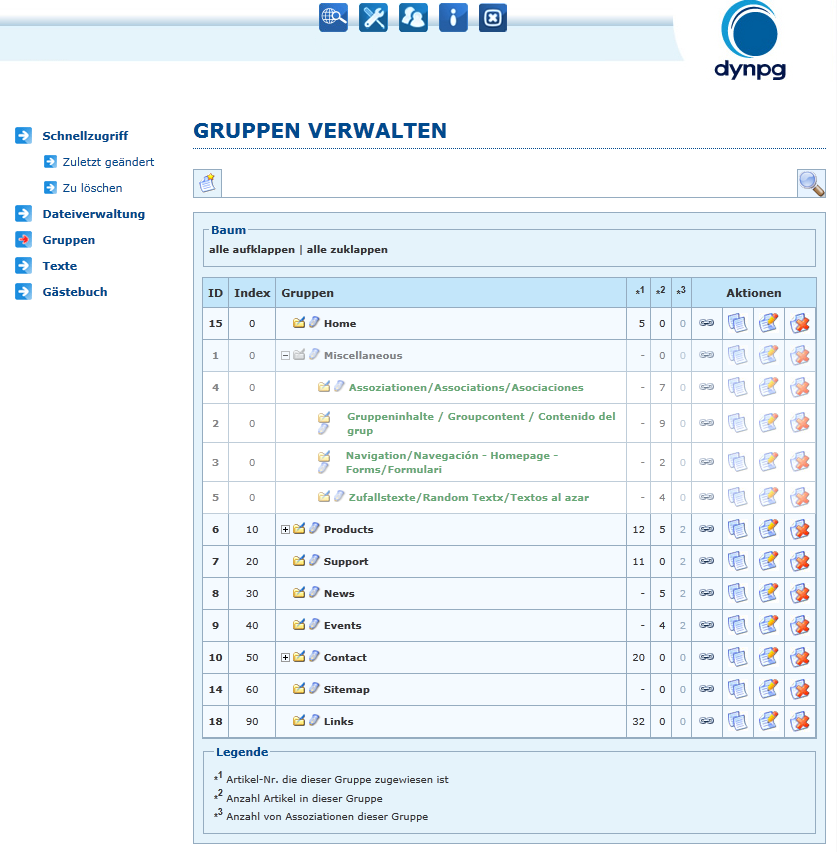 Backend Preview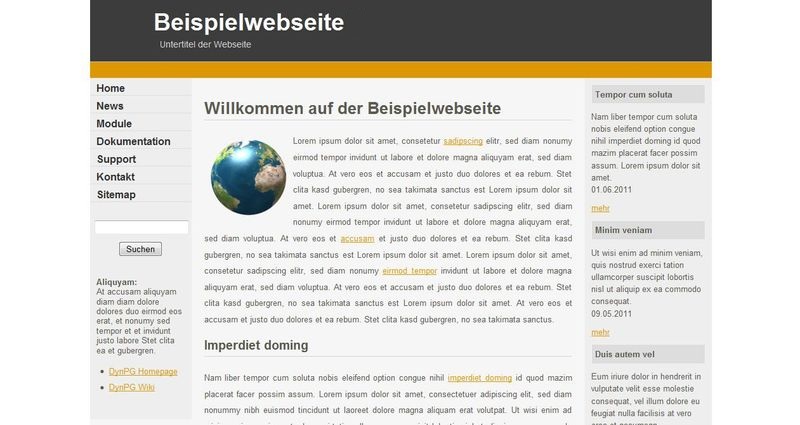 Frontend Preview