Free Exponent demo installation
Exponent Logo
Want to quickly see how the open-source software Exponent works? You'll find a free and updated demo installation of Exponent here.
Before using this demo please notice:
Option 1: Shared and self resetting Exponent demo
There is a public demo installation of Exponent which is shared with others and resets itself hourly. You can access it by visiting the following link:
Option 2: Request your own Exponent demo installation
You can request a own demo instance with a lifetime of 24 hours. This is ideal if you don't want to have your settings overwritten by other users of this website. Just use the following form and receive a link to your free custom instance within seconds:
About Exponent
Exponent CMS is a free open source content management system written in PHP as a programming language. It's a modular enterprise software framework that uses a MySQL as a database to store information. The default installation comes with a set of modules that allows you to manage your Exponent CMS demo. Unlike other site management tools, Exponent is completely self-contained, allowing you to manage everything from within the system. If you want to see what kind of features it has to offer you can click on the links above to check out our Exponent CMS demo site. You can also download the latest version using the link below to create your own installation of Exponent CMS demo. The latest version available for download is 2.4.2 and was released on April 30, 2018.
Key Facts
Screenshots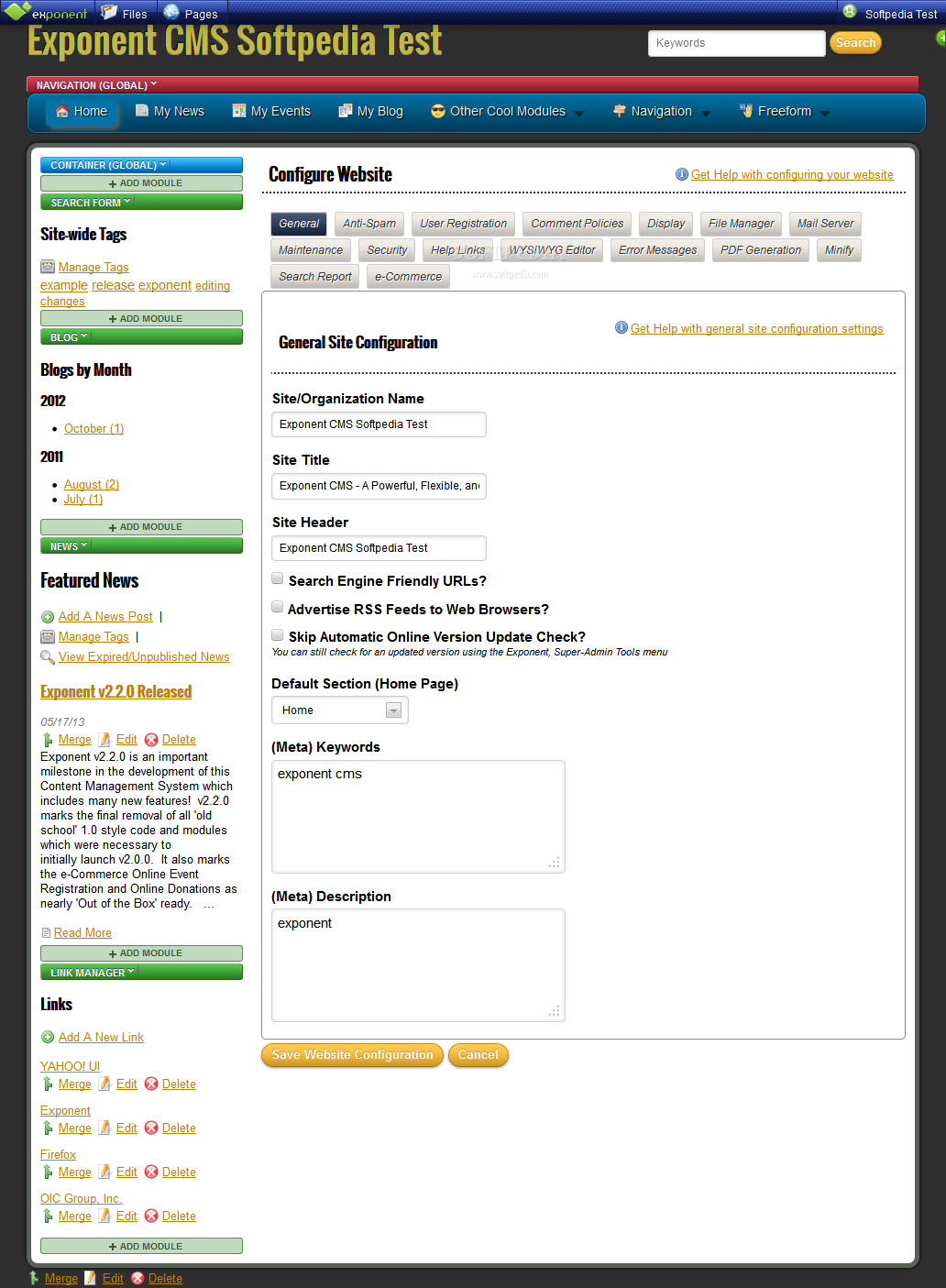 Exponent CMS Admin Demo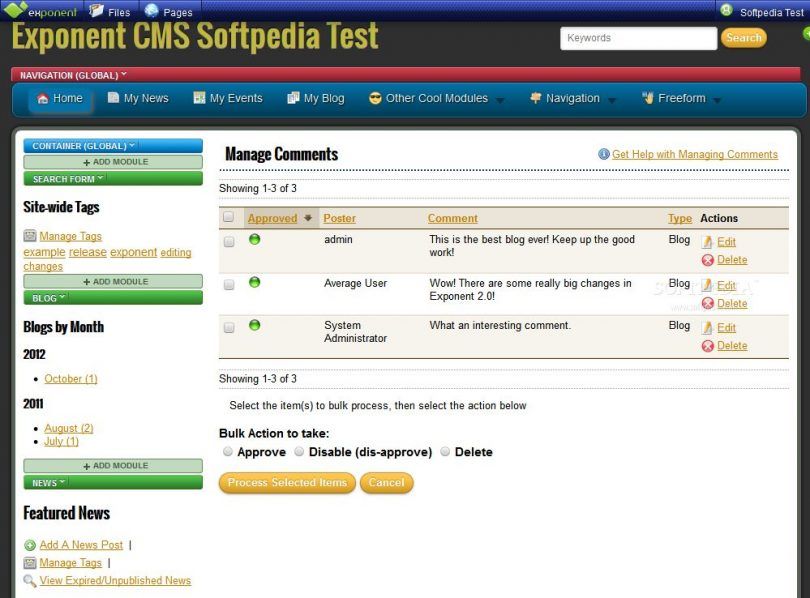 Exponent CMS Admin Features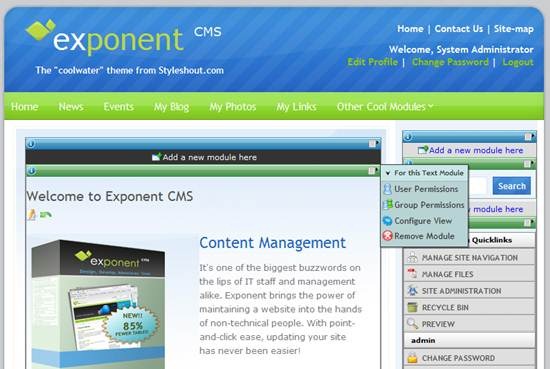 Exponent CMS Demo