Free FUDforum demo installation

FUDforum Logo
Want to quickly see how the open-source software FUDforum works? You'll find a free and updated demo installation of FUDforum here.
Before using this demo please notice:
Option 1: Shared and self resetting FUDforum demo
There is a public demo installation of FUDforum which is shared with others and resets itself hourly. You can access it by visiting the following link:
Option 2: Request your own FUDforum demo installation
You can request a own demo instance with a lifetime of 24 hours. This is ideal if you don't want to have your settings overwritten by other users of this website. Just use the following form and receive a link to your free custom instance within seconds:
About FUDforum
FUDforum is a free open source internet software forum create using PHP as a programming language that needs one of the following databases to store information: Oracle, MySQL, PostgreSQL (pgsql), IBM DB2, SQLite, Firebird/InterBase, Microsoft SQL Server. It has all the features you would expect from a discussion forum, plus the ability to import XML Feeds and sync with USENET groups and Mailing Lists. You can download the package using the link below to create your own FUDforum demo site. The screenshots below will also give you a preview of how a FUDforum demo looks like. The latest version available for download is 3.1.0 and was released on February 19, 2020.
Key Facts
Screenshots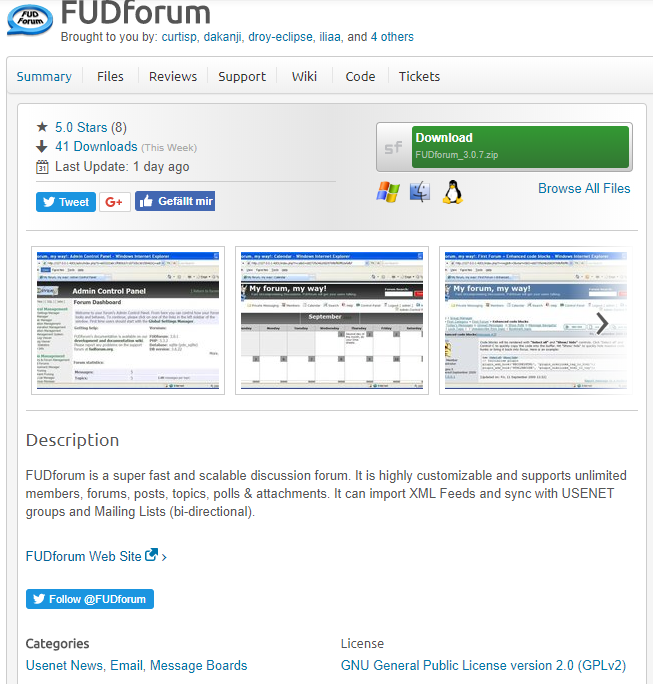 FUDforum download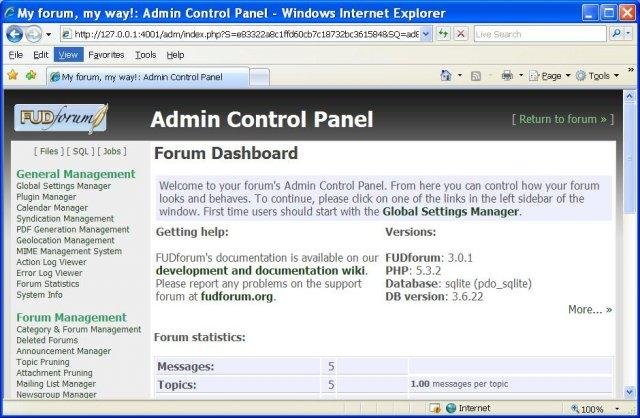 FUDforum Demo
FUDforum Calendar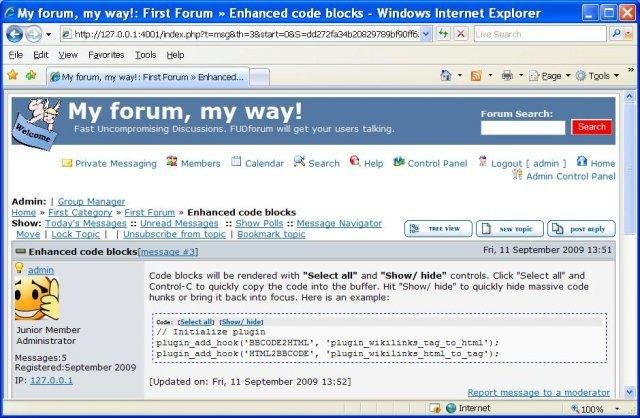 FUDforum Topics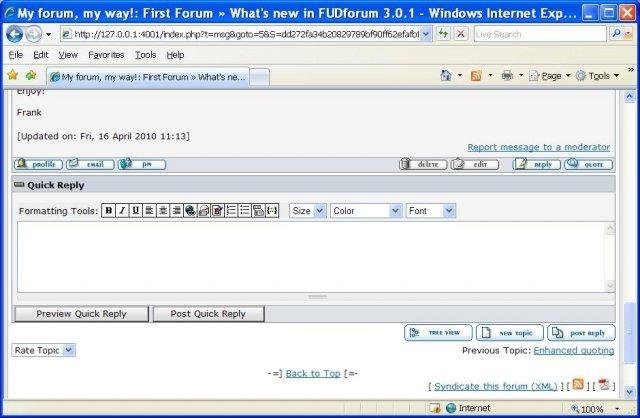 FUDforum Add New Topic