Free Geeklog demo installation


Geeklog Logo
Want to quickly see how the open-source software Geeklog works? You'll find a free and updated demo installation of Geeklog here.
Before using this demo please notice:
Option 1: Shared and self resetting Geeklog demo
There is a public demo installation of Geeklog which is shared with others and resets itself hourly. You can access it by visiting the following link:
Option 2: Request a own Geeklog demo installation
You can request a own demo instance with a lifetime of 24 hours. This is ideal if you want you don't want to have your settings overwritten by other users of this website. Just use the following form and receive a link to your free custom instance within seconds:
About Geeklog
Geeklog is a PHP/MySQL based application for managing dynamic web content.
"Out of the box", it is a blog engine, or a CMS with support for comments, trackbacks, multiple syndication formats, spam protection, and all the other vital features of such a system.
The core Geeklog distribution can easily be extended by the many community developed plugins to radically alter its functionality. Available plugins include forums, image galleries, and many more.
Geeklog is a weblog powered by PHP and MySQL. It allows you within minutes to set up a fully functioning dynamic website, and has many features to get you started.
Key Facts
Screenshots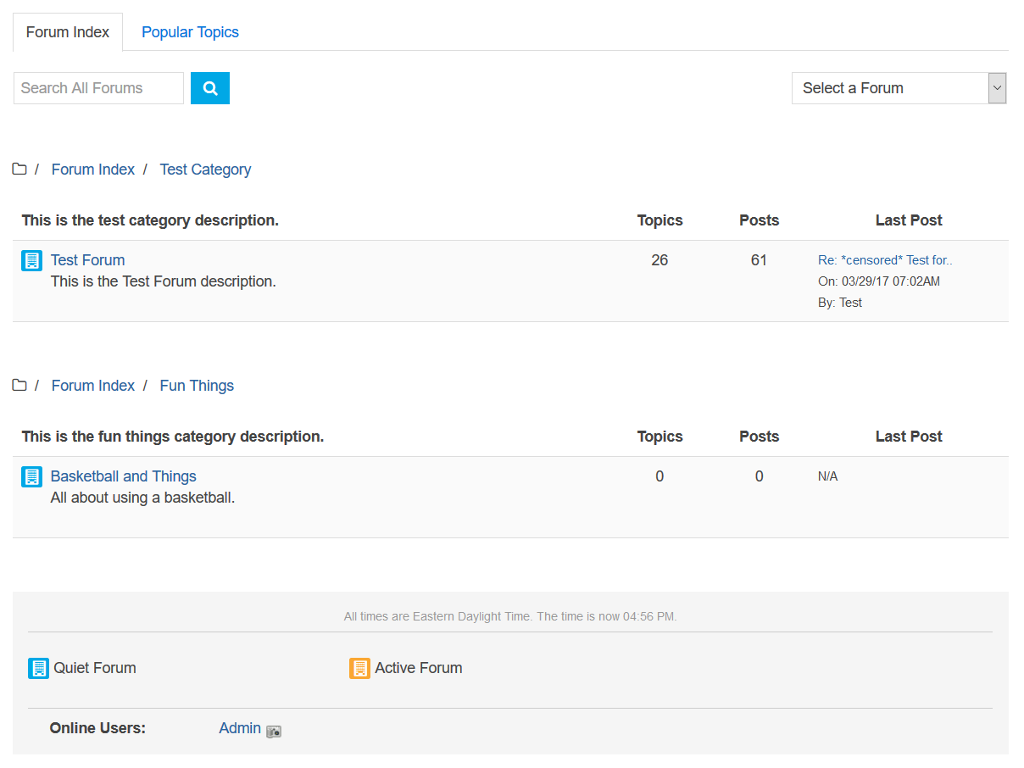 Forum Plugin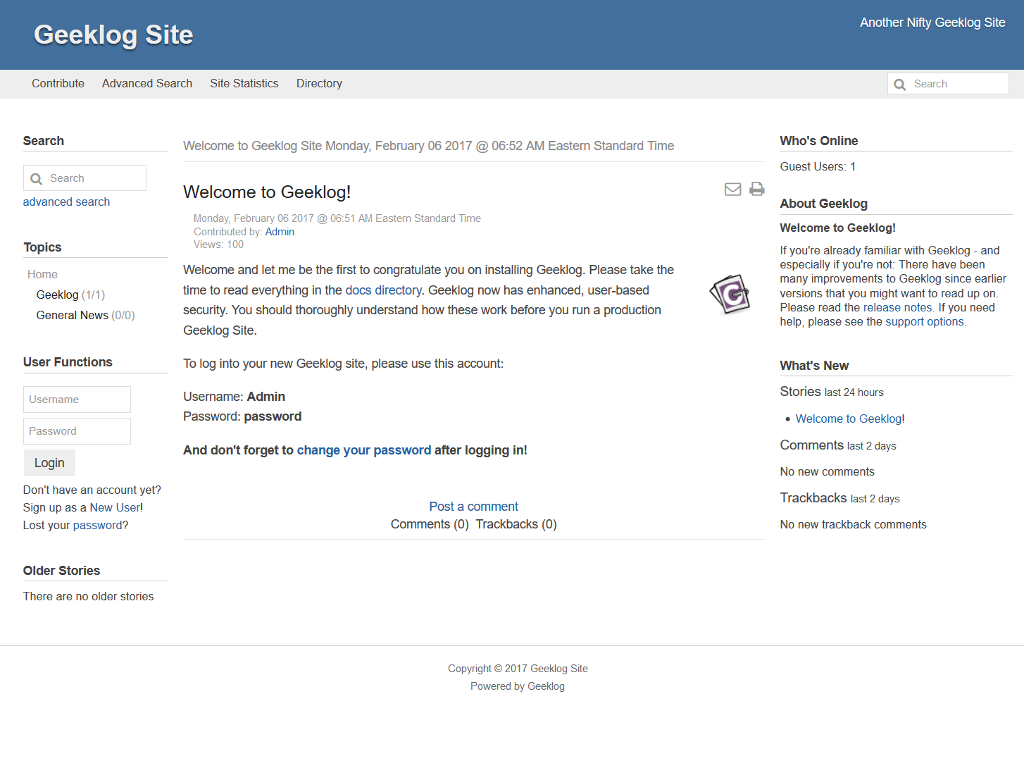 Homepage Preview