Free Gnew demo installation
Want to quickly see how the open-source software Gnew works? You'll find a free and updated demo installation of Gnew here.
Before using this demo please notice:
We are currently updating the Gnew demo. Please check back shortly. There will be a new version up soon.
About Gnew
Gnew CMS is a free open source simple content management system using PHP as a programming language and a MySQL or PostgreSQL or SQLite database to store information. Originally names GENU, Gnew CMS provides a quick and easy installation process, multilanguage interface and many other cool features that help you manage your website. The screenshots below will give you a preview of how a Gnew demo site looks like. You can also create your own Gnew CMS demo by clicking on the link below to download the files. The latest version available for download is 2018.2 and was released on January 31, 2018. Below you will find the main features provided by Gnew CMS.
Main features:
Easy installation
Multi-languages interface
Full customization with templates
Simple but complete administration section
Multi-levels categories
Articles management
News management with an advanced comments system
Polls management
Users management
Forum
Search engine
RSS feeds generation
BBCode tags and HTML tags support
Emoticons support
And more…
Key Facts
Screenshots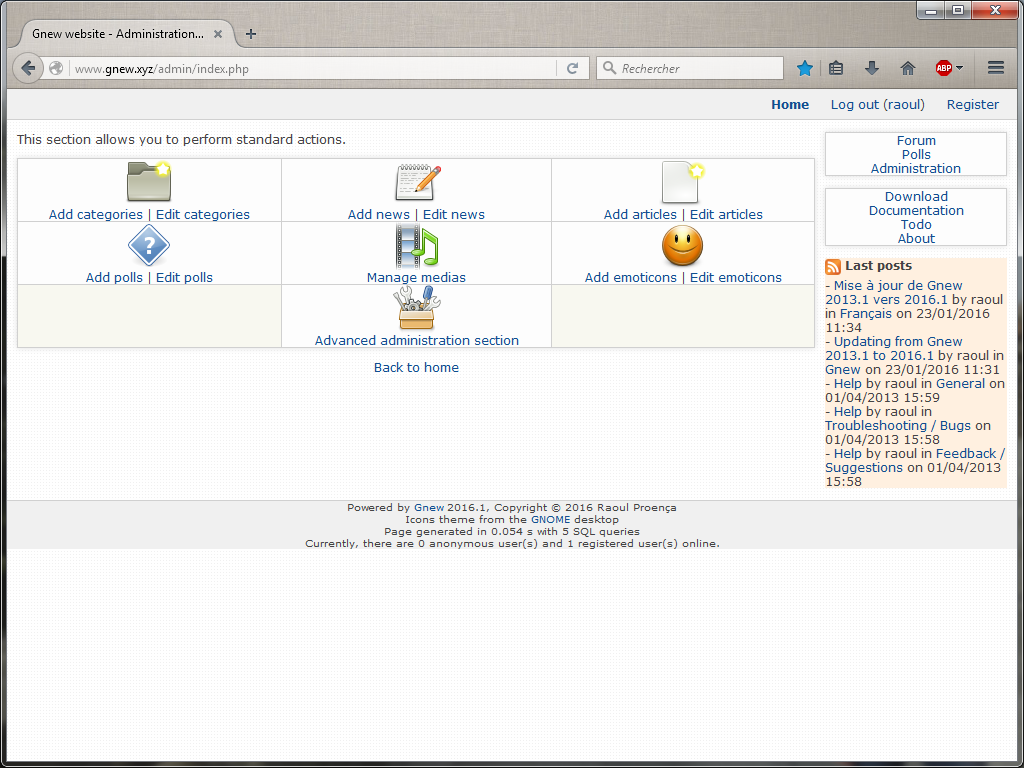 Gnew demo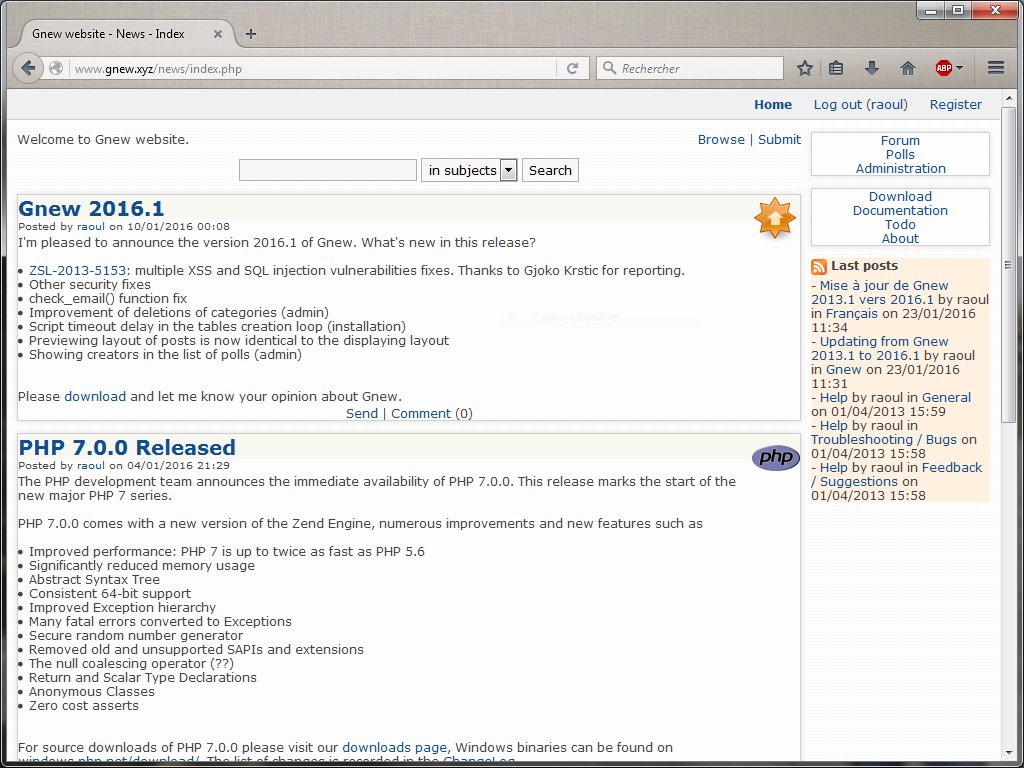 Gnew Demo Frontend