Free Habari demo installation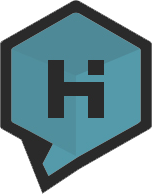 Habari Logo
Want to quickly see how the open-source software Habari works? You'll find a free and updated demo installation of Habari here.
Before using this demo please notice:
We are currently updating the Habari demo. Please check back shortly. There will be a new version up soon.
About Habari
While there are a number of technical reasons that highlight the differences and advantages Habari has over other blogging packages, a major component of what makes Habari different is its community participation model. Users who demonstrate a level of quality contributions to the project are granted more privileges within the project.
Features
* Modular, object-oriented core for easy extensibility
* Supports multiple database backends (MySQL, SQLite, PostgreSQL)
* Uses prepared statements throughout to protect against SQL injection attacks
* Media silos to directly access various ways of media storage, like Flickr, Viddler, or the server's filesystem
* Atom Publishing Protocol support
* Multiple users (authors)
* Multiple sites on one installation
* Support for static content ("pages")
* Plugins
* Tagging
* Importers for Serendipity and WordPress
Key Facts
| | |
| --- | --- |
| CMS name | Habari |
| User rating | |
| CMS Categories | Blog, CMS / Portals |
| Current version (stable) | 0.9.2 |
| Latest release date (stable) | 01/28/2016 |
| First release date | Unknown |
| License | ASL Version 2.0 |
| Supported languages | English |
| CMS Demo available | (see above) |
| Admin Demo available | (see above) |
| Helpful Links | There are no helpful links available at this time. |
Screenshots
There are no screenshots available at this time. Maybe you can try to search for Habari screenshots at Google?