Free InstantCMS demo installation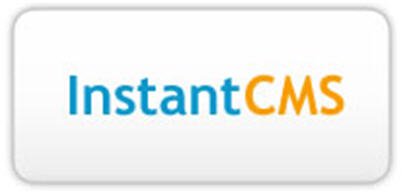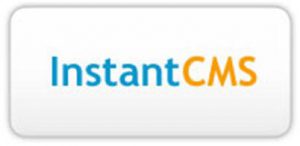 InstantCMS Logo
Want to quickly see how the open-source software InstantCMS works? You'll find a free and updated demo installation of InstantCMS here.
Before using this demo please notice:
We are currently updating the InstantCMS demo. Please check back shortly. There will be a new version up soon.
About InstantCMS
InstantCMS is a russian free open source content management system that uses PHP as a programming language and a MySQl database. It is mainly focused on the creation of large portals, social networks or dating sites. Some examples of features include forums and comments, user profiles and messages, advanced permissions and personal and collective blogs. It also offers some flexibility when it comes to extending the current list of features by installing new plugins. If you want to get a complete review of this content management system you can check out the InstantCMS demo available at their official website. The screenshots below will give you a preview of how the admin demo looks like and the InstantCMS demo will show you how you can use it to your advantage.
You can also take advantage of the simple template system and customize the demo site by choosing one of the available themes. If you want to create your own InstantCMS demo you can download the software using the link below. The current version available for download is 2.10.0 and was released on January 5, 2018. For a successful installation you will need to comply with server requirements and use an Apache web server with mod_rewrite installed, PHP 5.5 or higher, but PHP 7.0.X, 7.1.X and 7.2.X are also supported and MySQL version 5 or higher. InstantCMS is licensed under the GNU/GPL v2 license, which allows you to modify its code freely.
Key Facts
Screenshots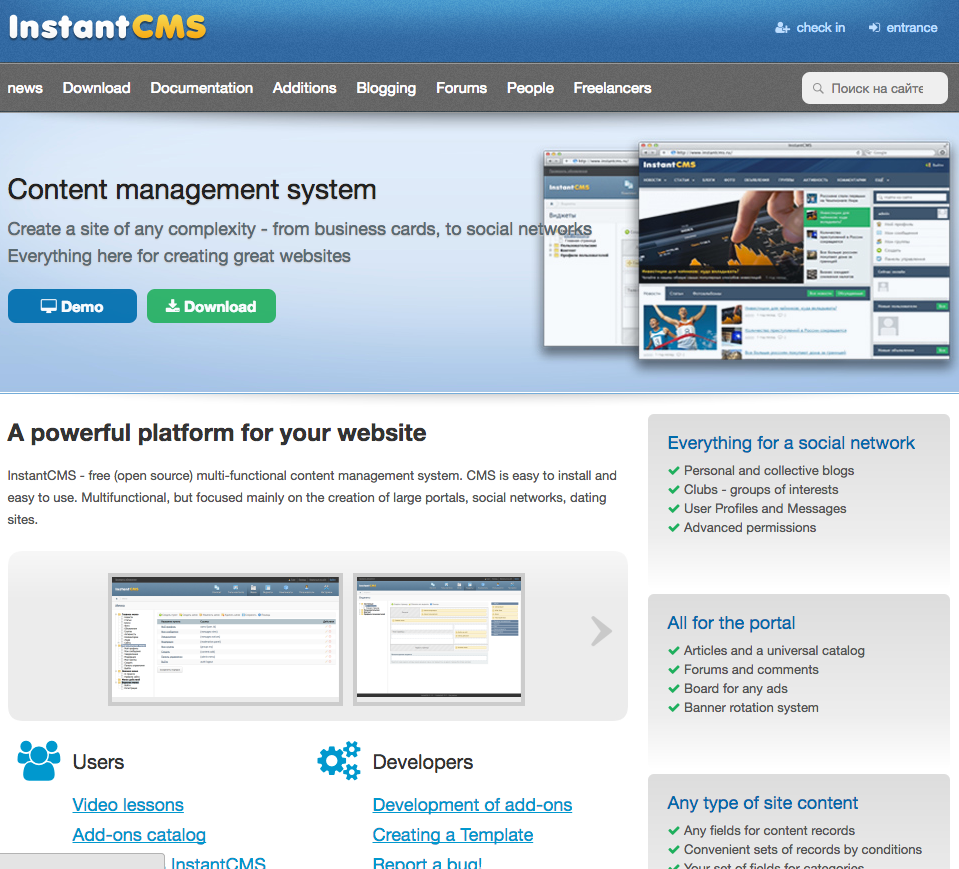 InstantCMS Website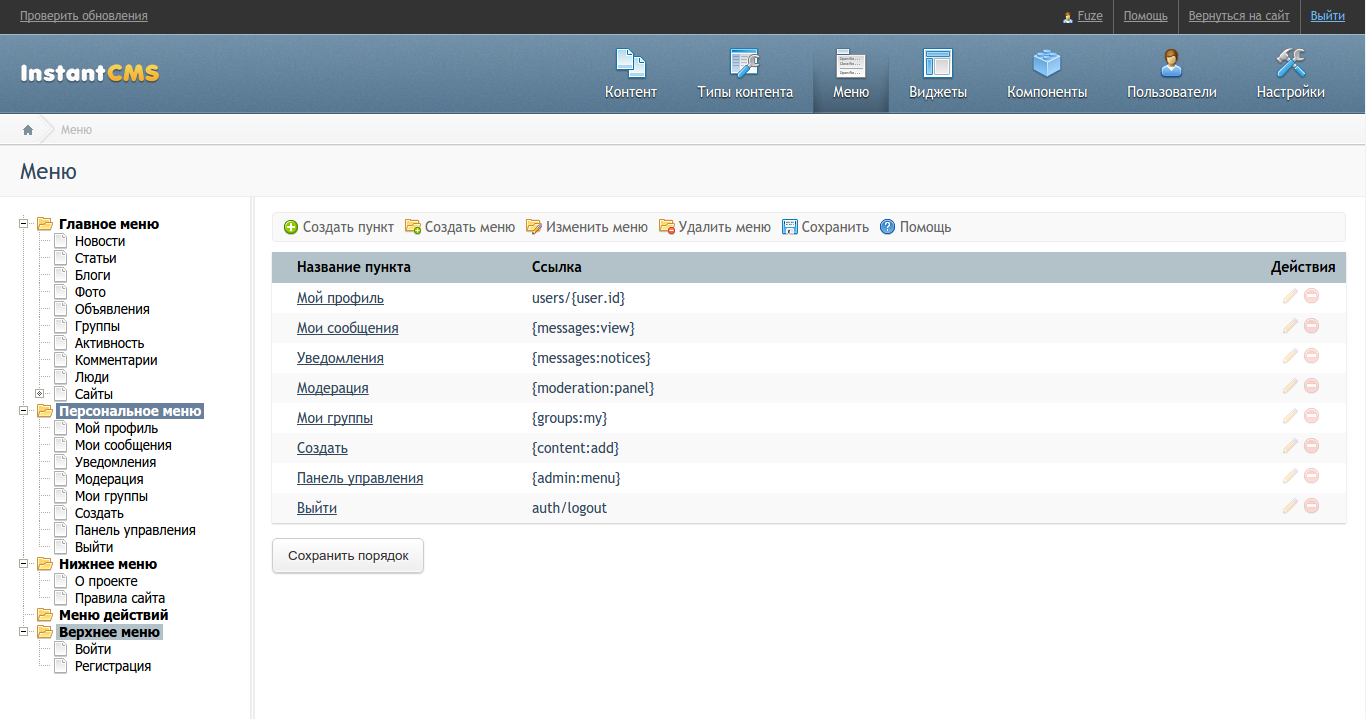 InstantCMS Admin Dashboard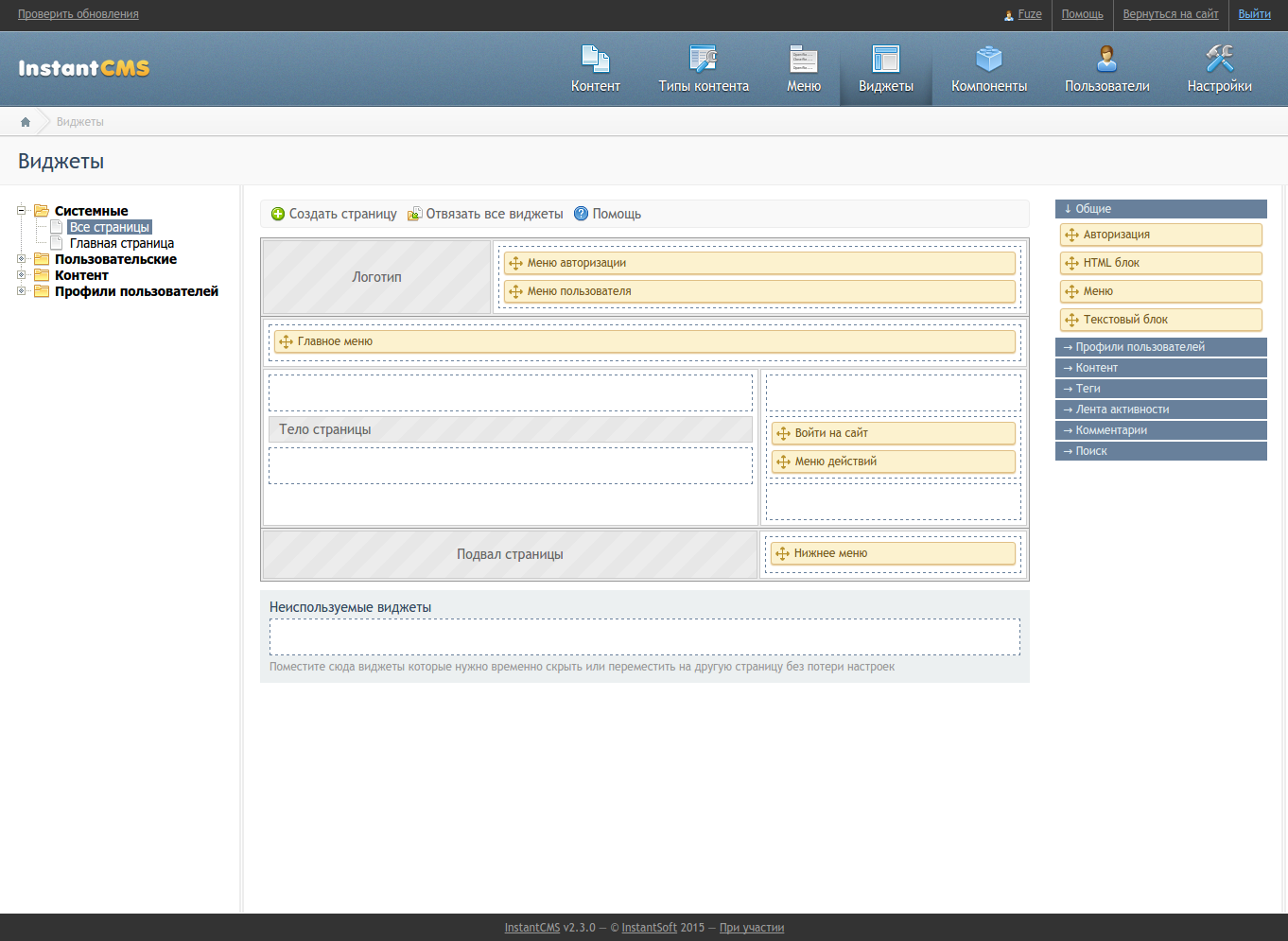 InstantCMS Admin Demo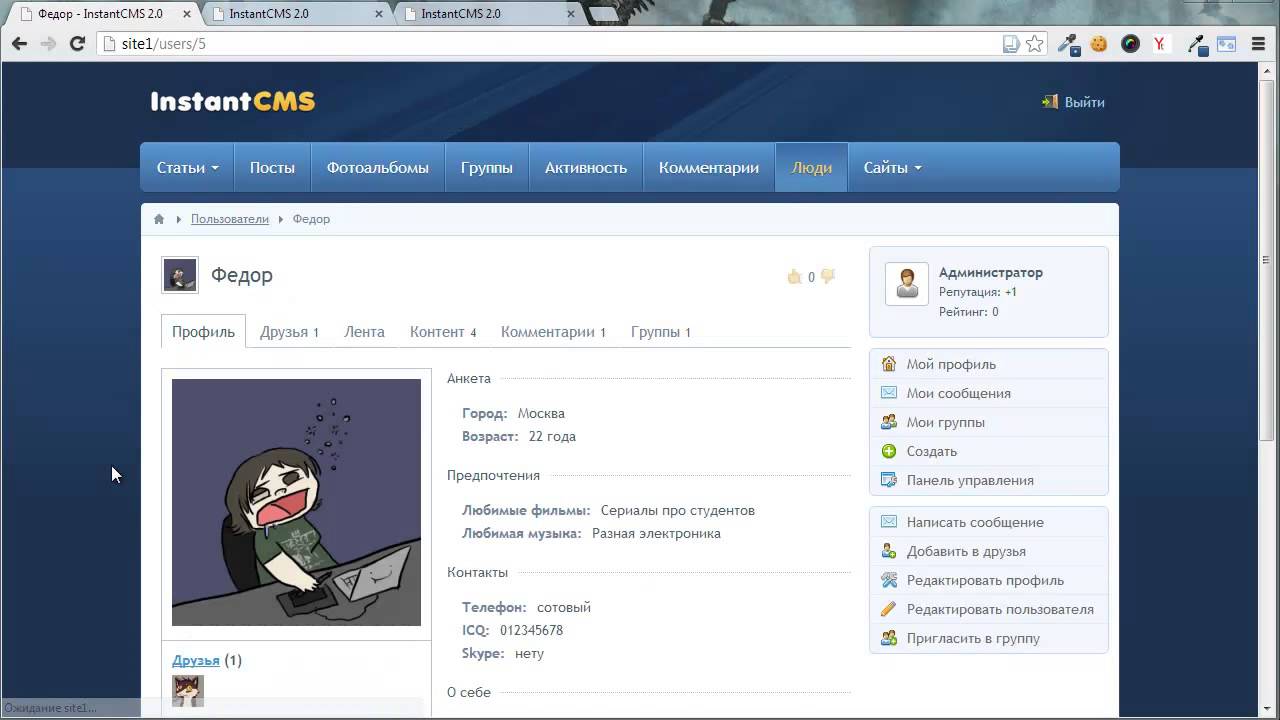 InstantCMS Theme Preview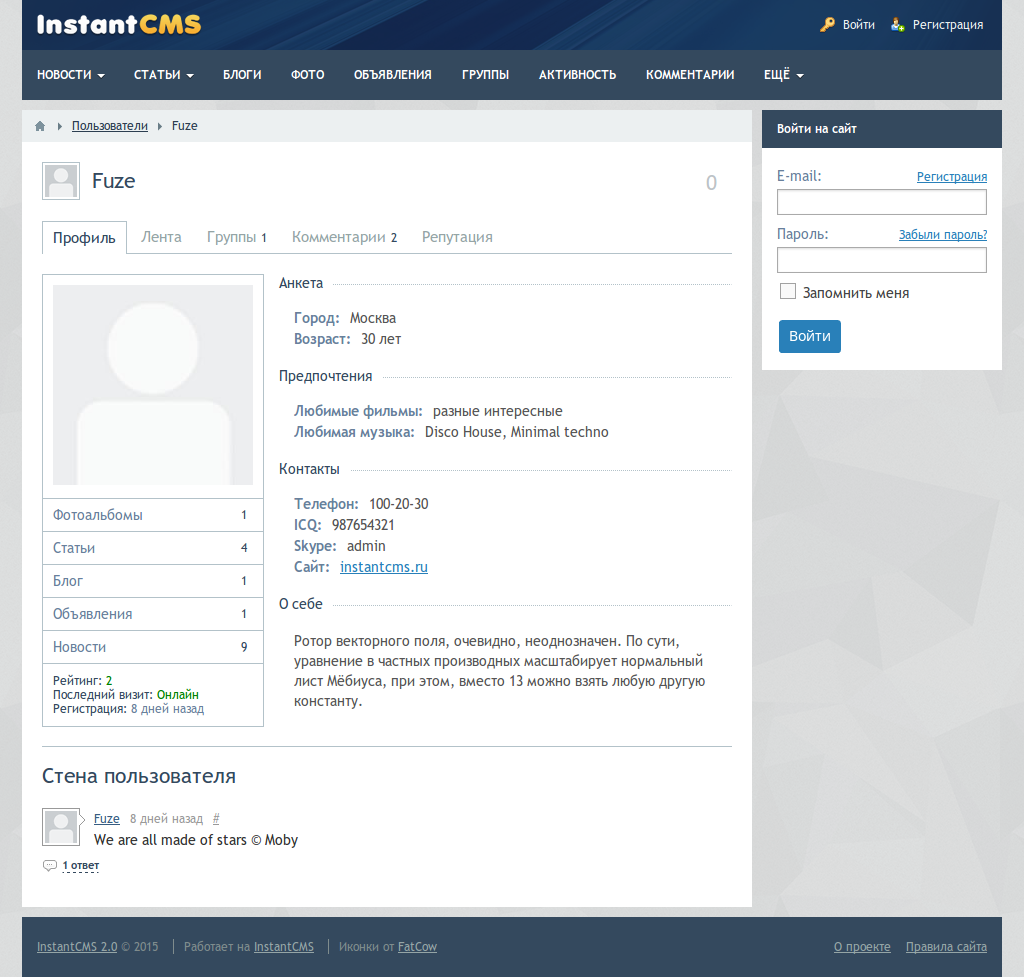 InstantCMS User Profile