Free Jcorp CMS demo installation


Jcorp CMS Logo
Want to quickly see how the open-source software Jcorp CMS works? You'll find a free and updated demo installation of Jcorp CMS here.
Before using this demo please notice:
We are currently updating the Jcorp CMS demo. Please check back shortly. There will be a new version up soon.
About Jcorp CMS
Jcorp CMS is a free open source content management system built in PHP that uses a flat file database. If you want to see how a Jcorp CMS demo looks like you can download it using the link below. Keep in mind that Jcorp CMS is installed on a web server or local computer configured as a webserver. Make sure your read the installation guide before setting up your demo site. You can either use the autoinstaller or install it manually. There are also a number of themes you can use the change the appearance of your demo site, or you can create your own theme. The latest version available for downloa is 8.93.90.
Key Facts
Screenshots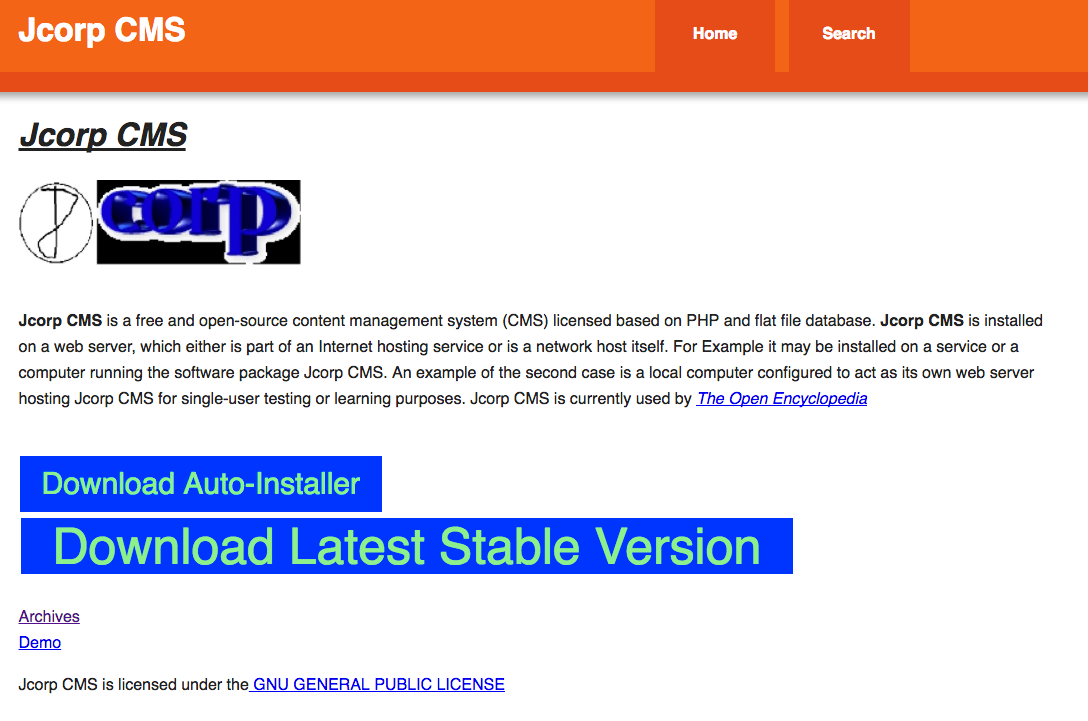 Jcorp CMS Website