Free KrisonAV demo installation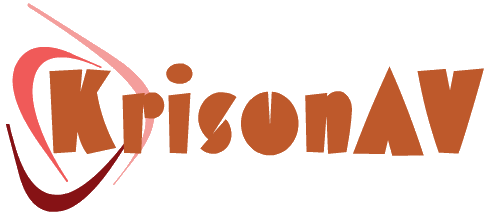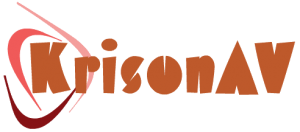 KrisonAV Logo
Want to quickly see how the open-source software KrisonAV works? You'll find a free and updated demo installation of KrisonAV here.
Before using this demo please notice:
Option 1: Shared and self resetting KrisonAV demo
There is a public demo installation of KrisonAV which is shared with others and resets itself hourly. You can access it by visiting the following link:
Option 2: Request your own KrisonAV demo installation
You can request a own demo instance with a lifetime of 24 hours. This is ideal if you don't want to have your settings overwritten by other users of this website. Just use the following form and receive a link to your free custom instance within seconds:
About KrisonAV
KrisonAV CMS is a free open source content management system developed using PHP as a programming language and a MySQL database, based on Codecharge Studio. This makes it perfect for building powerful and secure websites. Some examples of features you can expect to find in a KrisonAV demo site are built-in fully customizable blocks, flexform configuration, permissions control, a WYSIWYG editor and automatic caching. You can also customize the appearance of your KrisonAV demo using the Artisteer based templates available. If you want to create your own KrisonAV CMS demo you can use the link below to download the software and go through the installation process. The latest version available for download is 5.1.1 and was released on November 1, 2011.
Key Facts
Screenshots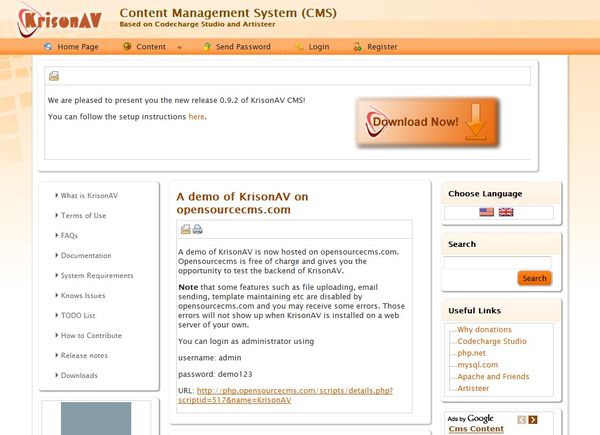 KrisonAV CMS Demo Site