Free LampCMS demo installation

LampCMS Logo
Want to quickly see how the open-source software LampCMS works? You'll find a free and updated demo installation of LampCMS here.
Before using this demo please notice:
We are currently updating the LampCMS demo. Please check back shortly. There will be a new version up soon.
About LampCMS
LampCMS is a free open source questions and answers software built using PHP as a programming language that uses a MongoDB database to improve performance and scalability. Its main feature is that it offers deep integration with some of the most popular social media platforms APIs like Facebook, Twitter, Google, LinkedIN, Tumblr and Blogger. Other examples of features include a tagging system and support for categories and unlimited subcategories. The team of developers working on improving its features and maintaining it, describe it as a crossover between StackOverflow and Quora that also brings to the table some features normally found in forum softwares like Sticky Threads and Dot Folders.
If you want to get a complete review of LampCMS you can download the archive using the link below and create your own LampCMS demo. For a successful installation you will need at least PHP 5.3, although version 5.3.3 or later is recommended and at least a 64-bit machine because MongoDB uses more disk space than other databases. Before creating your LampCMS demo make sure you read all requirements and follow the installation steps. The latest version available for download is 0.2.45 and was released on July 6, 2013. The screenshots below will give you a preview of how LampCMS admin demo looks like and how you can use its features.
Key Facts
Screenshots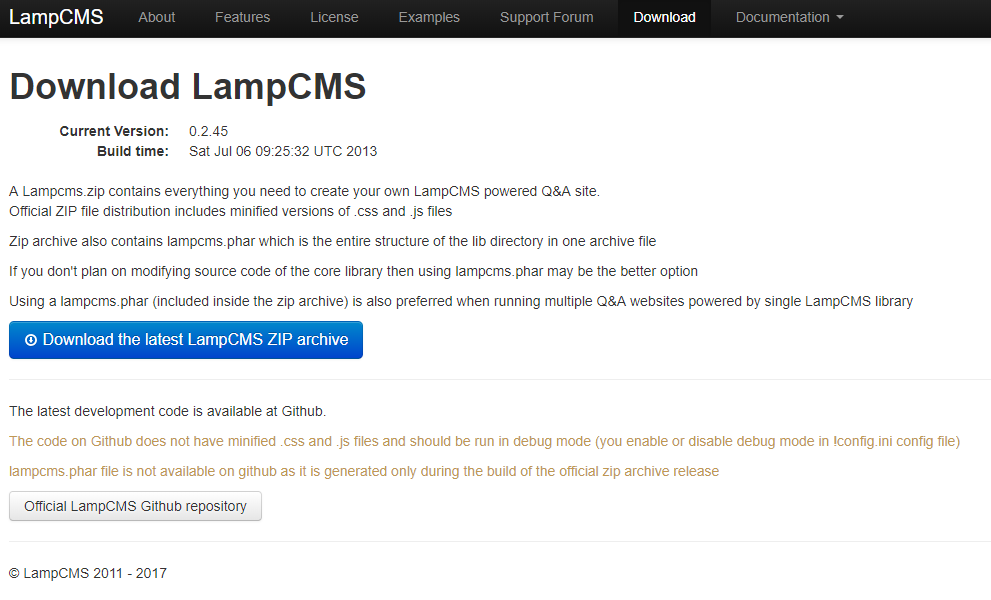 LampCMS download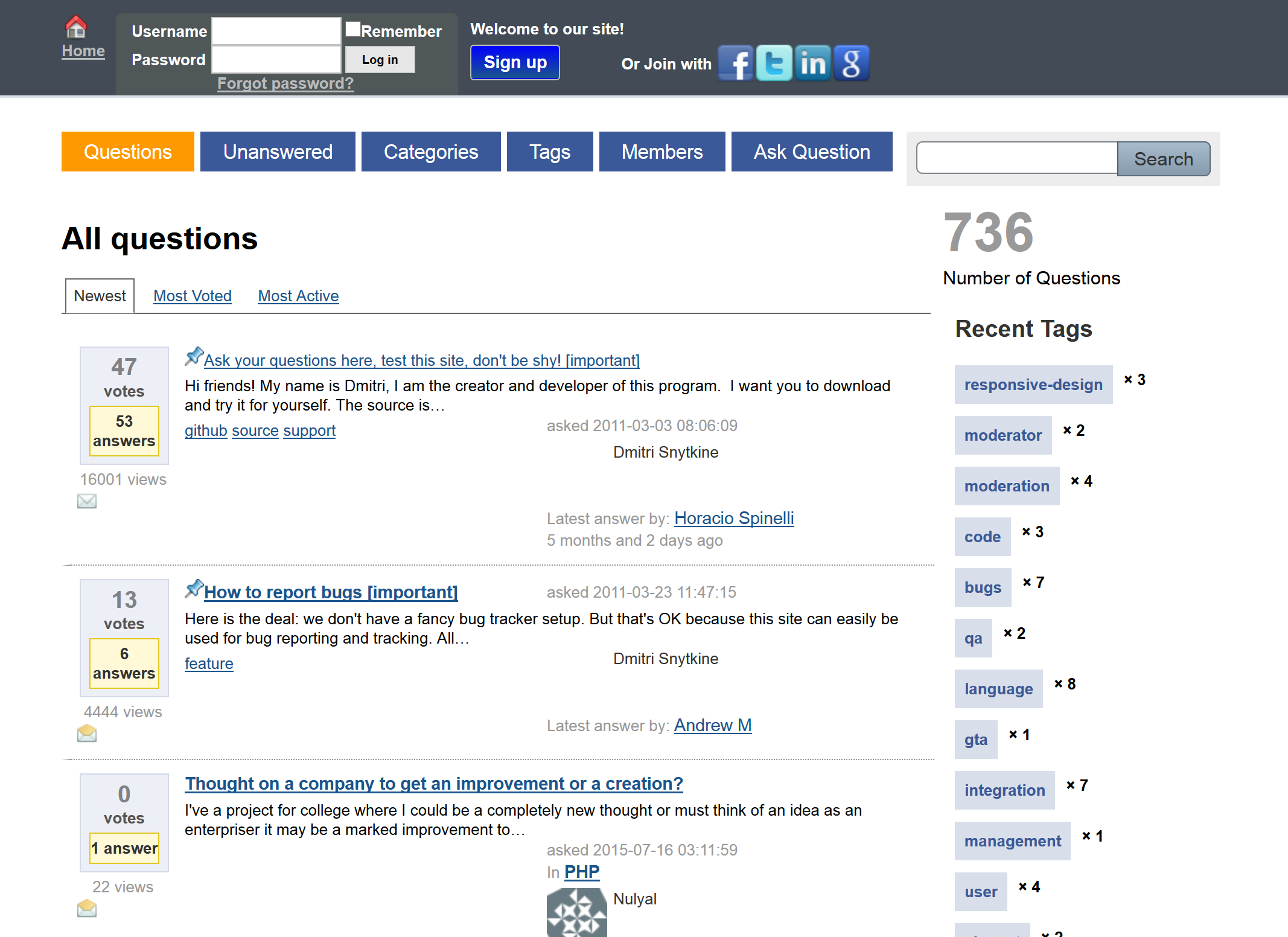 LampCMS Admin Demo