Free LifeType demo installation

LifeType Logo
Want to quickly see how the open-source software LifeType works? You'll find a free and updated demo installation of LifeType here.
Before using this demo please notice:
Option 1: Shared and self resetting LifeType demo
There is a public demo installation of LifeType which is shared with others and resets itself hourly. You can access it by visiting the following link:
Option 2: Request your own LifeType demo installation
You can request a own demo instance with a lifetime of 24 hours. This is ideal if you don't want to have your settings overwritten by other users of this website. Just use the following form and receive a link to your free custom instance within seconds:
About LifeType
LifeType is a free open source blogging platform that uses PHP as a programming language and an SQL based environment to store information. A single installation allows you to use it for multiple blogs and users. Some examples of features include a WYSIWYG editor, media management, built-in spam filter and support for trackback blogs. Its features can also be extended by installing new plugins for managing comments or editing templates, or choosing one of the current eighty available for the current release. You can change the design of your online demo by choosing one of the themes available, or creating your own themes if you have the skills to do so.
If you want to get a preview of this blogging platform you can click on the links above and see how a LifeType demo looks like. The admin demo will walk you through the features and show you how you can create your own weblog. You can also set up your own LifeType demo by downloading the files using the link below. The installation is fairly simple, as the installation wizard will take through all the steps. The current version available for download is 1.2.12 and was released on July 25. 2013. The screenshots below will give you a preview of how a demo site looks like and how you can customize it using themes. In terms of performance, LifeType offers template caching, data object caching and code refactoring to be able to support even large communities.
Key Facts
Screenshots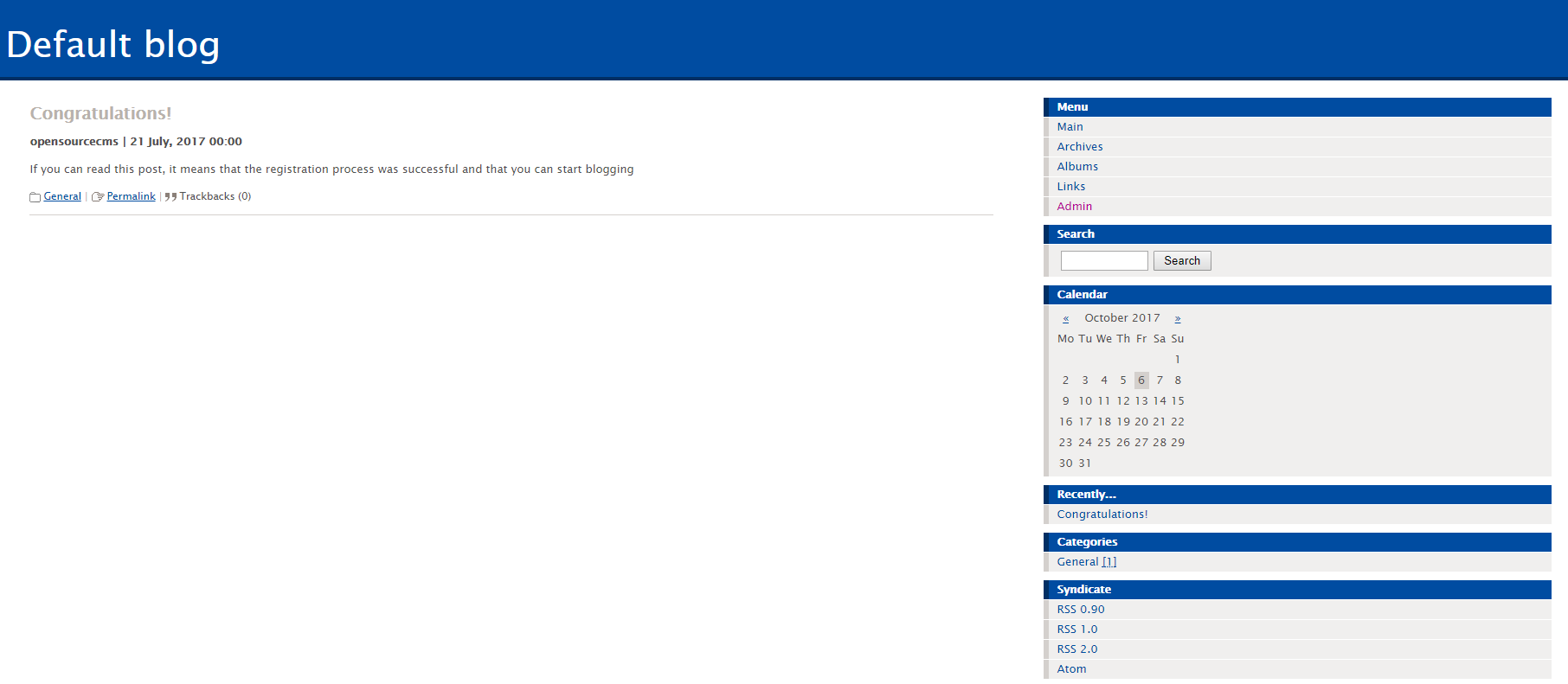 LifeType blog demo
LifeType download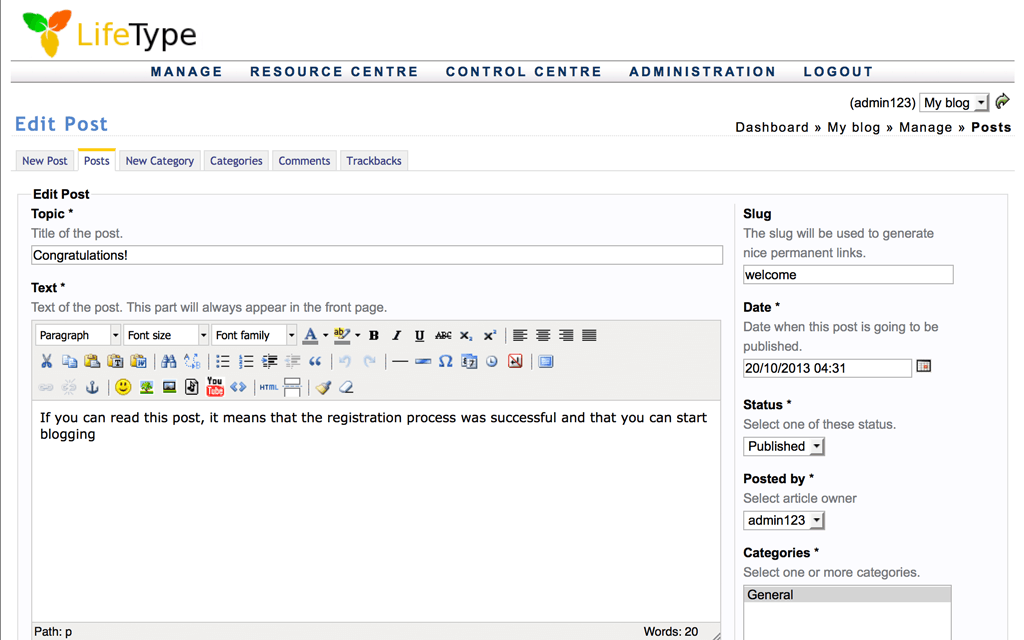 LifeType Admin Demo