Free LoudBlog demo installation

LoudBlog Logo
Want to quickly see how the open-source software LoudBlog works? You'll find a free and updated demo installation of LoudBlog here.
Before using this demo please notice:
We are currently updating the LoudBlog demo. Please check back shortly. There will be a new version up soon.
About LoudBlog
LoudBlog CMS is a free content management system developed in PHP, specially created for musicians who want to publish media content on the web. What makes LoudBlog CMS stand out from the rest is the fact that it automatically generates a skinnable website with an RSS feed for podcasting. If you want to create your own LoudBlog CMS demo you can download it using the link below and go through the installation process. The features you will find in a LoudBlog demo site are meta information for your media files, ability to upload multiple files via FTP and scheduled publishing. You can also customize the appearance of your LoudBlog CMS demo by creating your own templates using the XHTML-conform LoudBlog-tags or extend your demo site's functionality through plugins. The latest version available for download is 0.8.0a and was released in January 17, 2008.
Key Facts
Screenshots

LoudBlog download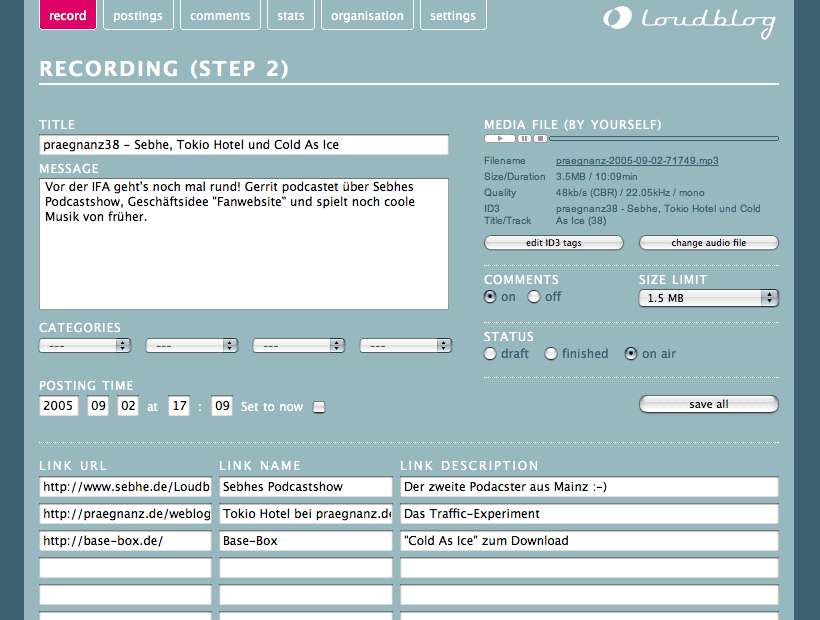 LoudBlog CMS Options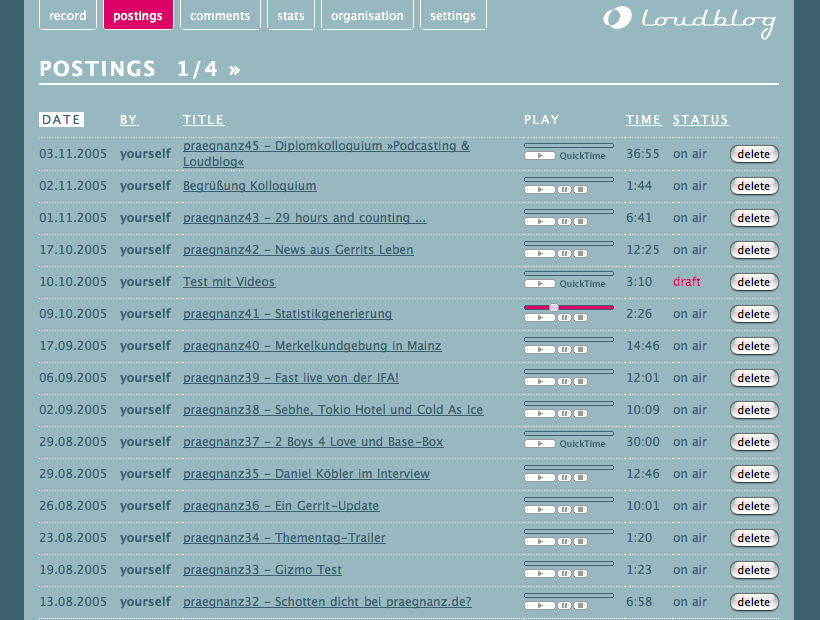 LoudBlog CMS Features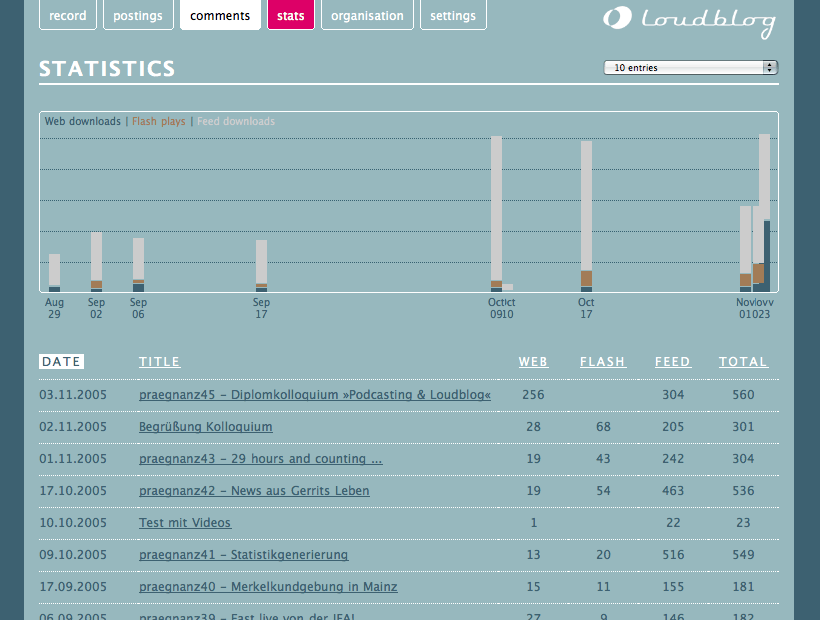 LoudBlog CMS Demo Site