Free Mambo demo installation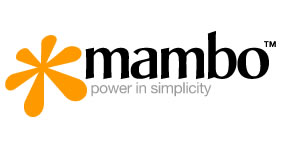 Mambo Logo
Want to quickly see how the open-source software Mambo works? You'll find a free and updated demo installation of Mambo here.
Before using this demo please notice:
Option 1: Shared and self resetting Mambo demo
There is a public demo installation of Mambo which is shared with others and resets itself hourly. You can access it by visiting the following link:
Option 2: Request your own Mambo demo installation
You can request a own demo instance with a lifetime of 24 hours. This is ideal if you don't want to have your settings overwritten by other users of this website. Just use the following form and receive a link to your free custom instance within seconds:
About Mambo
Mambo CMS was a free open source content management system developed in PHP and JavaScript, and using MySQL as a database to store information. It was first registered on SourceForge on April 18, 2001 and gained a lot of popularity through the years, mainly thanks to its easy to use interface. Mambo CMS is no longer being developed and maintained and the last version available for download was 4.6.5 which was released on June 26, 2008. Although Mambo CMS is no longer active, it was the cornerstone of one of the most popular content management system today, Joomla!.
If you want to get a review of the Joomla! predecessor you can download the archive using the link below and set up your own Mambo demo. The screenshots below will give you a preview of how the admin demo used to look, and if you are familiar with Joomla you will most likely see the resemblance. Some examples of features that Mambo offered were the ability to change the appearance of your online demo through themes and advanced templating techniques, page caching to improve performance and a fairly robust API. It also offered other useful built in components like blogs, forums, polls, calendars and language internationalization. As a proof to its creativity and usefulness as a content management system, during its lifespan Mambo CMS won many awards. However, by the time of its last release, all of the developers had left for forks of the project, mainly Joomla and MiaCMS.
Key Facts
| | |
| --- | --- |
| CMS name | Mambo |
| User rating | |
| CMS Categories | CMS / Portals |
| Current version (stable) | 4.6.5 |
| Latest release date (stable) | 06/26/2008 |
| First release date | 04/18/2001 |
| License | GNU General Public License |
| Supported languages | English, German |
| CMS Demo available | (see above) |
| Admin Demo available | (see above) |
| Helpful Links | |
Screenshots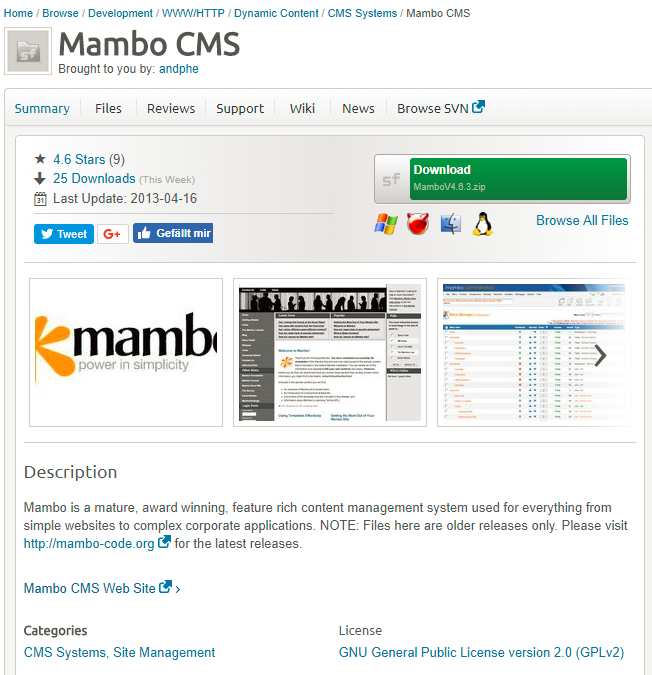 Mambo download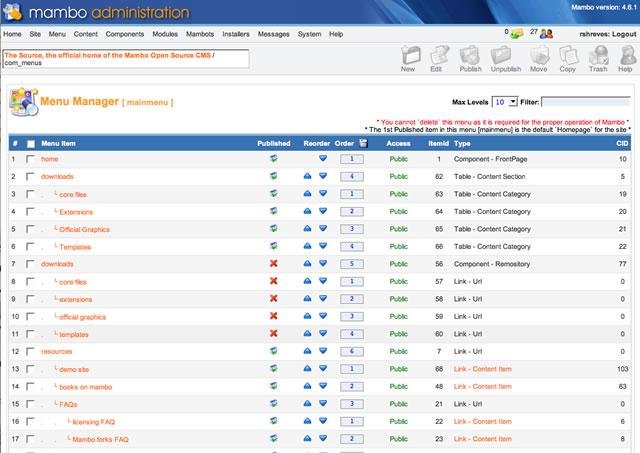 Mambo administration menu managing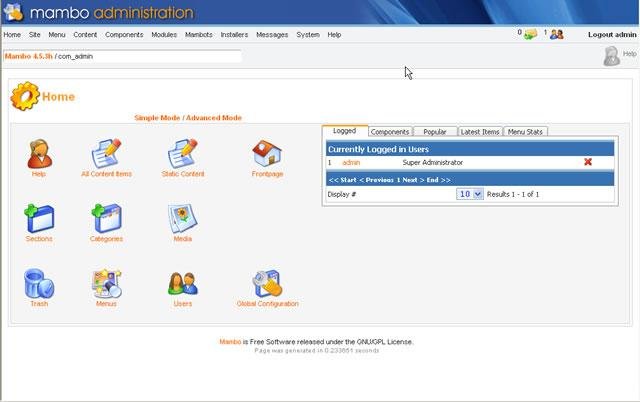 Mambo CMS Admin Demo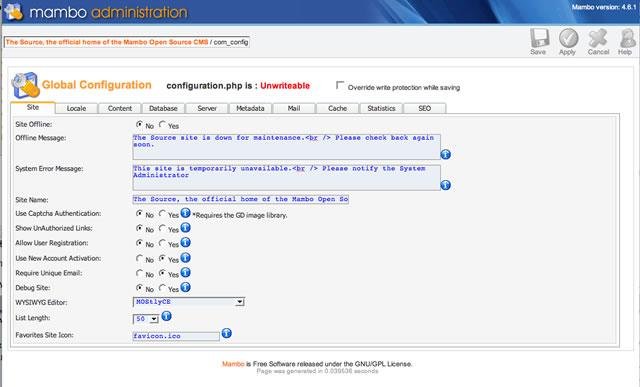 Mambo CMS Admin Features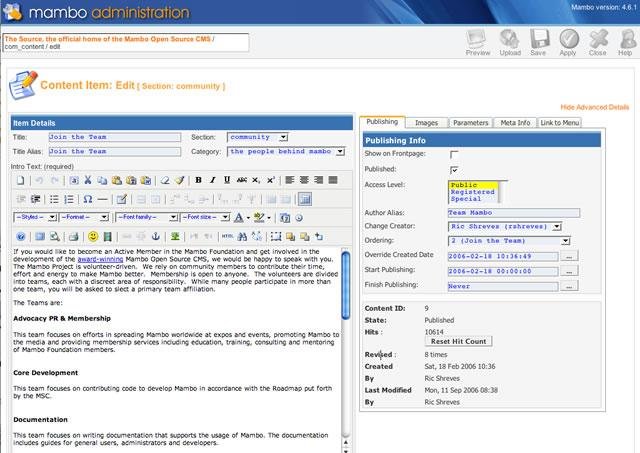 Mambo CMS Admin Features - Content Editor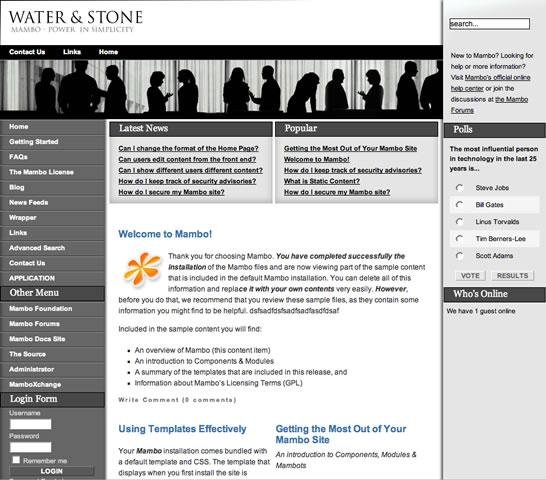 Mambo CMS Theme Example