Free MemHT demo installation

MemHT Logo
Want to quickly see how the open-source software MemHT works? You'll find a free and updated demo installation of MemHT here.
Before using this demo please notice:
We are currently updating the MemHT demo. Please check back shortly. There will be a new version up soon.
About MemHT
MemHT CMS is a free open source content management system and blog developed using PHP as a programming language, a MySQL database to store information and JavaScript. It was first registered on SourceForge on December 5, 2005 and since then has been constantly evolving and improving its features. The latest version available for download is 5.0.1.0 and was released on December 28, 2014. If you want to get a complete review of this content management system and see what it can do you can download the archive using the link below and create your own MemHT demo. The admin demo will show you that it features a simple content management editor, SEO friendly URLs and role based access control for users. However, it has a flexible MVC architecture which means you can extend its features to fit your needs as long as you have the required skills.
You can also see how a MemHT demo looks like on their official website. This will walk you through the components it has built in, like blogs, downloads, forums, RSS feed, file manager, gallery and more. Any demo site can be customized through its dynamic template engine and using different themes. You can also create your own themes thanks to the separation of style from code and content. The screenshots below will give you a preview of how the admin demo looks like. If you decide to create your own MemHT demo you should know that the minimum server requirements are PHP 5.2.0, MySQLi or MySQL 4.1 and pay attention to writing permissions on specific folders.
Key Facts
Screenshots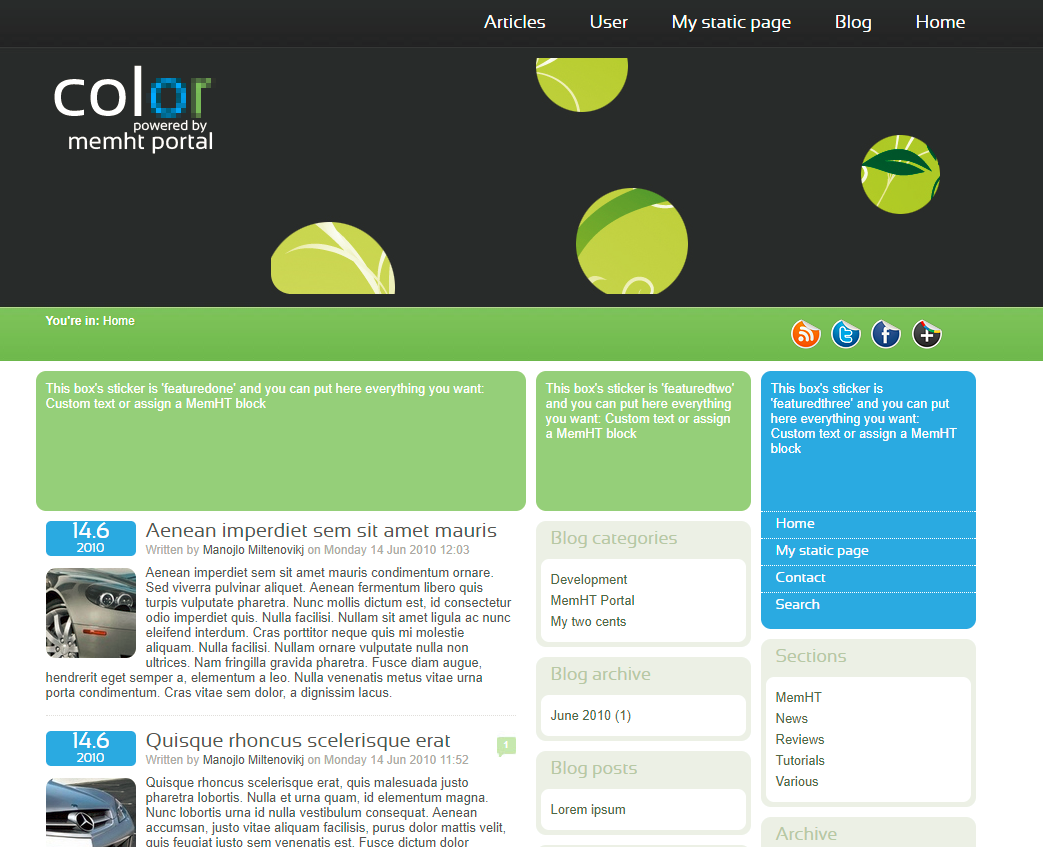 MemHT demo frontend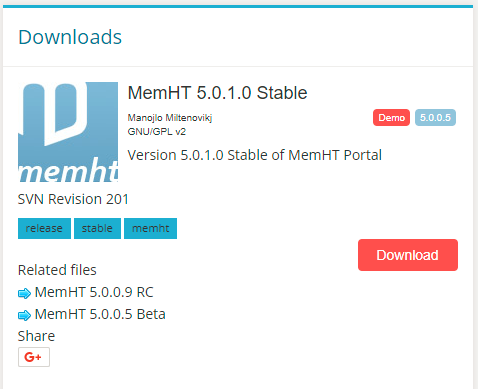 MemHT download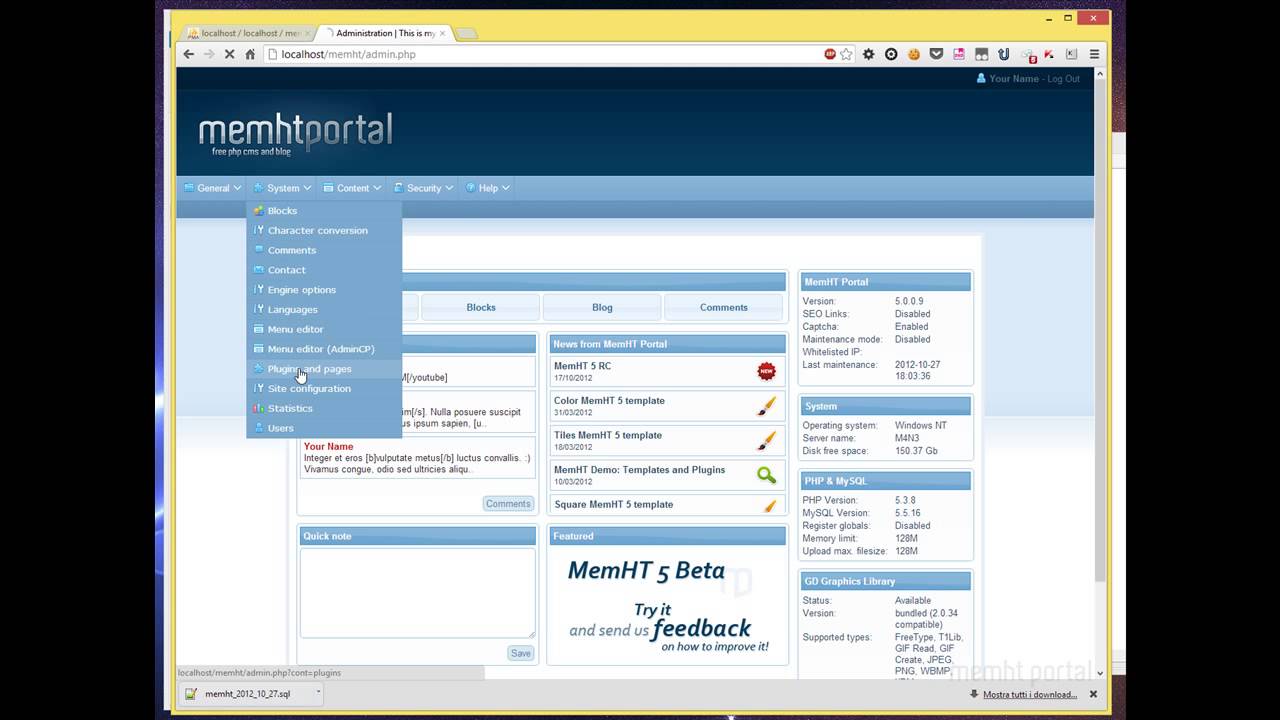 MemHT Admin Demo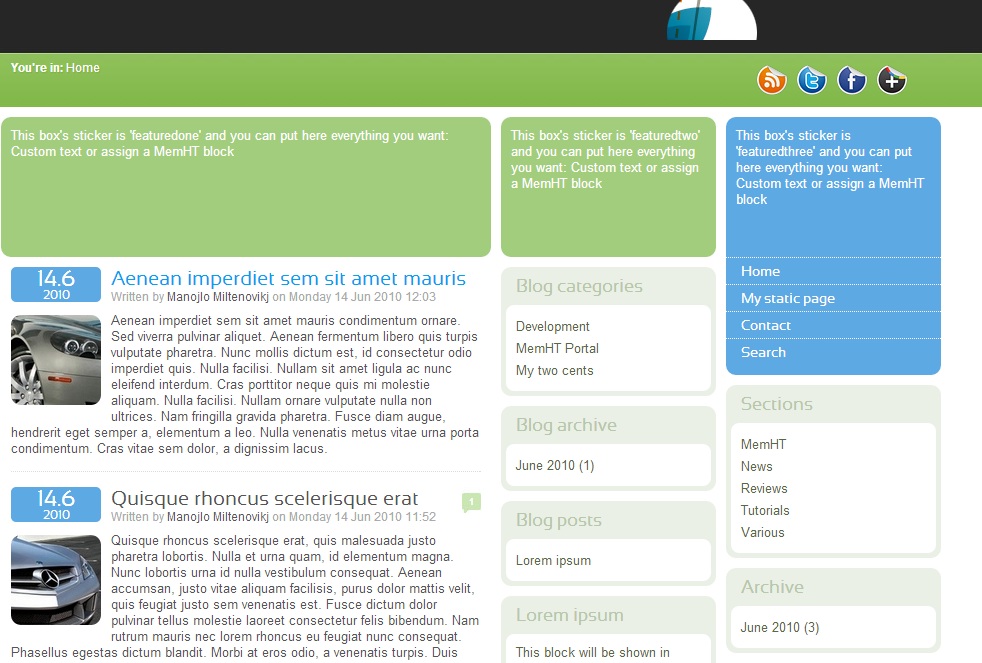 MemHT Theme Example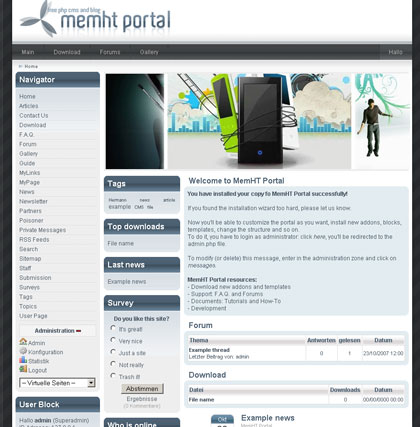 MemHT Theme Preview