Free miniBB demo installation

miniBB Logo
Want to quickly see how the open-source software miniBB works? You'll find a free and updated demo installation of miniBB here.
Before using this demo please notice:
We are currently updating the miniBB demo. Please check back shortly. There will be a new version up soon.
About miniBB
miniBB (an abbreviation of "minimalist bulletin board") is a flat-type (not threaded) free web forum and discussion software, open source PHP bulletin board, written in PHP and using mySQL or another PHP-compatible database as data backend. But it's not from "yet one more bulletin board" series. First of all, it's a content-oriented board, not a features-fullfilled script. We are not planning to include every possible feature that bulletin board may have, and we find it as a positive moment. While a lot of identical forum software comes up around, we have our strong critical position of how our bulletin board must look like, and we are glad many users are supporting this position. That's why we are paying more attention on really important things that most people need, but not on custom things needed by few people.
Key Facts
Screenshots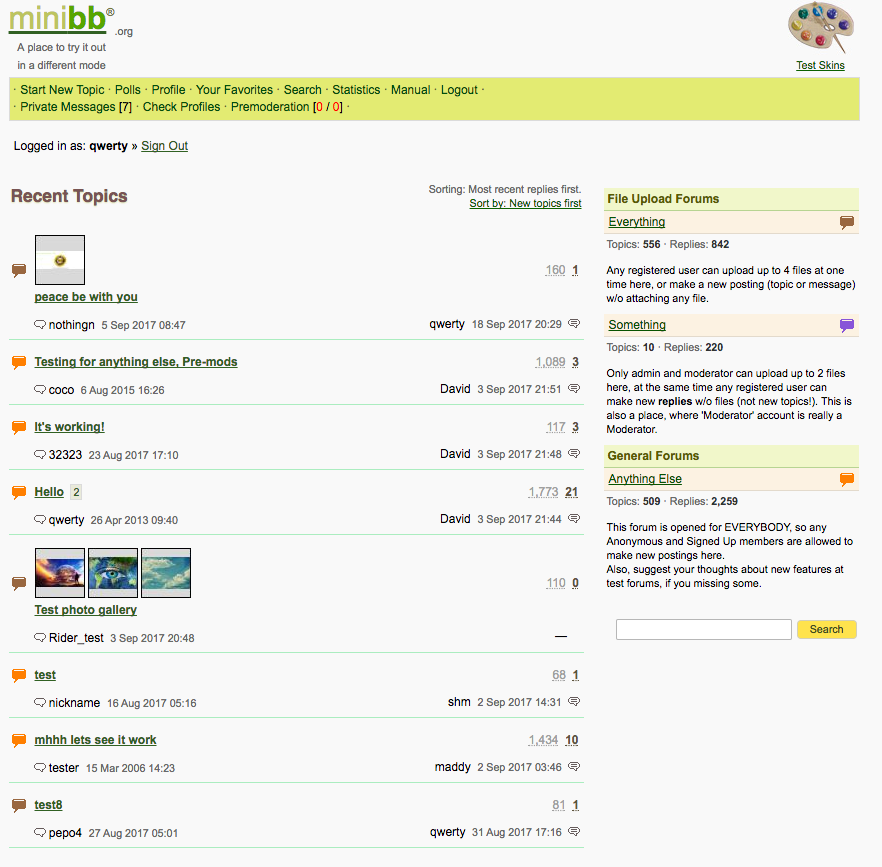 miniBB preview 1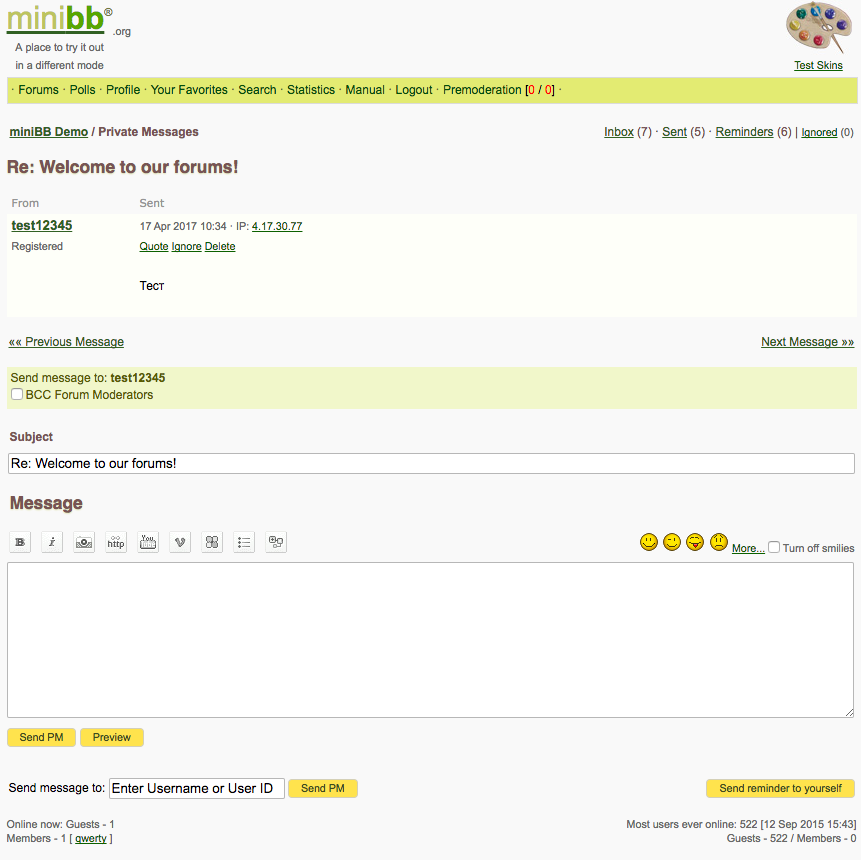 miniBB preview 2