Free miniBB demo installation

miniBB Logo
Want to quickly see how the open-source software miniBB works? You'll find a free and updated demo installation of miniBB here.
Before using this demo please notice:
We are currently updating the miniBB demo. Please check back shortly. There will be a new version up soon.
About miniBB
miniBB is a free open source forum software written in PHP. The abbreviation stands for "minimalist bulletin board" and focuses on delivering an easy to use, lite and fast forum experience. It was created to fully integrate within any website that wants to build a simple and stable community. Its themes are customizable, so you can customize it to look like your website and you can also synchronize its data with the one from your existing membership system. Some examples of core features include protected member passwords, unlimited number of accounts and profile editing, who's online and unlimited number of messages and topics. These features can be extended through the use of free or paid add-ons, depending on the experience you want to offer to your community of users.
If you're interested in getting a full review of this forum software you can find a miniBB demo at their official website. You can also download the software and set up your own miniBB demo. This will allows you to customize the online demo and get a better sense of its features. The screenshots below will give you a preview of how the admin demo looks like. Before setting up your own miniBB demo you should know that miniBB is not a standalone application, so you will need a web server that runs one the latest versions of PHP. If you're planning on using modules like CAPTCHA or Image Galleries, then you will also need the GD Graphics library compiled with PHP. miniBB also uses MySQL commands wo you will need any version from 3.x to 5.x. The latest version available for download is 3.4.2.
Key Facts
Screenshots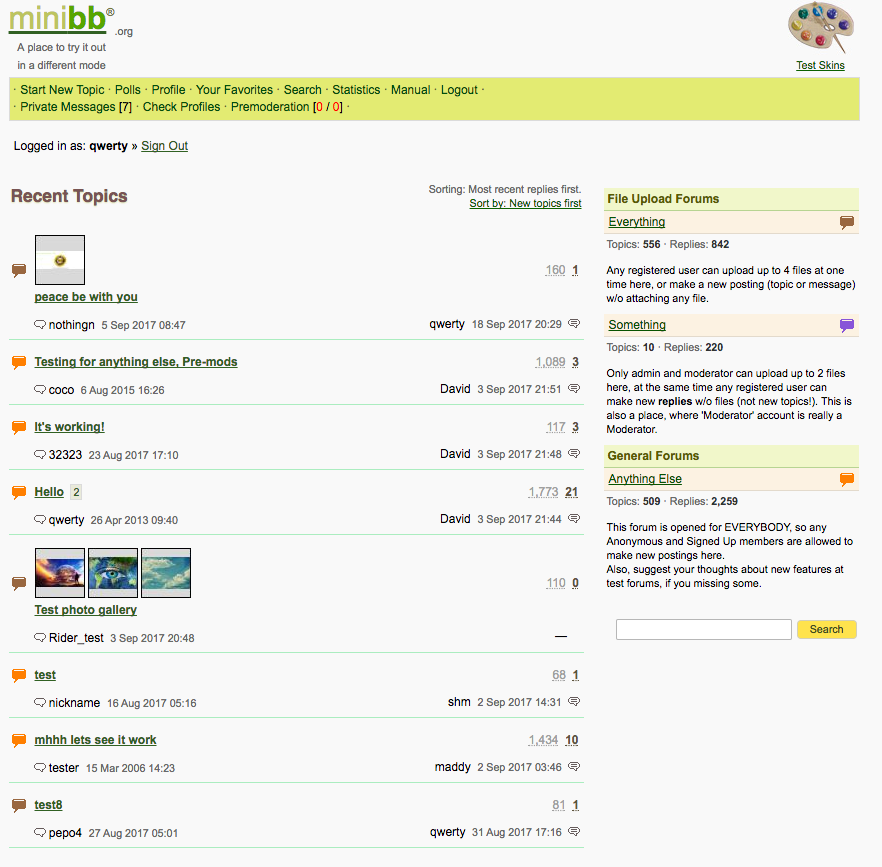 miniBB preview 1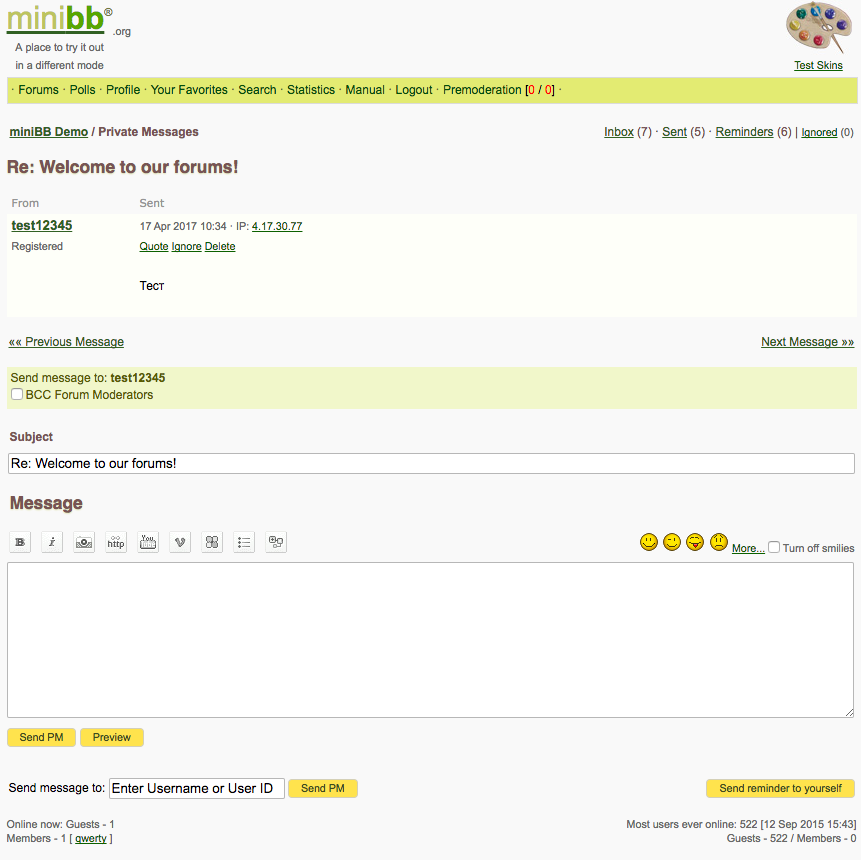 miniBB preview 2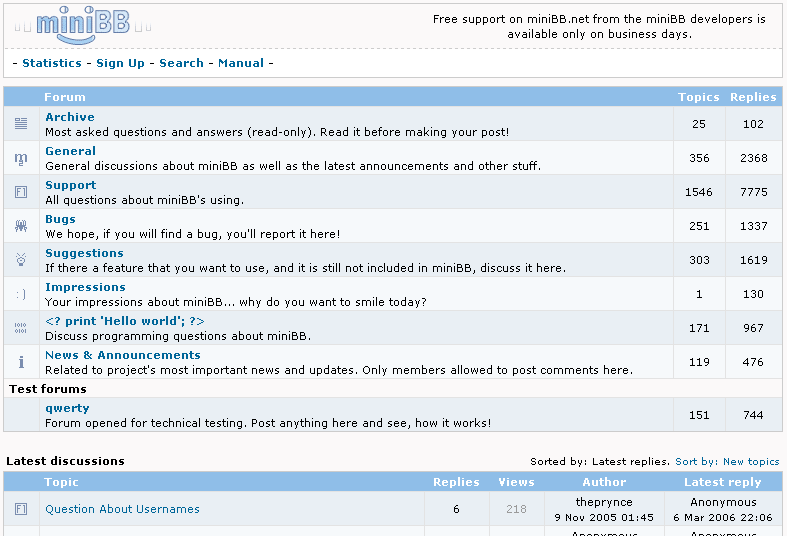 miniBB Forum preview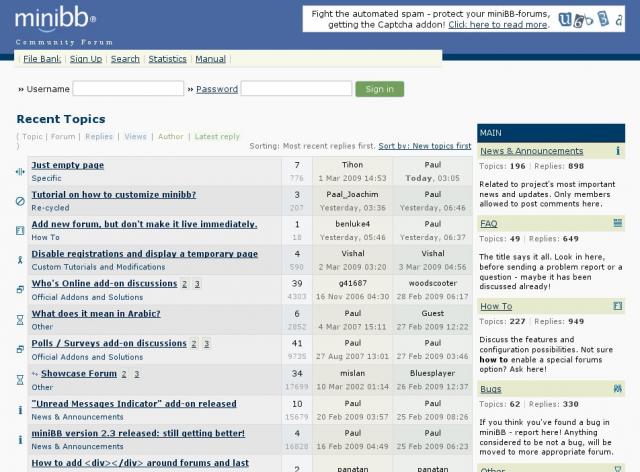 miniBB Topics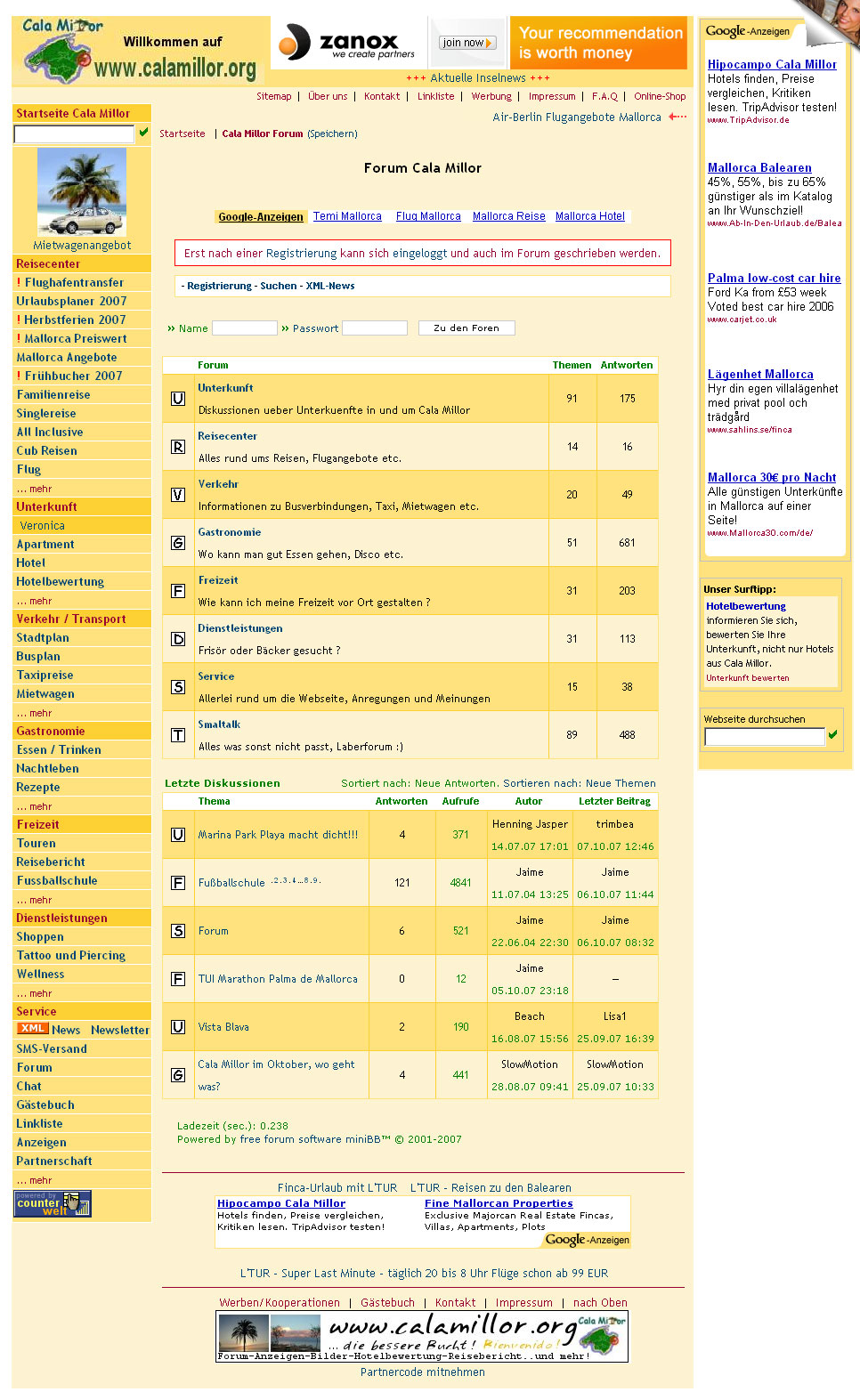 miniBB Theme Integration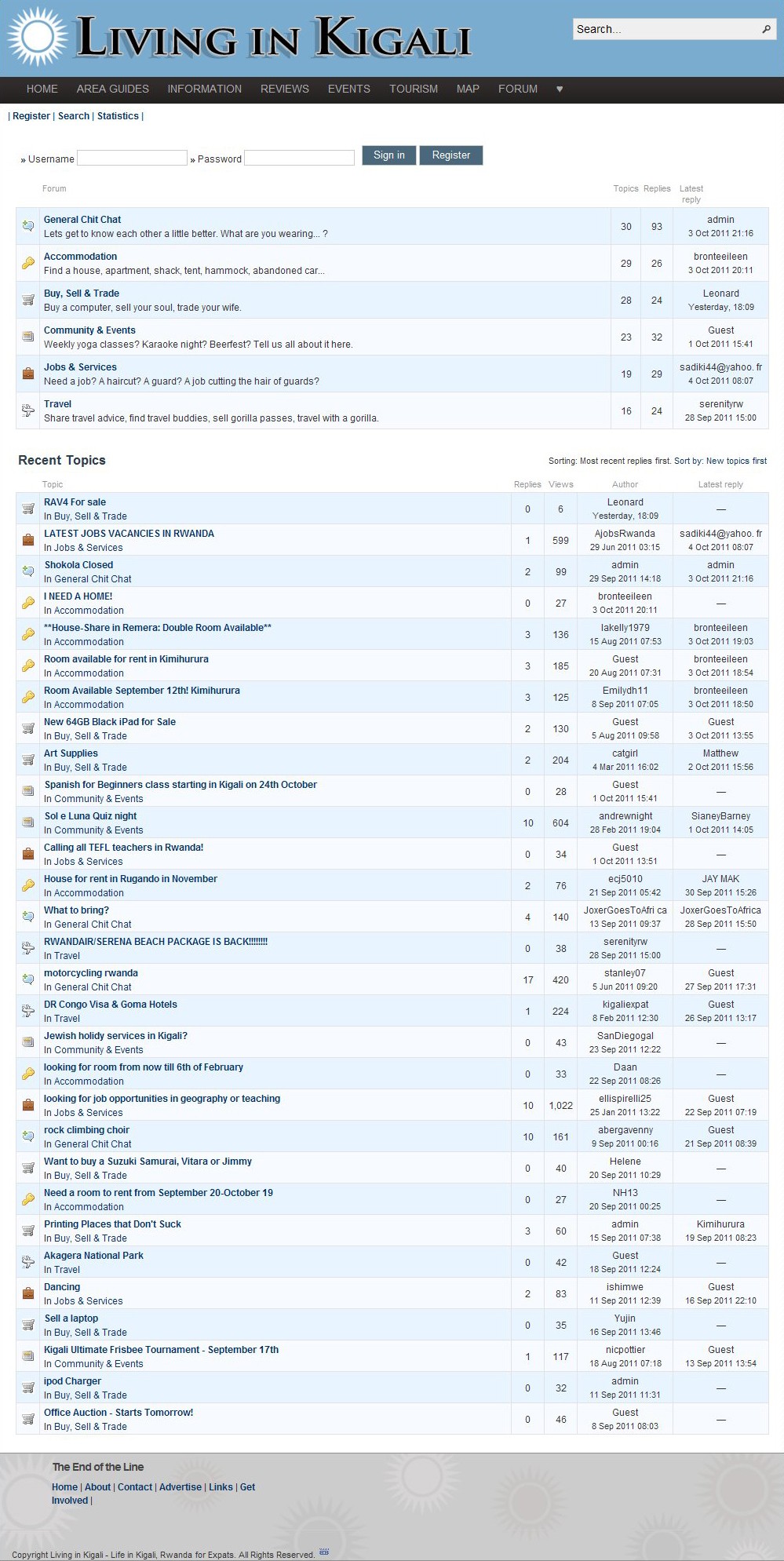 miniBB Theme Integration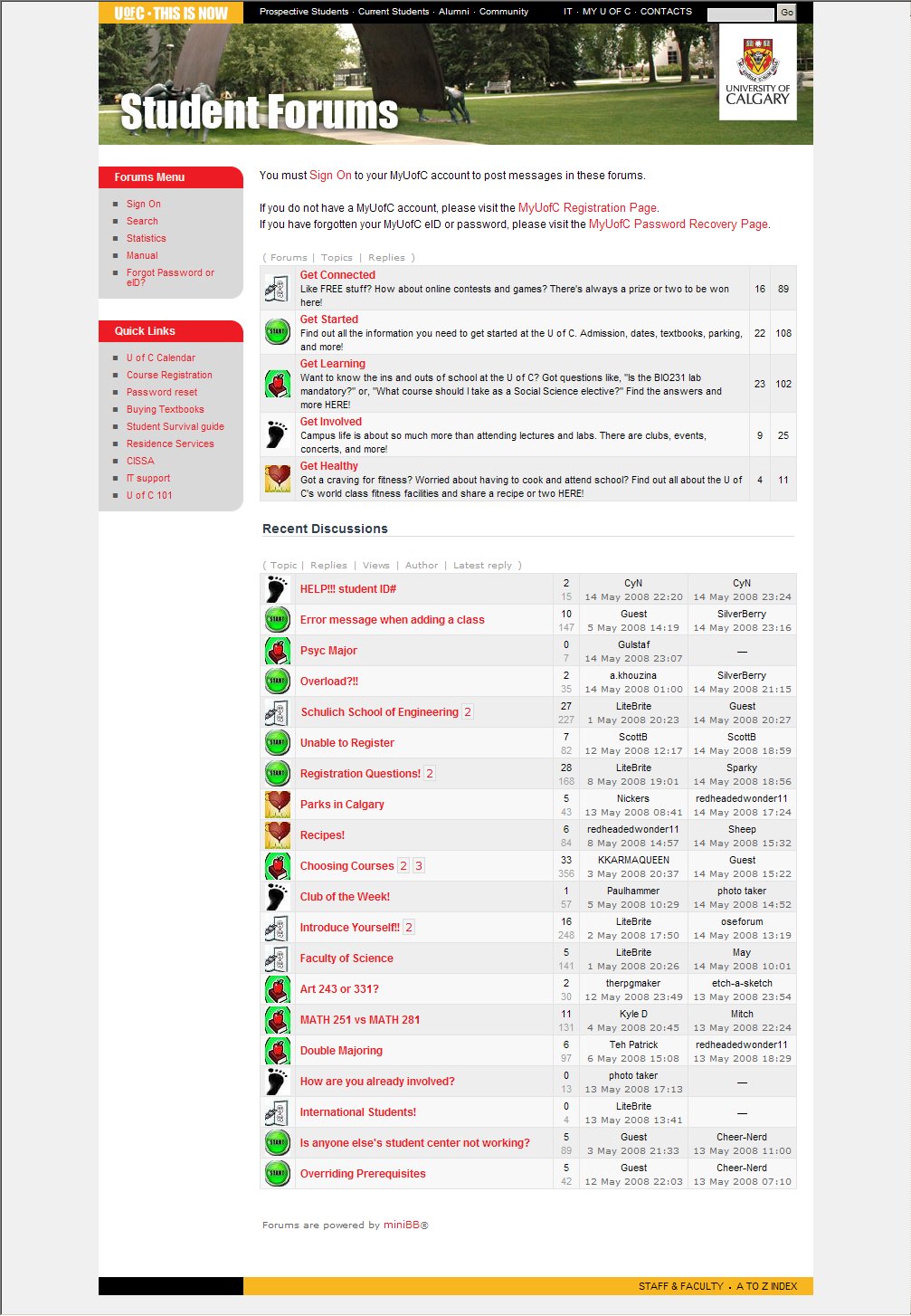 miniBB Theme Integration