Free Moodle demo installation

Moodle Logo
Want to quickly see how the open-source software Moodle works? You'll find a free and updated demo installation of Moodle here.
Before using this demo please notice:
Option 1: Shared and self resetting Moodle demo
There is a public demo installation of Moodle which is shared with others and resets itself hourly. You can access it by visiting the following link:
Option 2: Request your own Moodle demo installation
You can request a own demo instance with a lifetime of 24 hours. This is ideal if you don't want to have your settings overwritten by other users of this website. Just use the following form and receive a link to your free custom instance within seconds:
About Moodle
Moodle is a free open source learning management system developed using PHP as a programming language. The acronym stands for modular object-oriented dynamic learning environment and is used to create websites with online courses. Moodle was first created by Martin Dougiamas who wanted to help educators and instructors create online courses and interact with their students. The first version was released on August 20, 2002 and since then Moodle features have been constantly evolving. As a learning management system, Moodle can be used in many types of environments, but not limited to education, training and personal development, but also as a corporate knowledge base.
Moodle LMS is supported by a global community of developers who are actively working on improving Moodle features that power learning environment worldwide. You can try our Moodle demo by clicking on the links above. After you login the admin demo will give you a better understanding of Moodle features and functionality available. The screenshots below will give you a preview of how an admin demo looks like, but also what options an online demo has, depending on the type of user: teacher or student.
Moodle is free to download and you can use the link below to get the learning management system and set up your own Moodle demo site. Before moving on to the installation process make sure you meet all server requirements. If you are installing Moodle in a Windows server, note that from php5.5 onwards, you will also need to have the Visual C++ Redistributable for Visual Studio 2012 installed. Starting with Moodle version 3.0 you will need at least PHP 7.0 and it is recommended the latest version of one of the following database systems: MySQL, MariaDB, PostgreSQL, Microsoft SQL Server or Oracle Database.
After the installation of your Moodle demo is complete you can move on to customizing your online demo. You can change the look and functionality of your Moodle demo site or of a single individual course by installing Moodle themes. There are a number of Moodle themes available from third party developers, or you can create your own themes if you have the required skills. You can also expand Moodle features by installing one of the hundreds plugins available. Each plugin is maintained in the Moodle plugins directory. Depending on the Moodle theme you are using, you can also use Moodle on your mobile device. What's more, a Moodle mobile app is also available for all three major operating systems: iOS, Android and Windows.
Some examples of Moodle features include a personalized dashboard for each type of user and a modern and easy to use interface. There are also a number of collaborative tools and activities available like forums, wikis or glossaries meant to enhance the learning experience. Other innovative features include a calendar that helps you keep track of course deadlines or group meeting and a Gradebook.
Moodle is one of the most popular virtual learning platform and is translated into over 100 different languages. In 2013 it was the second largest provider of elearning systems in the higher education market in the US, but dropped on the third place by 2017 due to the increased adoption of Instructure's Canvas platform. Moodle installations are being used by the Open University in the UK to provide over 200.000 users with online courses and by the UK Civil Service Learning platform that services half a million employees.
The latest stable version available for download is 3.4.2 and was released on March 19, 2018 under the GPLv3 license. You can also browse the plugins directory for extra activities, block and Moodle themes or download the mobile app.
Key Facts
Screenshots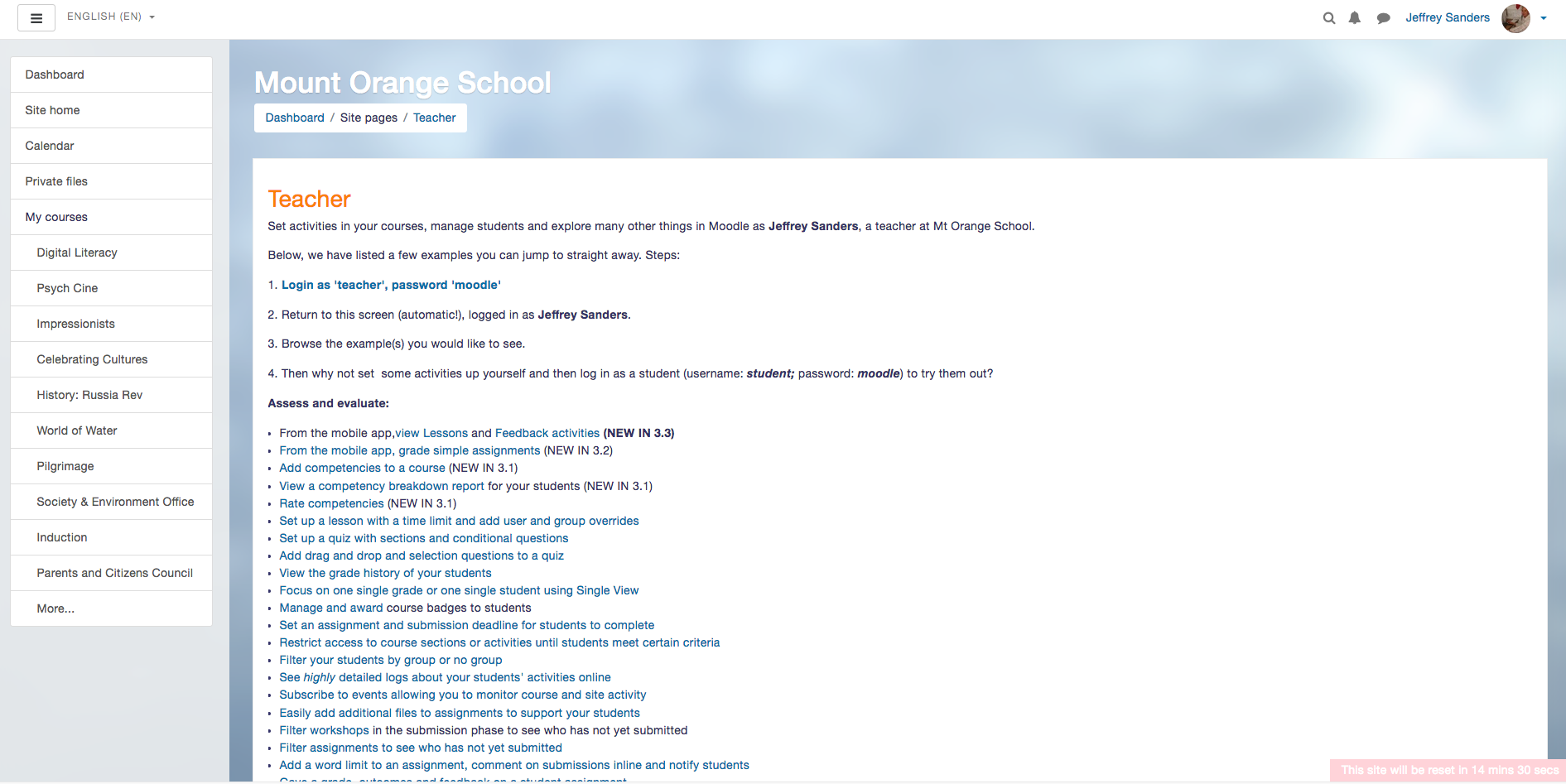 Moodle teacher dashboard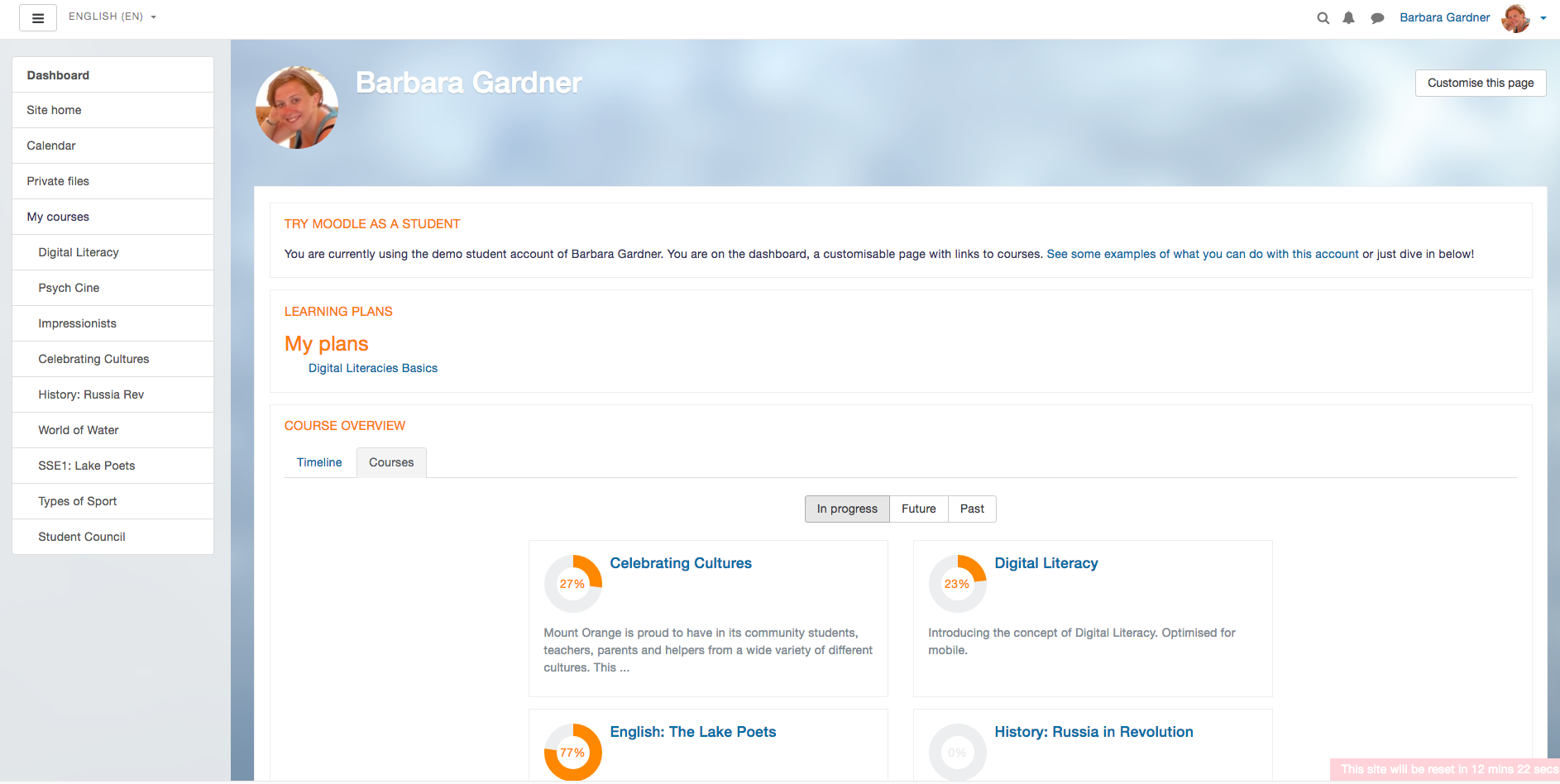 Moodle student dashboard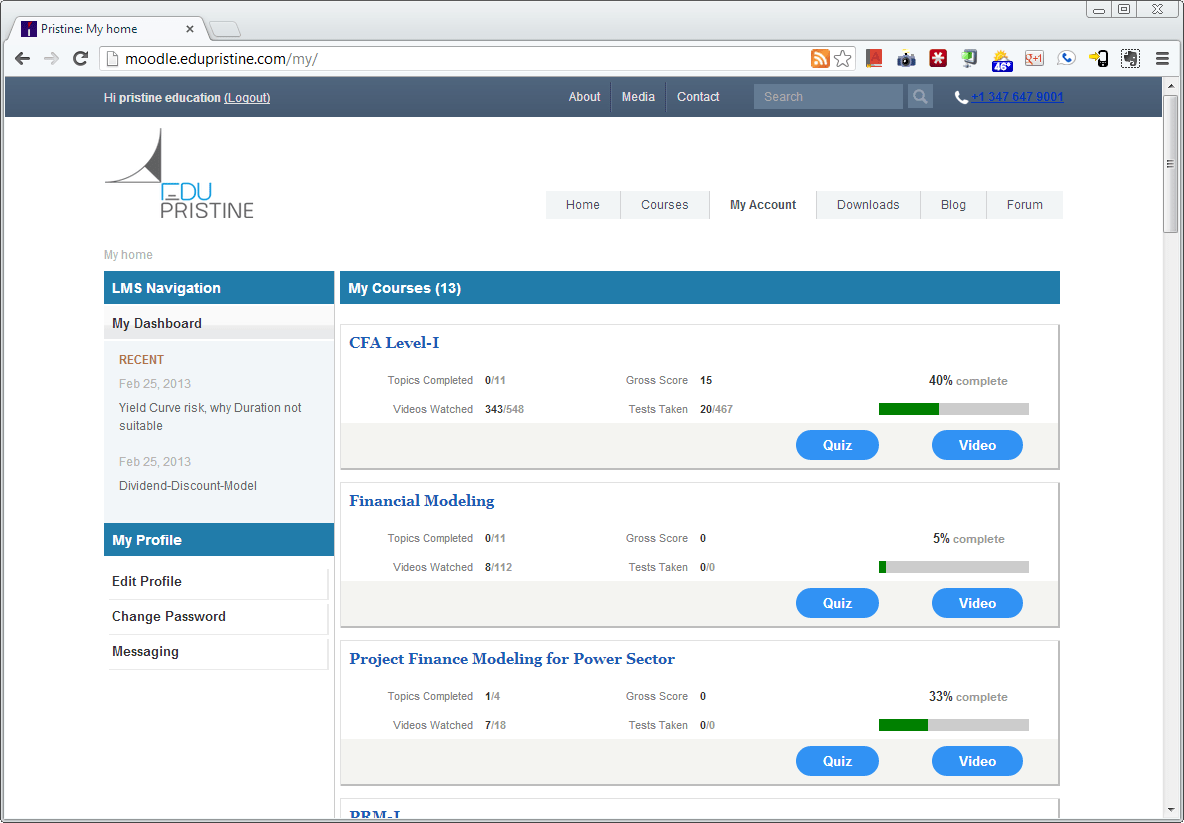 Moodle Dashboard Theme Example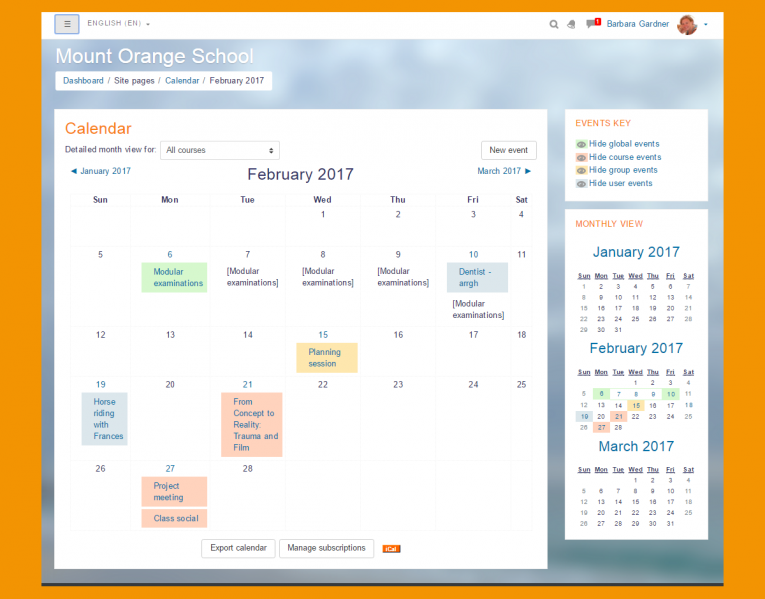 Moodle Features - Calendar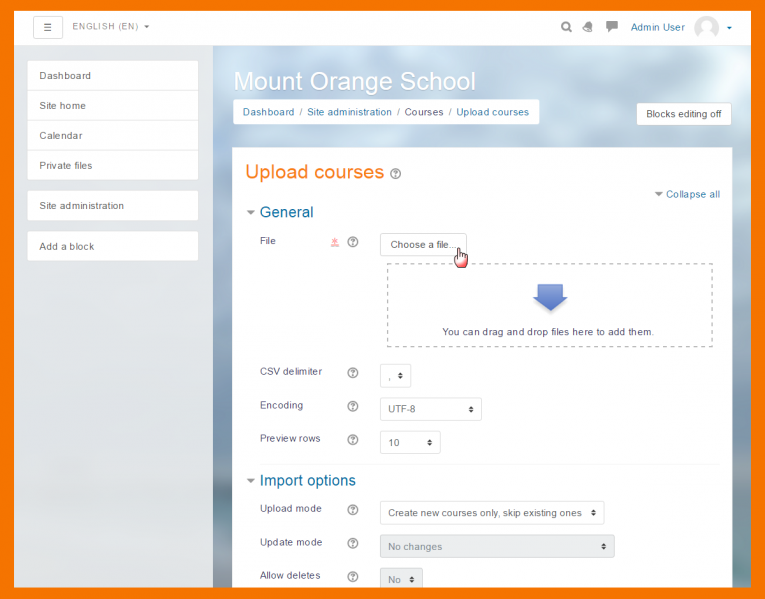 Moodle Features - Add New Course
Moodle Features - Reports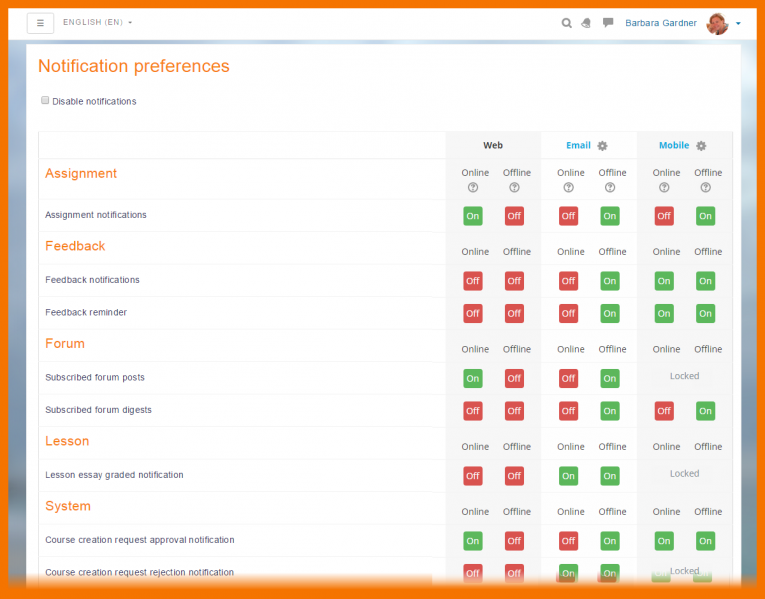 Moodle Features - Notifications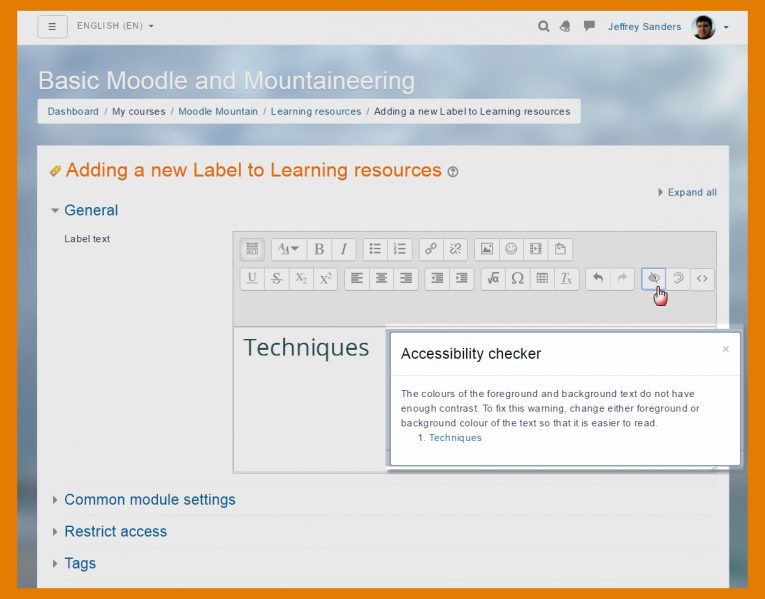 Moodle Features - Editor