Free MyBB demo installation


MyBB Logo
Want to quickly see how the open-source software MyBB works? You'll find a free and updated demo installation of MyBB here.
Before using this demo please notice:
Option 1: Shared and self resetting MyBB demo
There is a public demo installation of MyBB which is shared with others and resets itself hourly. You can access it by visiting the following link:
Option 2: Request a own MyBB demo installation
You can request a own demo instance with a lifetime of 24 hours. This is ideal if you want you don't want to have your settings overwritten by other users of this website. Just use the following form and receive a link to your free custom instance within seconds:
About MyBB
MyBB is a powerful, efficient and free forum package developed in PHP and MySQL. MyBB has been designed with the end users in mind, you and your subscribers. Full control over your discussion system is presented right at the tip of your fingers, from multiple styles and themes to the ultimate customization of your forums using the template system.
Key Facts
Screenshots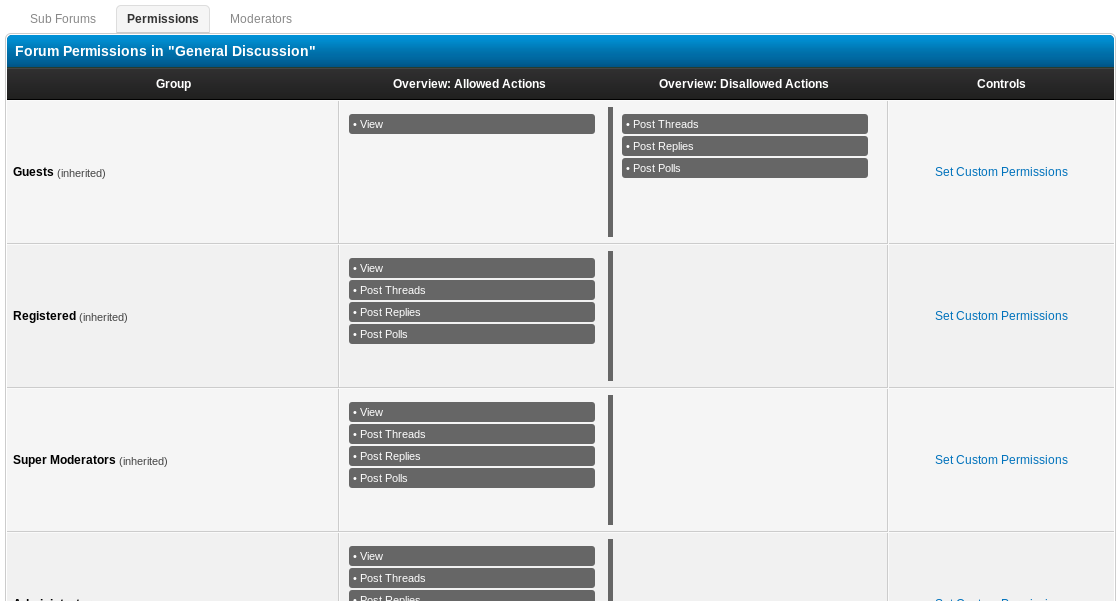 MyBB preview 1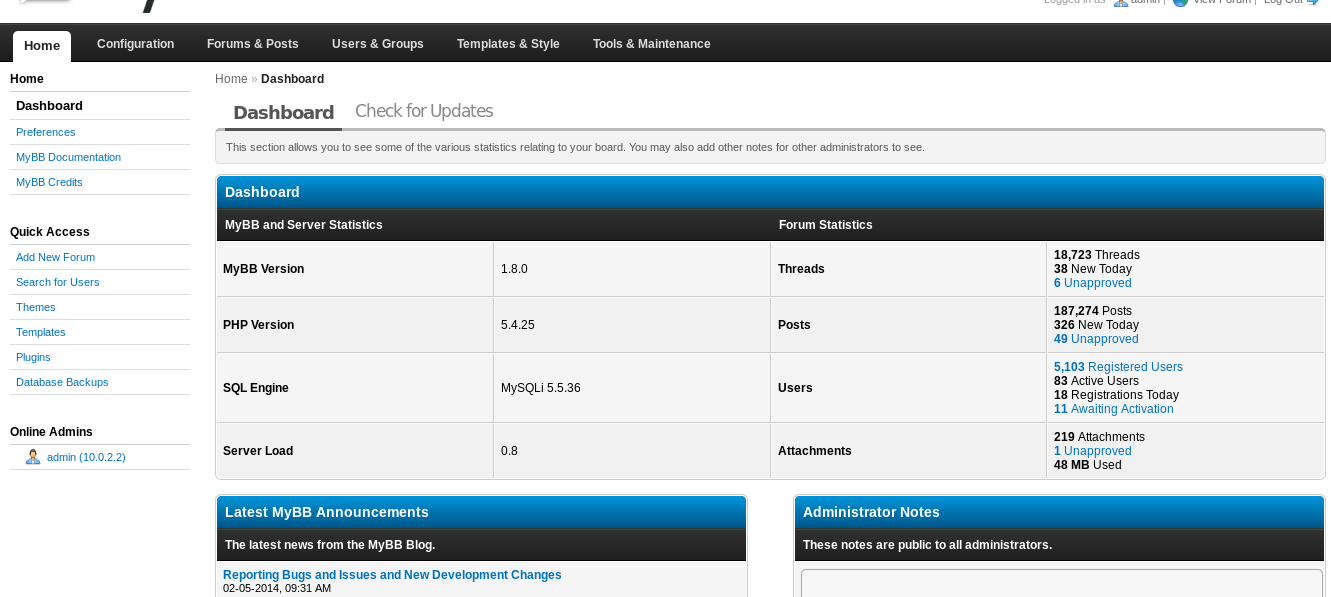 MyBB preview 2