Free netoffice demo installation
Want to quickly see how the open-source software netoffice works? You'll find a free and updated demo installation of netoffice here.
Before using this demo please notice:
Option 1: Shared and self resetting netoffice demo
There is a public demo installation of netoffice which is shared with others and resets itself hourly. You can access it by visiting the following link:
Option 2: Request your own netoffice demo installation
You can request a own demo instance with a lifetime of 24 hours. This is ideal if you don't want to have your settings overwritten by other users of this website. Just use the following form and receive a link to your free custom instance within seconds:
About netoffice
Netoffice is a free open source web based software built using PHP as a programming language, Javascript and a MySQL backend. It was first registered on SourceForge on May 25, 2003 and since then the team of developers has been working on improving its features. The software is a project management and tracking tool that allows you to create and manage daily tasks, projects, teams and share information about them with team members. Anyone using the tool can enter time for approval. Netoffice is no longer being developed and maintained. It also changed its name to PXell and upgraded its features. It supports multiple languages including Portuguese, Chinese, English, French and German.
If you want to get a review of this project management tool and set up your own Netoffice demo you can click on the link below to download the source code from SourceForge. The last version of PXell available for download is 2.6.0b3 and was released on January 18, 2013. Since then the project hasn't been updated or maintained, so make sure there are no security issues before going through the installation process. The screenshots below give you a preview of how the admin demo looks like and what kind of features it had. Some examples of features for Netoffice are user management, multiple access levels to organize your team members, tasks and project management, file approval tracking, notes, an integrated customer relationship manager and time tracking.
Key Facts
| | |
| --- | --- |
| CMS name | netoffice |
| User rating | |
| CMS Categories | CMS / Portals |
| Current version (stable) | 2.6.0b3 |
| Latest release date (stable) | 01/18/2013 |
| First release date | 05/25/2003 |
| License | Unknown |
| Supported languages | Brazilian Portuguese, Bulgarian, Catalan, Chinese (Simplified), Chinese (Traditional), Czech, Danish, Dutch, English, Estonian, French, German, Hungarian, Icelandic, Indonesian, Italian, Japanese, Korean, Latvian, Norwegian, Polish, Portuguese, Romanian, Russian, Slovak, Spanish, Swedish, Turkish, Ukrainian |
| CMS Demo available | (see above) |
| Admin Demo available | (see above) |
| Helpful Links | |
Screenshots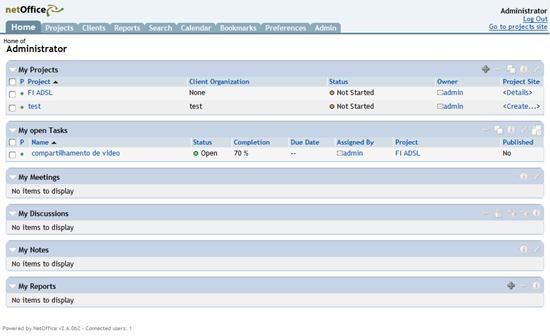 NetOffice Admin Demo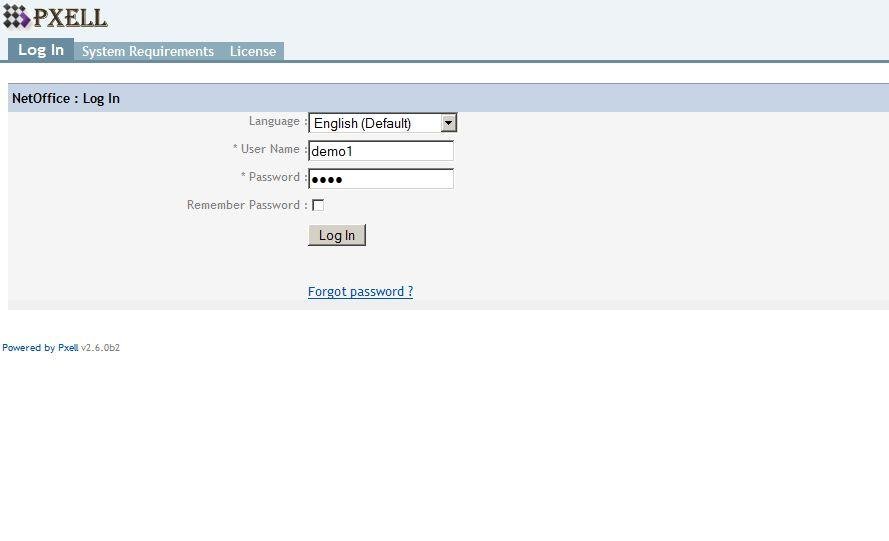 PXell Login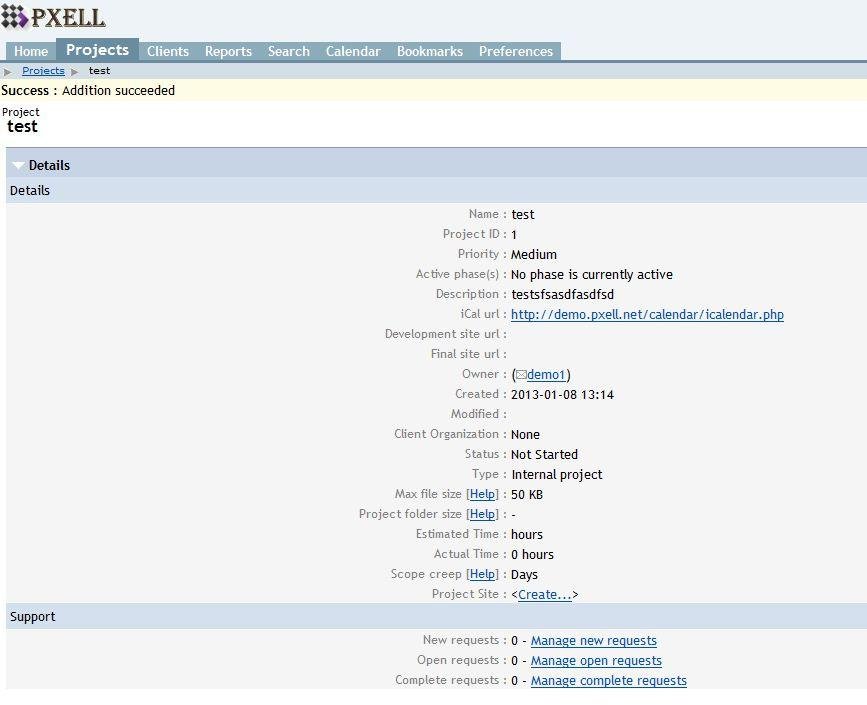 PXell Admin Demo - Project Management

PXell Dashboard - Calendar View
PXell Dashboard - Preferences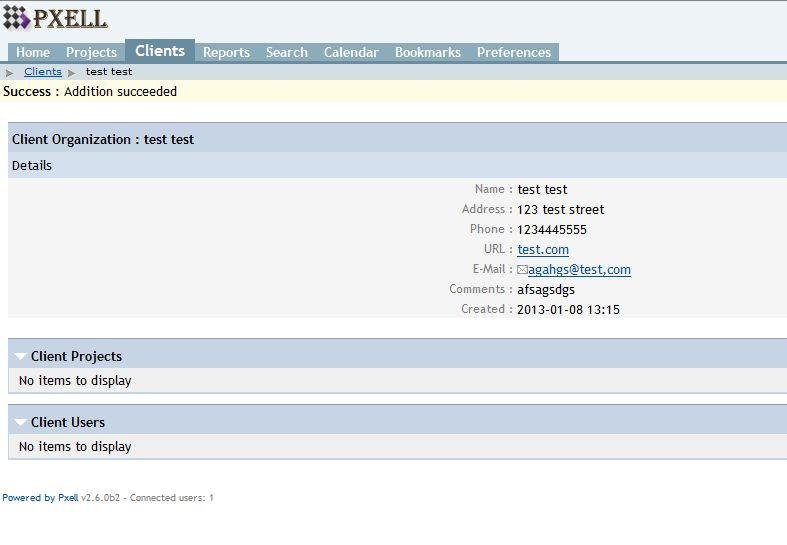 PXell Dashboard - Client Management