Free phpwcms demo installation

phpwcms Logo
Want to quickly see how the open-source software phpwcms works? You'll find a free and updated demo installation of phpwcms here.
Before using this demo please notice:
We are currently updating the phpwcms demo. Please check back shortly. There will be a new version up soon.
About phpwcms
phpwcms is an Open-source web content management system released under the GNU General Public License. You can use it for free. phpwcms is optimized for fast and easy setup and works on any standard webserver platform that supports PHP/MySQL and was tested successfully on Windows 2000/XP, MacOSX and LINUX. phpwcms is perfect for professional, public and private users. It is very easy to learn and gives you the flexibility to separate layout and content. Lots of powerful but simple implemented features assists publishers and web developers too.
Key Facts
Screenshots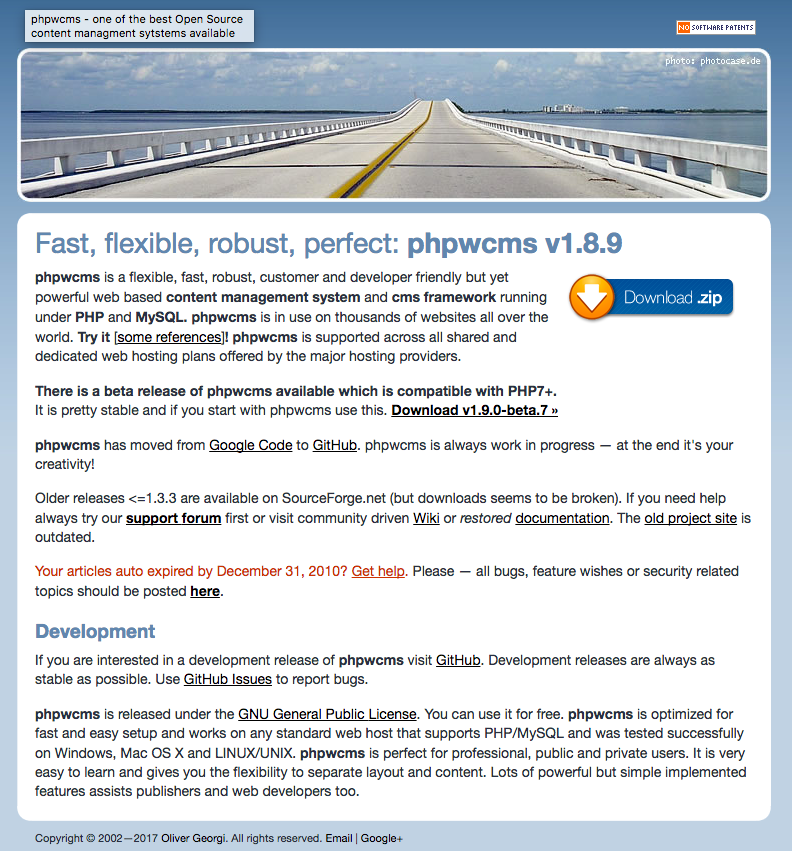 phpwcms Website