Free phpWebSite demo installation
Want to quickly see how the open-source software phpWebSite works? You'll find a free and updated demo installation of phpWebSite here.
Before using this demo please notice:
We are currently updating the phpWebSite demo. Please check back shortly. There will be a new version up soon.
About phpWebSite
phpWebSite CMS is a free open source content management system developed using PHP and JavaScript as programming languages and a PHP Pear database. It was created by the Web Technology Group at Appalachian State University and allows for easy maintenance of interactive, community-driven web sites. The installation is very simple as it comes with an installer, and you can quickly create your own phpWebSite CMS demo. The screenshots below show you what you can find in a phpWebSite CMS demo site. If you want to create your own phpWebSite CMS demo, the latest version available for download is 1.11.0 and was released on June 5, 2018.
Key Facts
Screenshots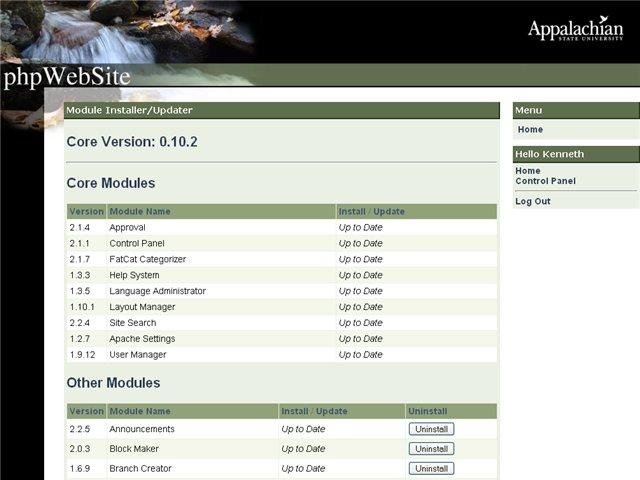 phpWebSite Modules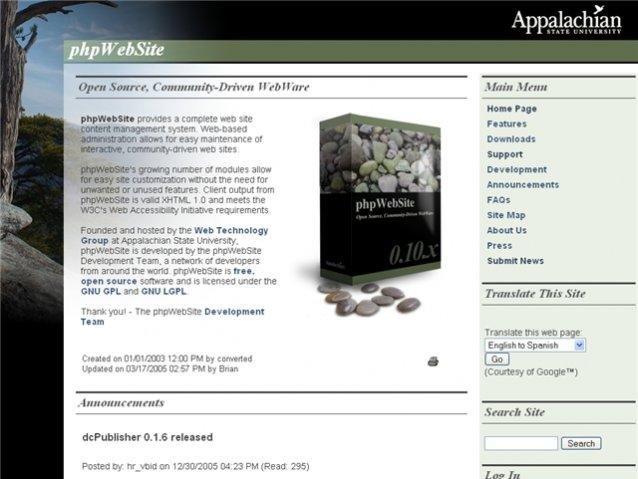 phpWebSite Demo Site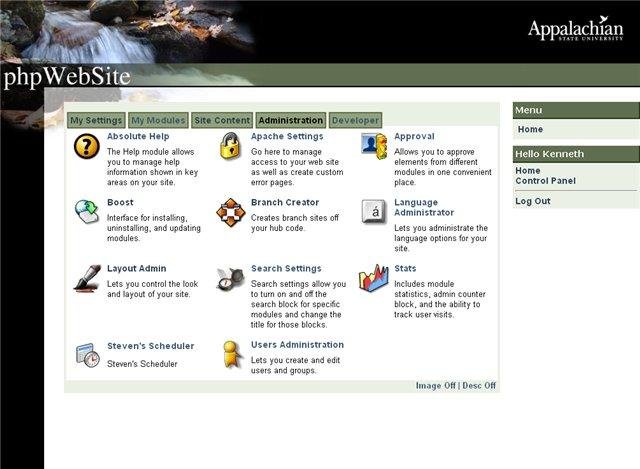 phpWebSite Admin Interface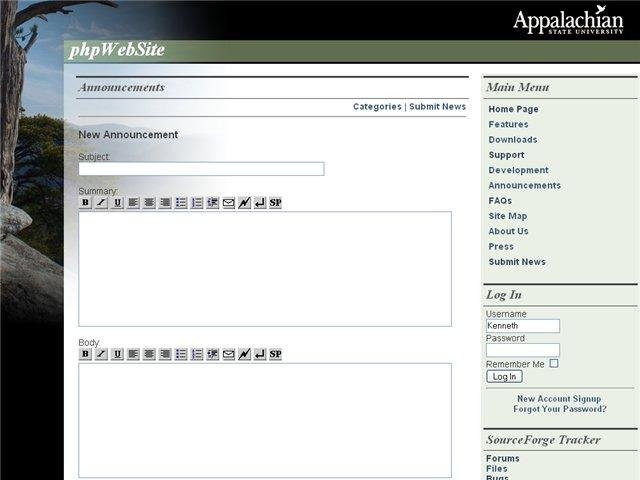 phpWebSite Editor