Free Piwigo demo installation

Piwigo Logo
Want to quickly see how the open-source software Piwigo works? You'll find a free and updated demo installation of Piwigo here.
Before using this demo please notice:
Option 1: Shared and self resetting Piwigo demo
There is a public demo installation of Piwigo which is shared with others and resets itself hourly. You can access it by visiting the following link:
Option 2: Request your own Piwigo demo installation
You can request a own demo instance with a lifetime of 24 hours. This is ideal if you don't want to have your settings overwritten by other users of this website. Just use the following form and receive a link to your free custom instance within seconds:
About Piwigo
Piwigo is a photo gallery software built using PHP that requires a MySQL database and can be easily installed on your own server. Unlike its main competitors, Flickr and Picassa, Piwigo is a free open source web-based system. It brings to the table many cool features, being supported by an active community of passionate developers who constantly work on improving it and creating more features.
The Piwigo photo gallery initially started as a personal project called PhpWebGallery for Pierrick Le Gall back in 2001. He then decided to start building a community around his project, which resulted in releasing a free open source version of the photo gallery in 2002, under the GNU license. As its community of developers grew and it became more popular, the Piwigo features started to expand. Later that year it became multilingual and two years later a bug tracker was installed in order to facilitate team work and to improve communications amongst the community. In 2006 the photo gallery software became more flexible, allowing for customization through Piwigo themes.
The possibility to extend the Piwigo features through plugins was introduced in 2007 and two years later PhpWebGallery finally changed its name to Piwigo. The photo uploader became more powerful, making it easier for Windows, Mac and Linux users to upload their photos.
If you're interested in getting a more accurate Piwigo review you can use the links above and try our Piwigo demo site. Login to the admin demo and get a preview of all the Piwigo features. The online demo offers a tour, allows you to upload photos and create your own albums. You can also check out the plugins section or got to the configuration menu and choose one of the Piwigo themes, which will influence the way your photo gallery looks like.
Piwigo features also include the ability to add watermarks to your photos in order to protect them against unwanted copy and organizing photos through tags. This way users can browse your albums by tags or multiple related tags. Other features examples include multiple size photos, from XXS to XXL for improved compatibility with various screen resolutions or securing the privacy of your albums by granting users different levels of permissions. It also offers a notification system, informing users of updates through an RSS feed and Social Media sharing options. Piwigo features can also be extended through plugins like displaying your albums in a lightbox.
If you like our Piwigo demo and want to download the photo gallery you can find the link below. The installation process is not complicated, but you will need to find a web hosting first. However, many shared web hosting services also offer automated Piwigo installation through their control panel. The last stable version is 2.9.2 and was released on 6 October 2017 under the GPL license.
Key Facts
| | |
| --- | --- |
| CMS name | Piwigo |
| User rating | |
| CMS Categories | CMS / Portals, Image Galleries |
| Current version (stable) | 2.9.2 |
| Latest release date (stable) | 10/06/2017 |
| First release date | 01/01/2002 |
| License | GNU General Public License version 2 |
| Supported languages | English, Arabic, Bulgarian, Catalan, Chinese, Chinese, Chinese, Croatian, Croatian, Czech, Danish, Dutch, Estonian, French, German, Greek, Hebrew, Indonesian, Italian, Japanese, Korean, Latvian, Lithuanian, Norwegian, Norwegian, Persian, Polish, Portuguese, Romanian, Russian, Serbian, Slovak, Spanish, Swedish, Ukrainian, Vietnamese |
| CMS Demo available | (see above) |
| Admin Demo available | (see above) |
| Helpful Links | |
Screenshots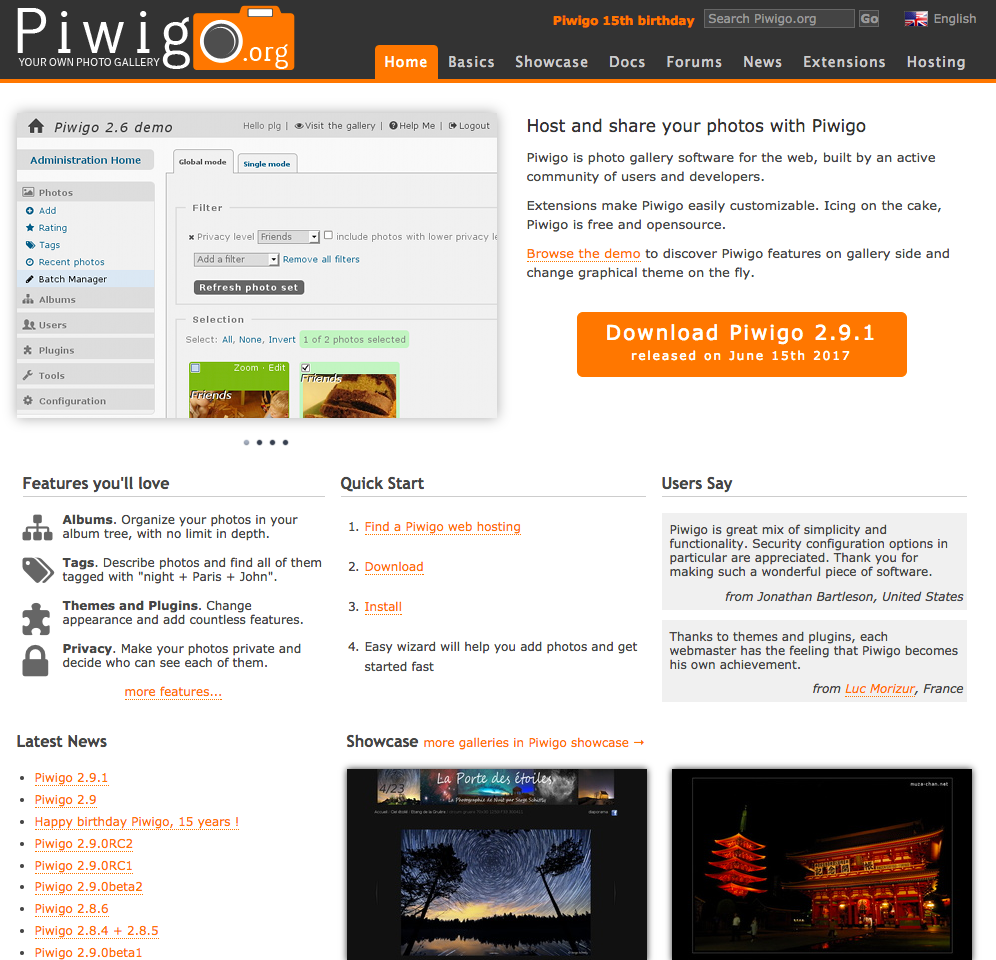 Piwigo website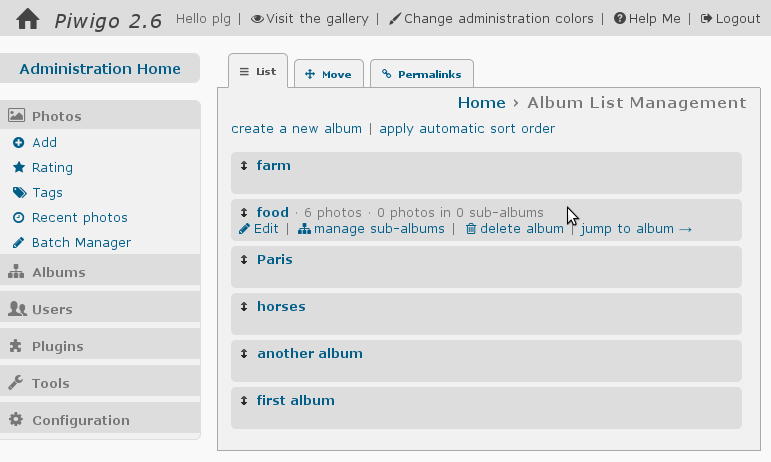 Piwigo admin panel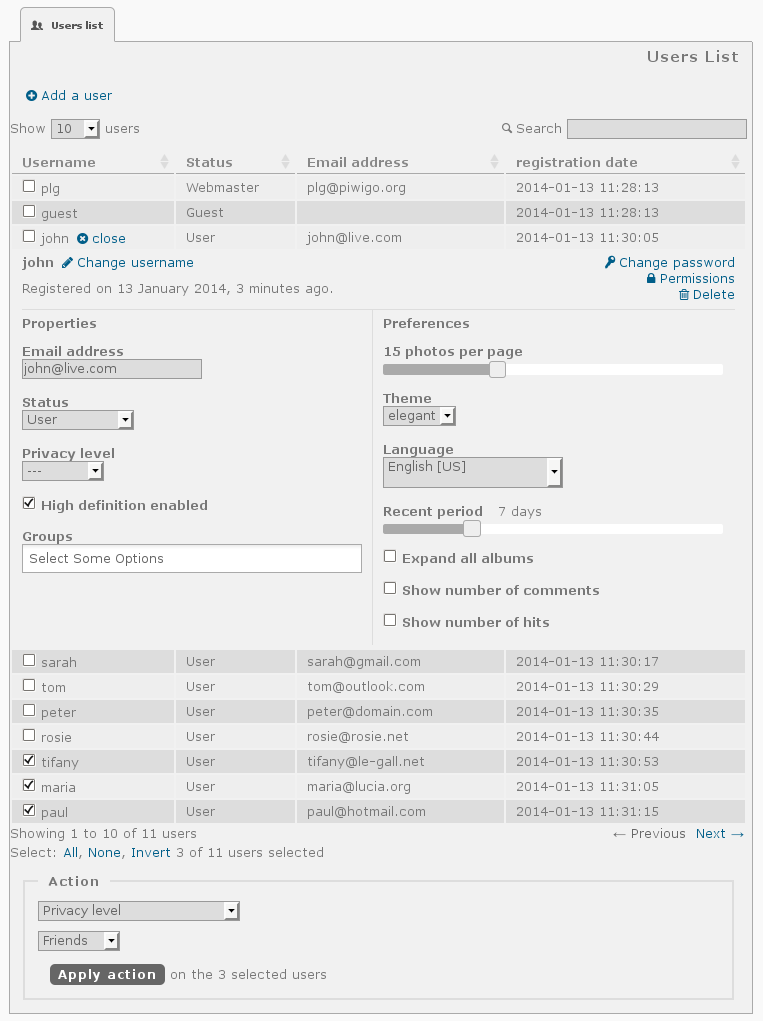 Piwigo admin panel - User management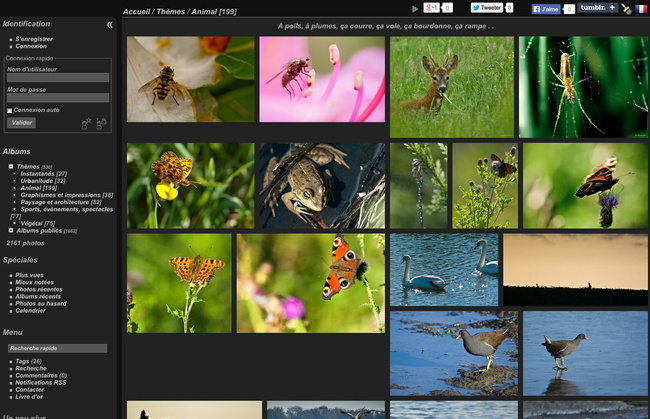 Piwigo gallery theme example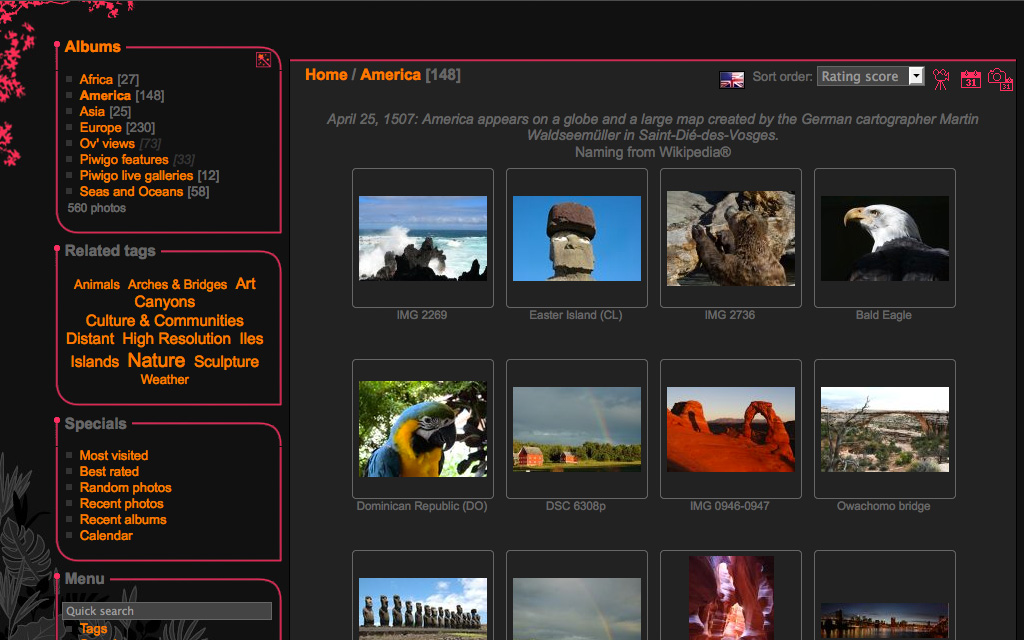 Piwigo gallery theme example 2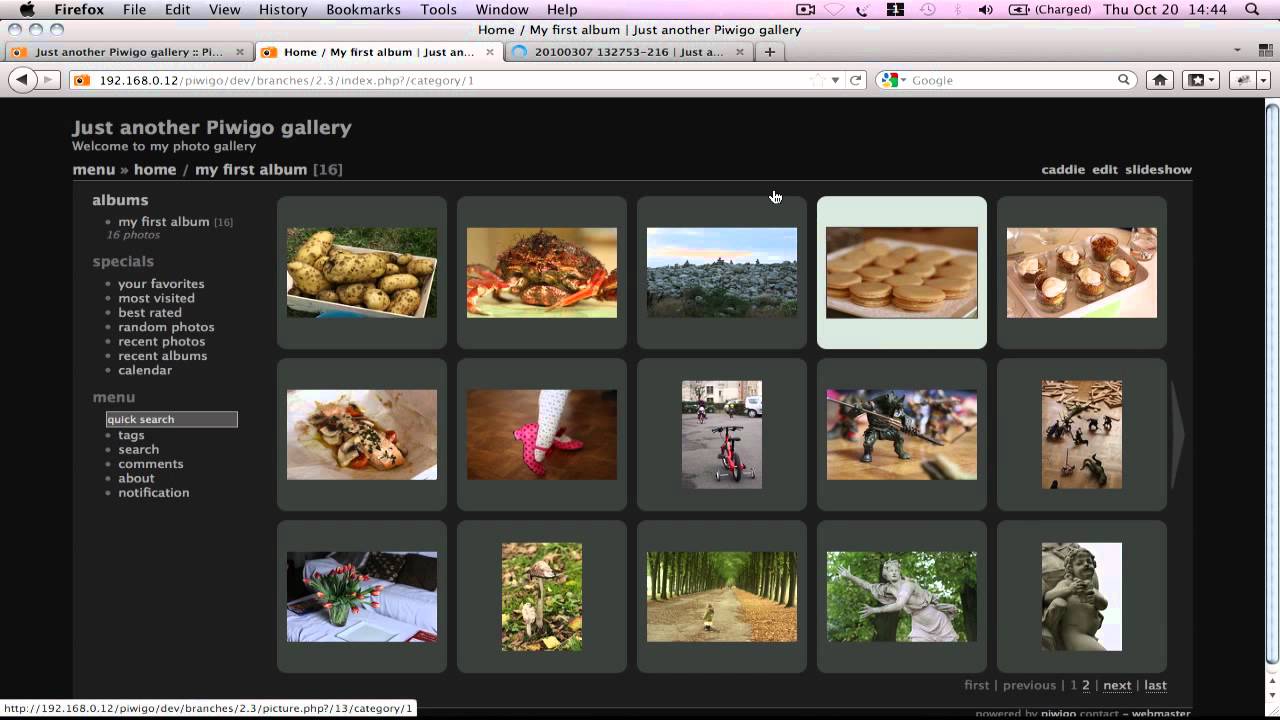 Piwigo gallery theme example 3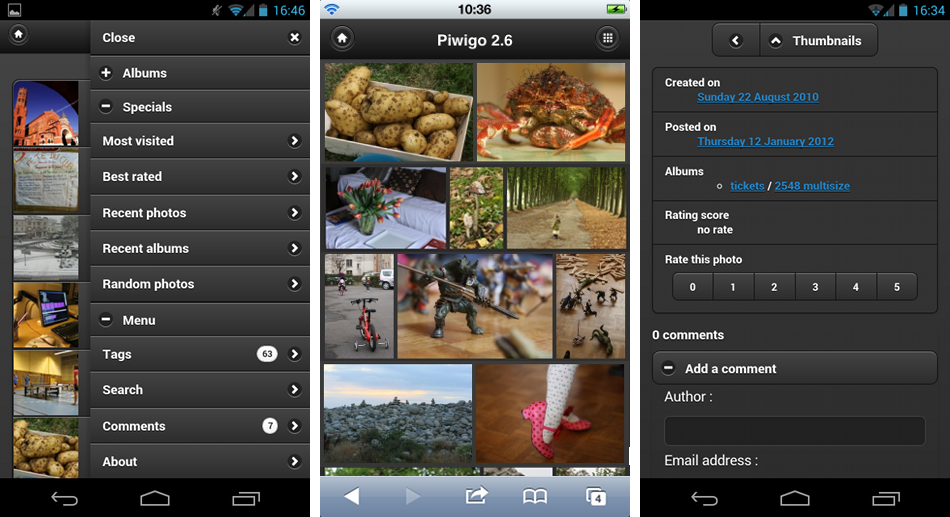 Piwigo mobile features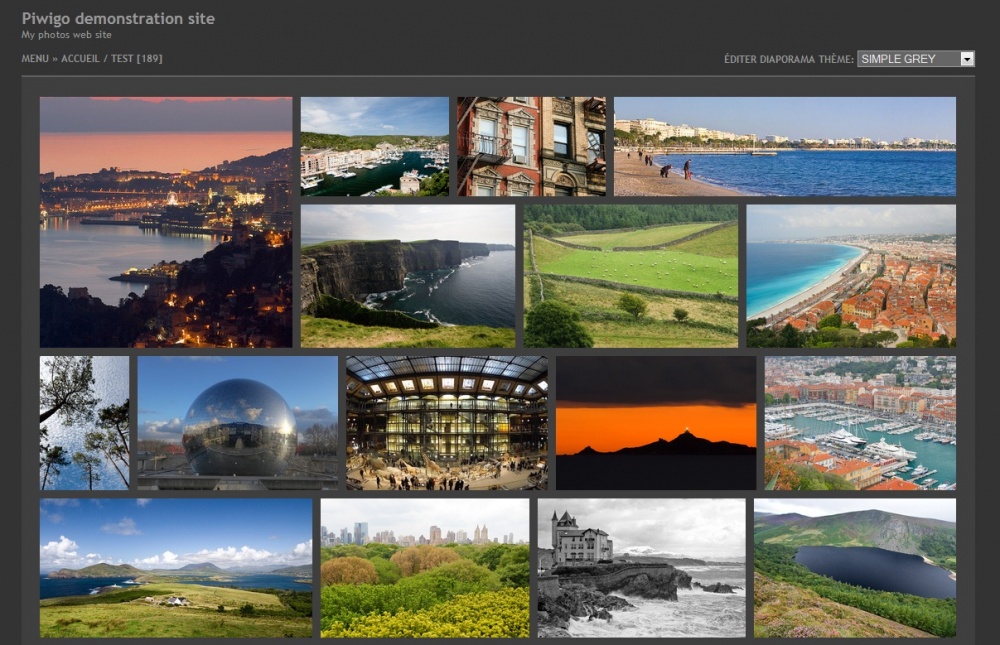 Piwigo gallery theme example 4