Free Pligg demo installation

Pligg Logo
Want to quickly see how the open-source software Pligg works? You'll find a free and updated demo installation of Pligg here.
Before using this demo please notice:
Option 1: Shared and self resetting Pligg demo
There is a public demo installation of Pligg which is shared with others and resets itself hourly. You can access it by visiting the following link:
Option 2: Request your own Pligg demo installation
You can request a own demo instance with a lifetime of 24 hours. This is ideal if you don't want to have your settings overwritten by other users of this website. Just use the following form and receive a link to your free custom instance within seconds:
About Pligg
Pligg CMS is an open source content management system that was first released in 2005, created using PHP and MySQL that offers a set of features that are similar to websites like Digg or Reddit. While it was last updated in 2016, there are still a lot of number of users that use the Pligg CMS for the functionality it provides, allowing them to create their own social publishing networks through a 5 star rating method used for voting.
Just like any other CMS, Pligg focuses on offering an intuitive user interface that allows its members to promote content. The only difference is that it helps manage an unlimited number of contributors and authors who can submit their own news or content and rate other articles based on quality or relevance. Articles with the most positive user votes will appear on the Pligg powered website, helping create a dynamic website, that's always showcasing content readers are interested in.
If you're interested in a full review of the Pligg CMS you can install an online demo and choose from one of the themes available, or install other extensions and plugins. In its essence, Pligg is pretty easy to use, as any user can register or login to start using the CMS by submitting stories or commenting on other articles.
You can download the Pligg CMS for free if you're interested in a quick preview on how the system works or setting up an admin demo. Pligg needs an Apache webserver to run, it's XHTML compliant and offers a site setup wizard that might come in handy when creating your demo site. Although its features are limited, you can still use it to create your own social publishing platform and connect with other authors or contributors from around the world, building your own community.
Key Facts
Screenshots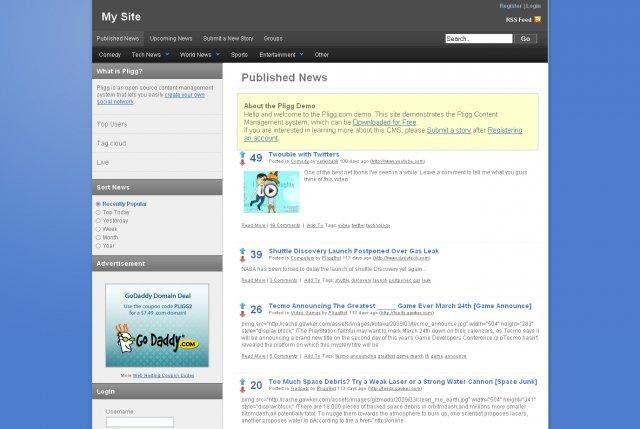 Pligg CMS Preview 1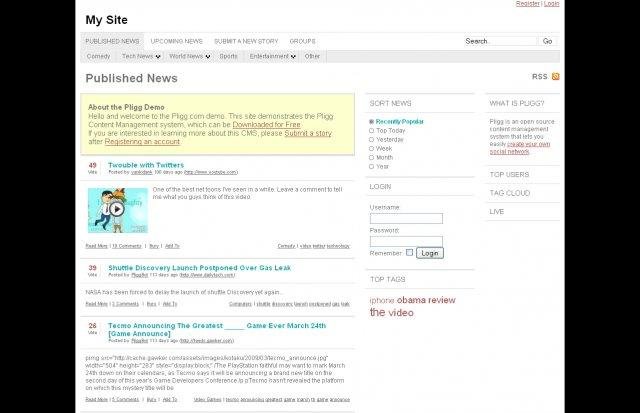 Pligg CMS Preview 2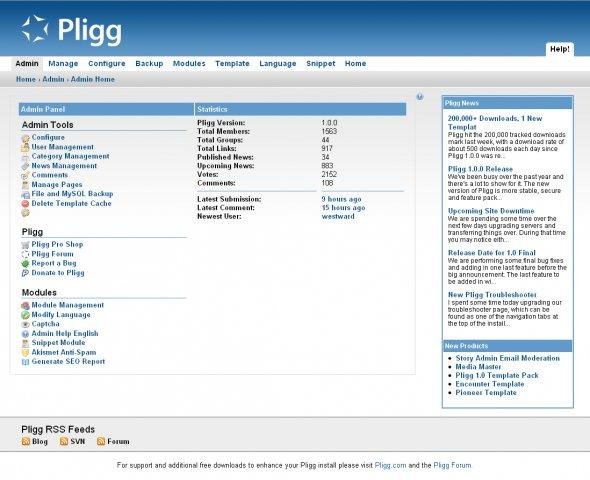 Pligg CMS Preview 3