Free PunBB demo installation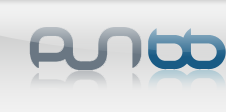 PunBB Logo
Want to quickly see how the open-source software PunBB works? You'll find a free and updated demo installation of PunBB here.
Before using this demo please notice:
We are currently updating the PunBB demo. Please check back shortly. There will be a new version up soon.
About PunBB
PunBB is a fast and lightweight PHP-powered discussion board. It is released under the GNU General Public License. Its primary goals are to be faster, smaller and less graphically intensive as compared to other discussion boards. PunBB has fewer features than many other discussion boards, but is generally faster and outputs smaller, semantically correct XHTML-compliant pages.
Key Facts
Screenshots
PunBB website