Free Quicksilver demo installation

Quicksilver Logo
Want to quickly see how the open-source software Quicksilver works? You'll find a free and updated demo installation of Quicksilver here.
Before using this demo please notice:
We are currently updating the Quicksilver demo. Please check back shortly. There will be a new version up soon.
About Quicksilver
Quicksilver is a free open source productivity application developed for macOS. The app development was started in 2003 by Nicholas Jitkoff who constantly worked on its features, releasing new version until 2006. He also kept the interest in the app alive through an Internet forum which he managed from the beginning. In October 2007 the source code for Quicksilver was made available through Google Code and two years later development moved to GitHub. Now a team of volunteer developers is working on improving the app's features and maintaining it.
One of the main features of Quicksilver is that it allows users to use the keyboard to perform other tasks such as launch other apps, manipulate files or send an email on their macOS operating system. If you're interested in a Quicksilver demo you can download the app using the link below. The installation process is fairly easy and you can find the documentation available on GitHub. The screenshots below will give you a preview of how the application looks like.
The application runs in the background and can be invoked with a keyboard shortcut. It has three panes, into which the user can enter an object, an action, and an optional attribute. To make things is easier for users, this is similar to creating a sentence with a subject, verb, and object. Users can define triggers which will perform a specific command whenever the keyboard shortcut that was previously set is pressed. Quicksilver features can also be extended thanks to its built in plugin architecture. Installing new plugins provides integration with a specific program, interface, or new feature. The latest version available for download is 1.5.9 and was released on March 12, 2018.
Key Facts
| | |
| --- | --- |
| CMS name | Quicksilver |
| User rating | |
| CMS Categories | CMS / Portals |
| Current version (stable) | 1.5.9 |
| Latest release date (stable) | 03/12/2018 |
| First release date | 07/28/2011 |
| License | Apache License |
| Supported languages | English |
| CMS Demo available | (see above) |
| Admin Demo available | (see above) |
| Helpful Links | |
Screenshots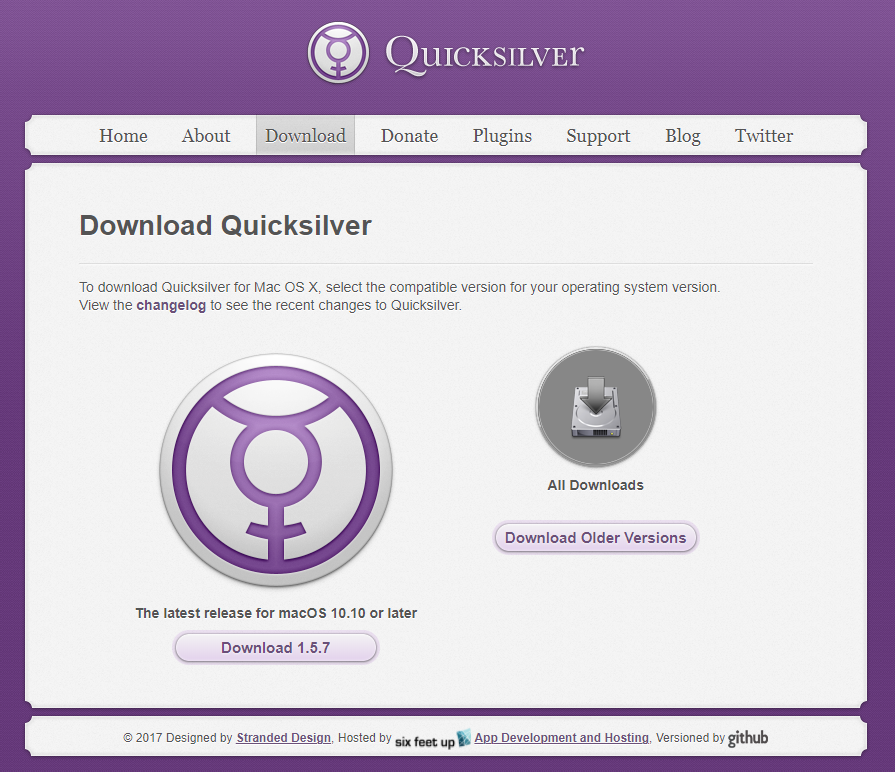 Quicksilver download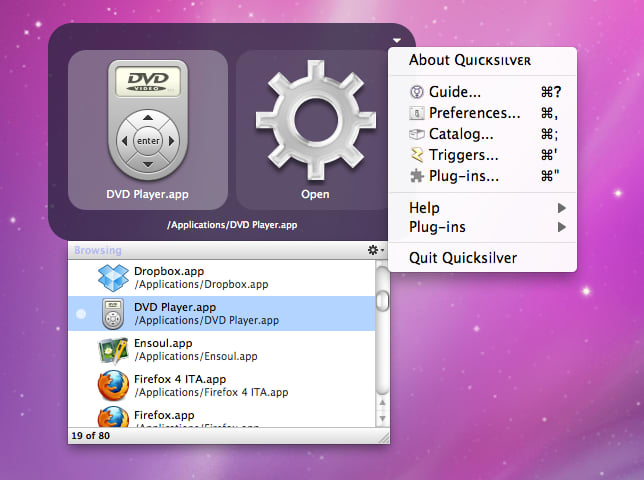 Quicksilver Demo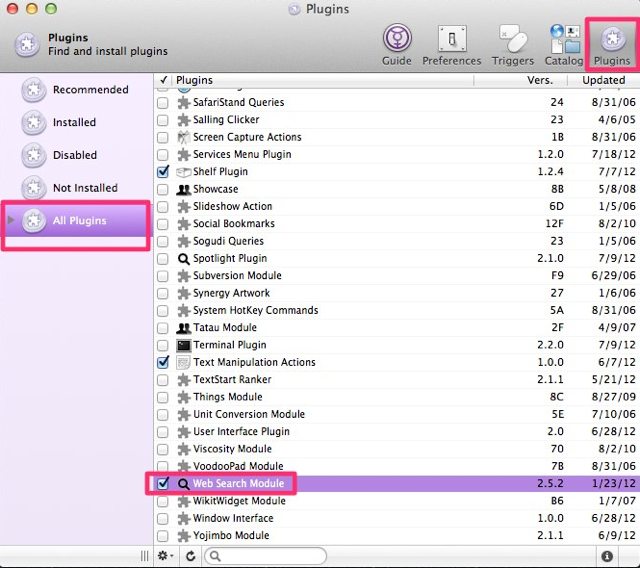 Quicksilver Features