Free REDAXO demo installation

REDAXO Logo
Want to quickly see how the open-source software REDAXO works? You'll find a free and updated demo installation of REDAXO here.
Before using this demo please notice:
We are currently updating the REDAXO demo. Please check back shortly. There will be a new version up soon.
About REDAXO
Redaxo CMS is a free open source content management system built using PHP as a programming language and a MySQL or MariaDB database to store information. Thanks to its open architecture it can be used for all types of website from small, individual websites, to large and complex Internet portals. One of its features is that it delivers content through modules. In the admin demo you have the option to quickly create modules with content and decide where they are made available on the website. This provides a high degree of flexibility, allowing you to add as many image, text, gallery or download modules as you need on a page.
If you want to get a complete review of Redaxo CMS you can use the link below to download the software and set up your own Redaxo demo. This will help you better understand its features and see how you can customize your online demo using themes. The screenshots below will also give you a preview of how an admin demo looks like and how you can change the design of your Redaxo demo site.
Redaxo CMS is supported by a strong community of developers who are working on improving its features. Some examples of features include management of multilingual websites, multimedia content and files, separation of content and layout with templates and easy installation. Current features can also be extended through add-ons provided by the community. The content is maintained in the individual articles via modules and navigation in the backend is made through categories. Assigning user roles determines who can edit a specific module. The latest version available for download is 5.5.1 and was released in January 2018 under the MIT license.
Key Facts
| | |
| --- | --- |
| CMS name | REDAXO |
| User rating | |
| CMS Categories | CMS / Portals |
| Current version (stable) | 5.5.1 |
| Latest release date (stable) | 01/01/2018 |
| First release date | Unknown |
| License | MIT License |
| Supported languages | English, German |
| CMS Demo available | (see above) |
| Admin Demo available | (see above) |
| Helpful Links | |
Screenshots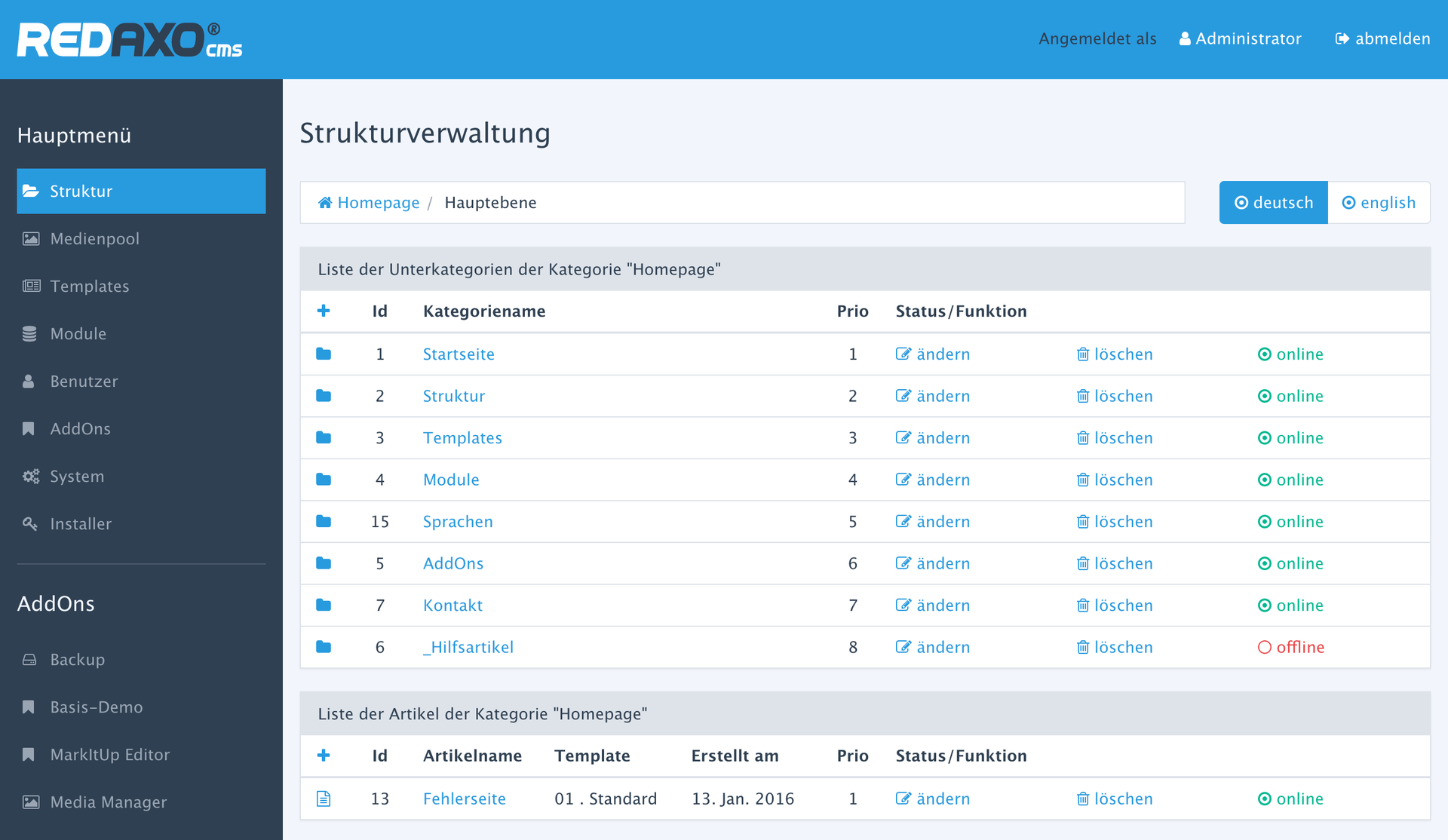 REDAXO backend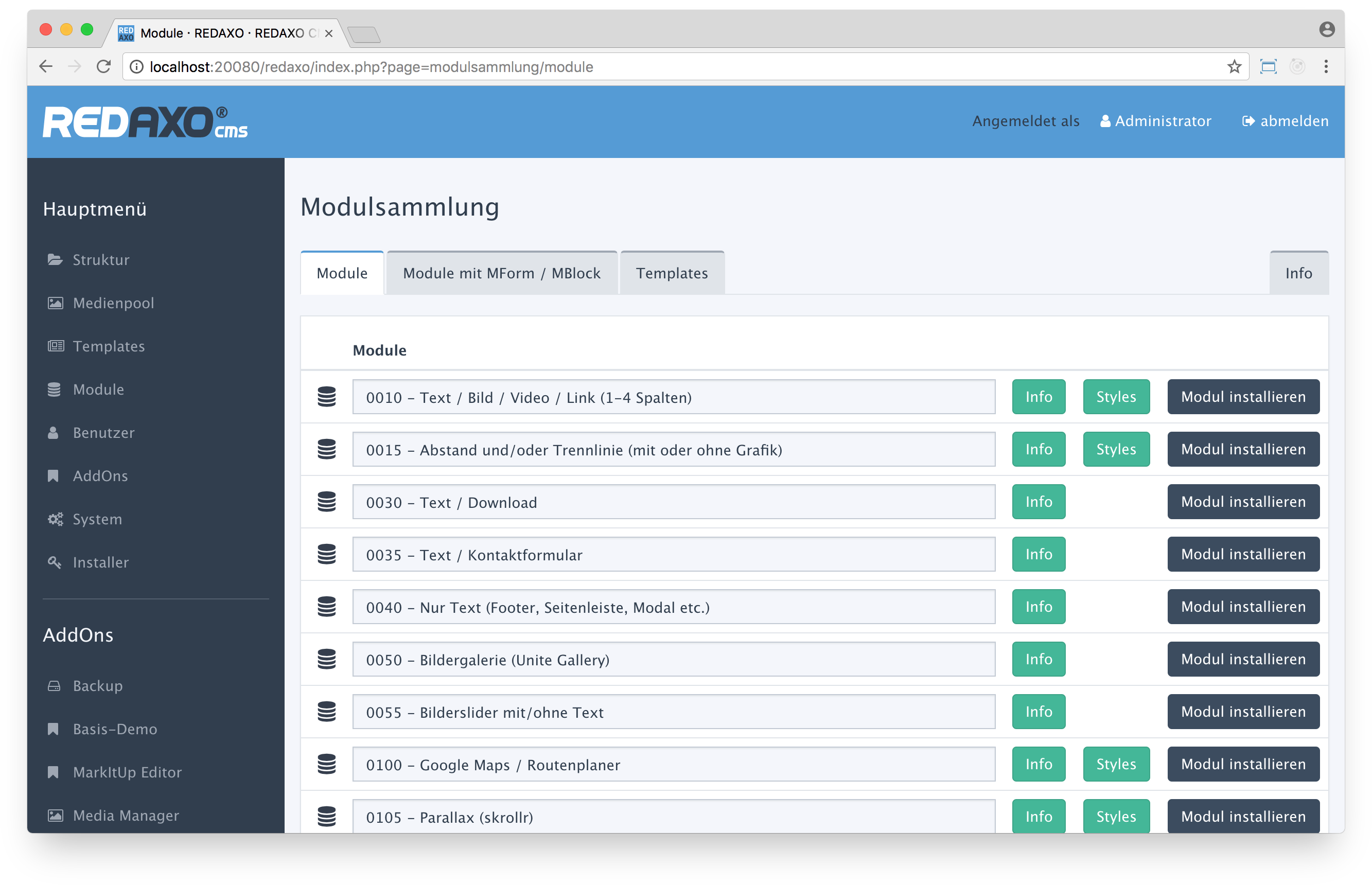 Redaxo CMS Admin Demo - Modules Management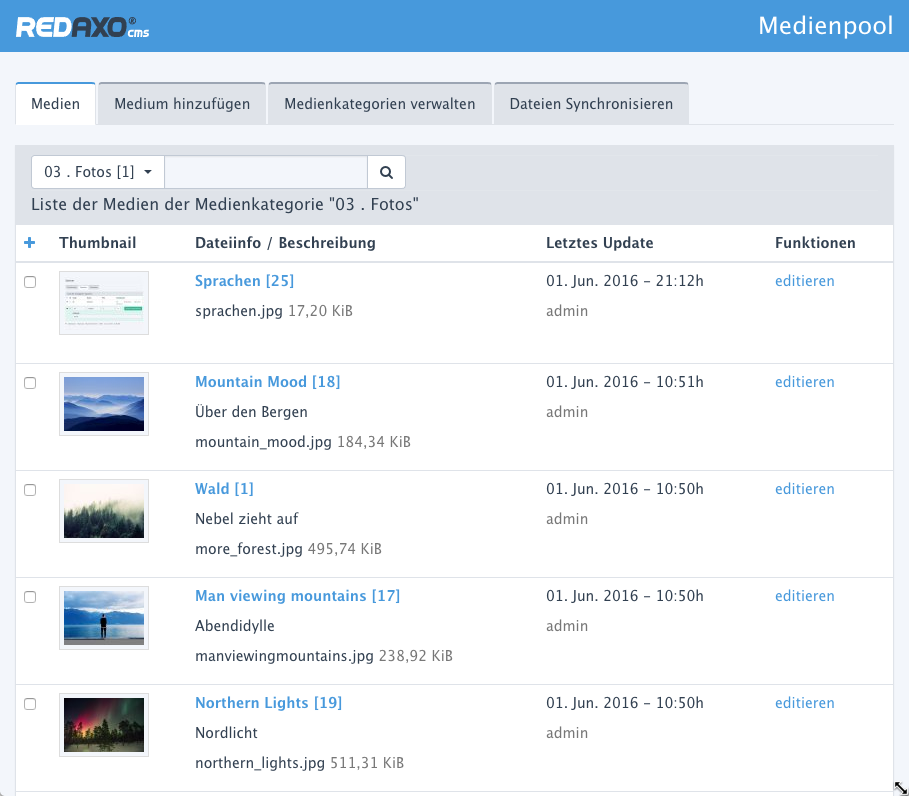 Redaxo CMS Admin Demo - Media Management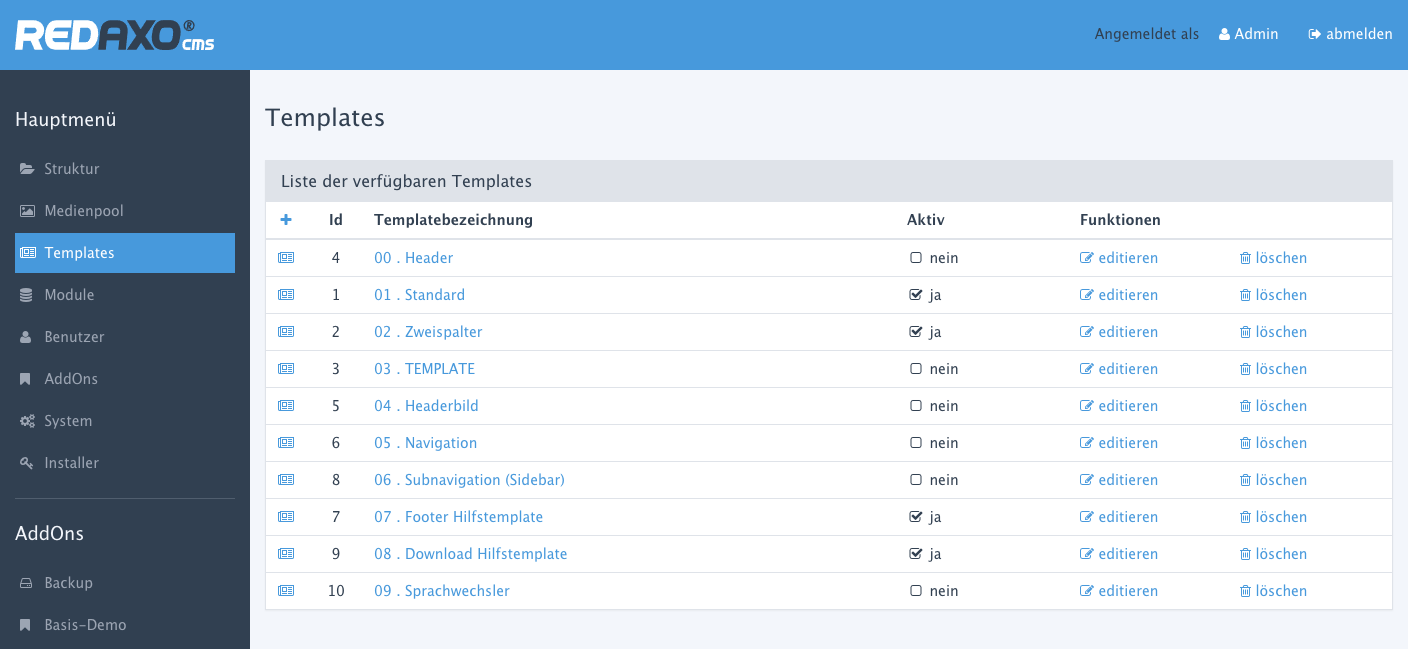 Redaxo CMS Admin Demo - Templates Management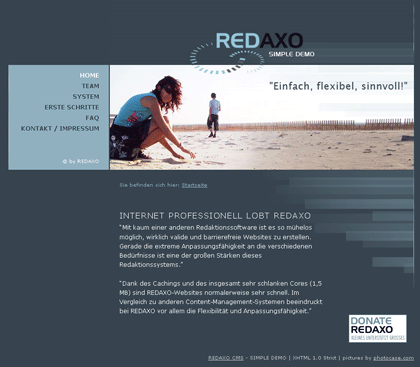 Redaxo CMS Demo - Theme Example