Free RhinOS demo installation
Want to quickly see how the open-source software RhinOS works? You'll find a free and updated demo installation of RhinOS here.
Before using this demo please notice:
We are currently updating the RhinOS demo. Please check back shortly. There will be a new version up soon.
About RhinOS
RhinOS CMS is a free content management system developed using PHP and JavaScript, with a web interface that supports SQLite and MySQL databases. RhinOS CMS stands out through its simple and efficient pseudo-code parser for templates. This allows you to easily customize the way your demo site looks like Aside from that, in a RhinOS CMS demo you will also find modules that allow access to the database, shopping cart, sending emails and spam protection. If you want to create your own RhinOS CMS demo you can download it using the link below. The screenshots will give you a better idea of how a demo site looks like. The latest version available for download is 3.5 and was released on April 3, 2017.
Key Facts
Screenshots
RhinOS CMS Admin Interface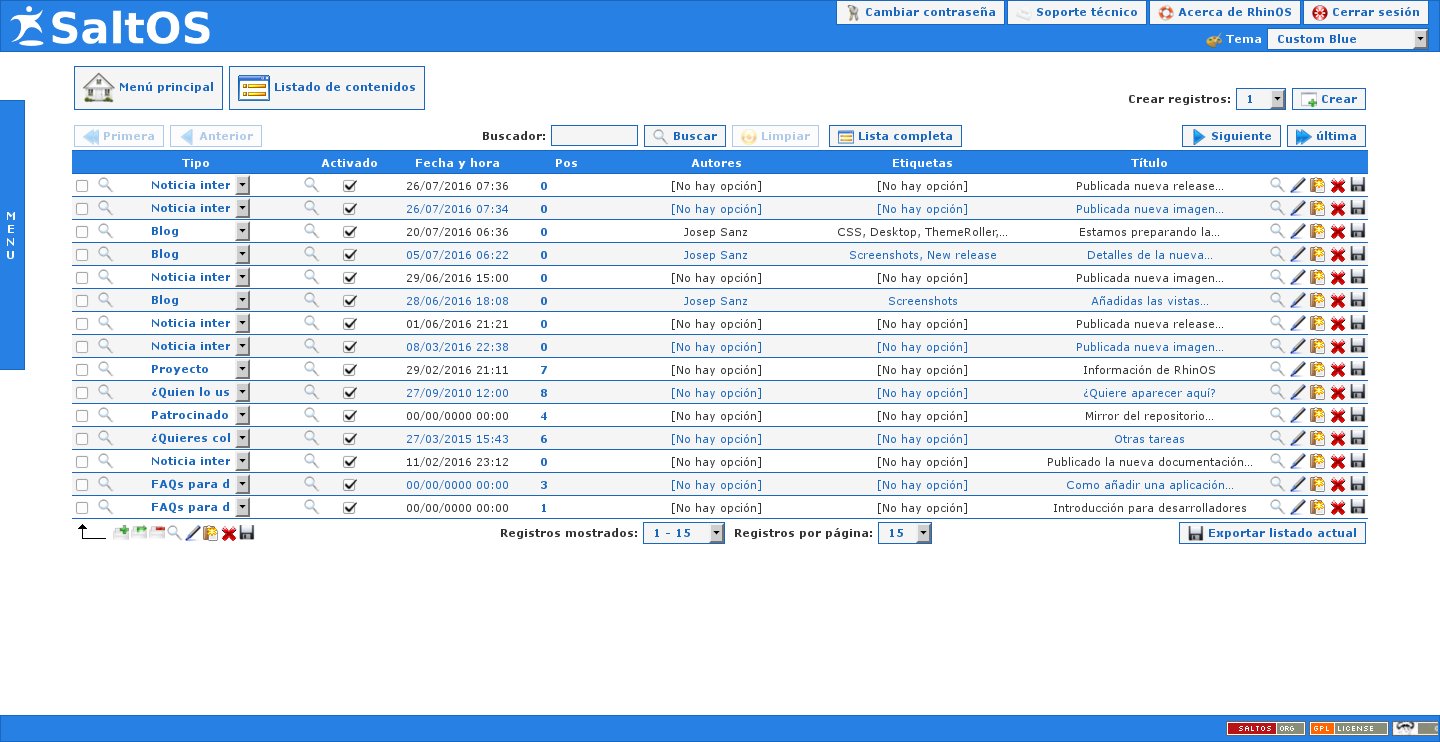 RhinOS CMS Admin Options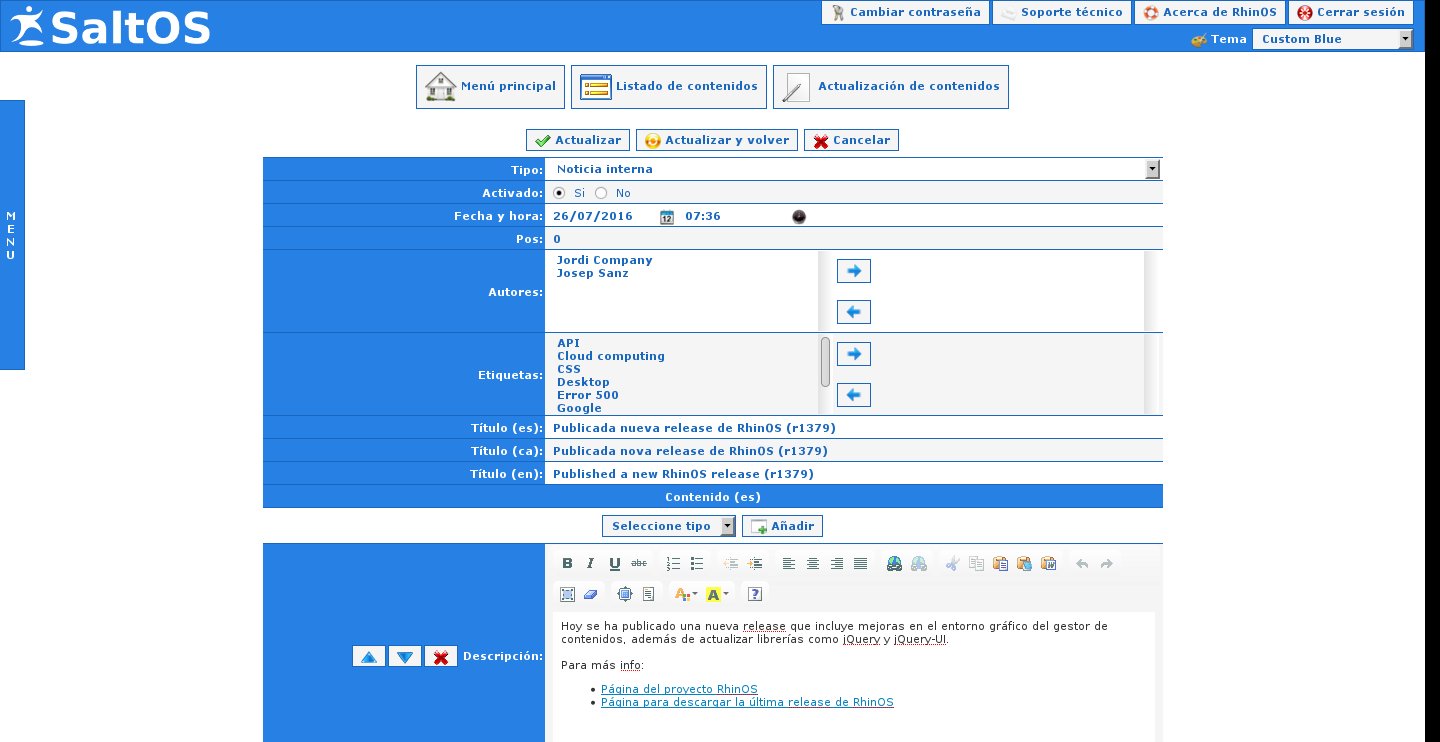 RhinOS CMS Admin Features