Free Simple ASC CMS demo installation
Want to quickly see how the open-source software Simple ASC CMS works? You'll find a free and updated demo installation of Simple ASC CMS here.
Before using this demo please notice:
We are currently updating the Simple ASC CMS demo. Please check back shortly. There will be a new version up soon.
About Simple ASC CMS
Simple ASC CMS is a free open source content management system developed using ASP as a programming language and an ADOdb database to store information. One thing you will notice in a Simple ASC CMS demo is the fact that it uses Dynamic data creation of pages menus and articles. Other features included an admin interface, news articles, guestbook and poll manager. If you want to create your own Simple ASC CMS demo you can download the software using the link below and go through the installation. The screenshots below show you how a demo site looks like. The latest version available for download is 1.2 and was released on August 21, 2015.
Key Facts
Screenshots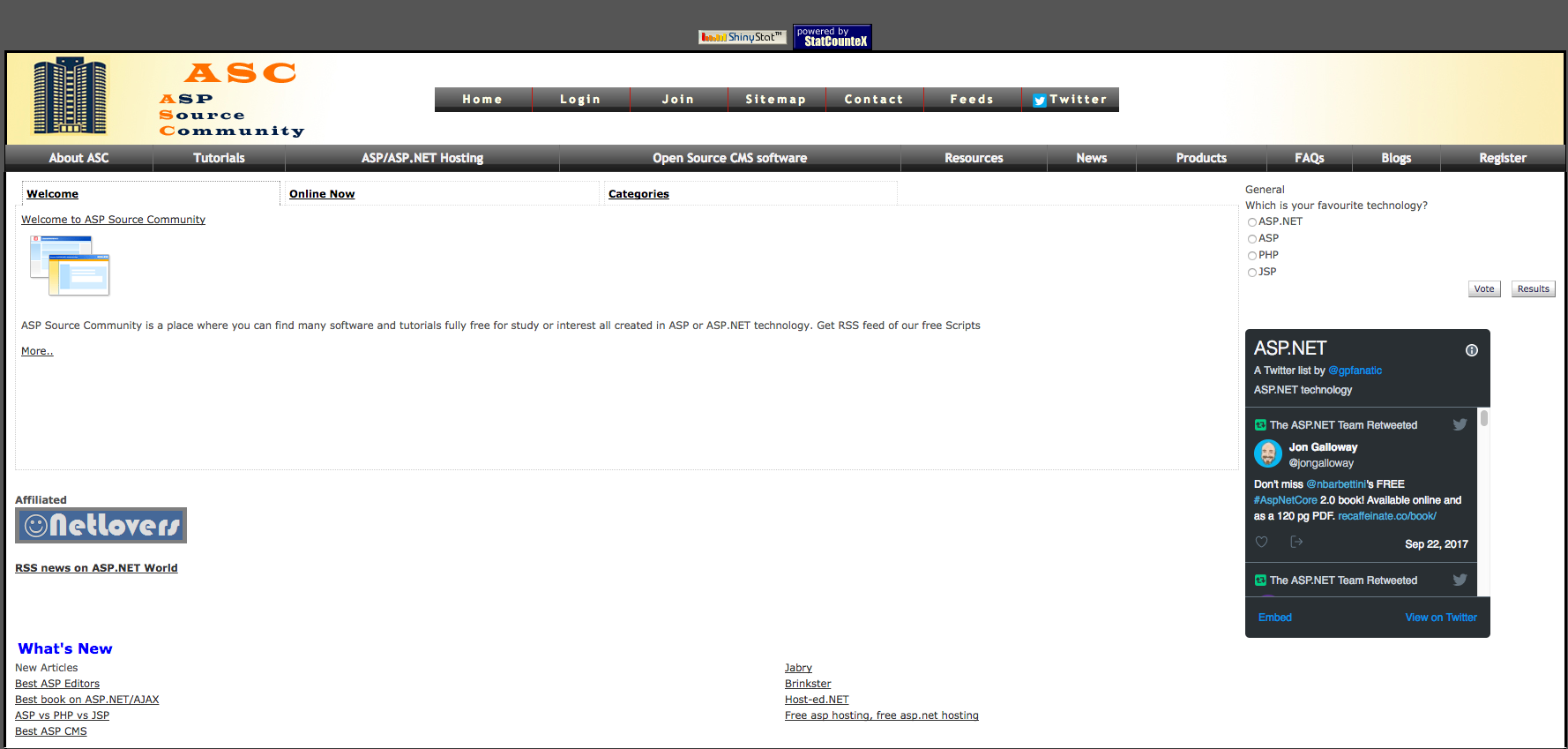 Simple ASC CMS Website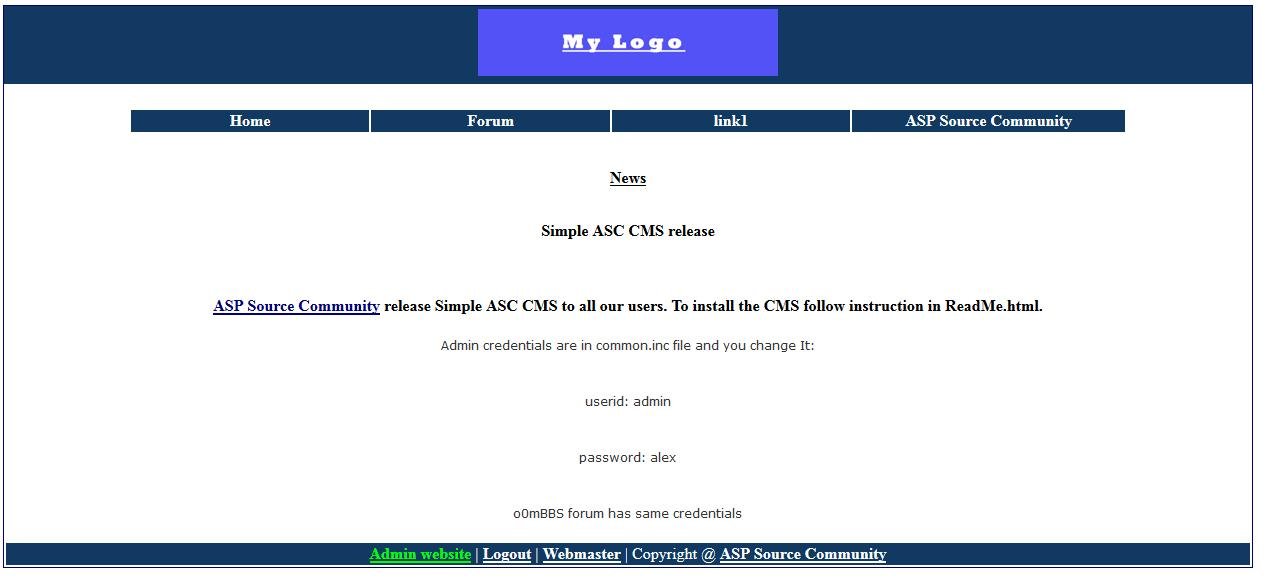 Simple ASC CMS Demo Site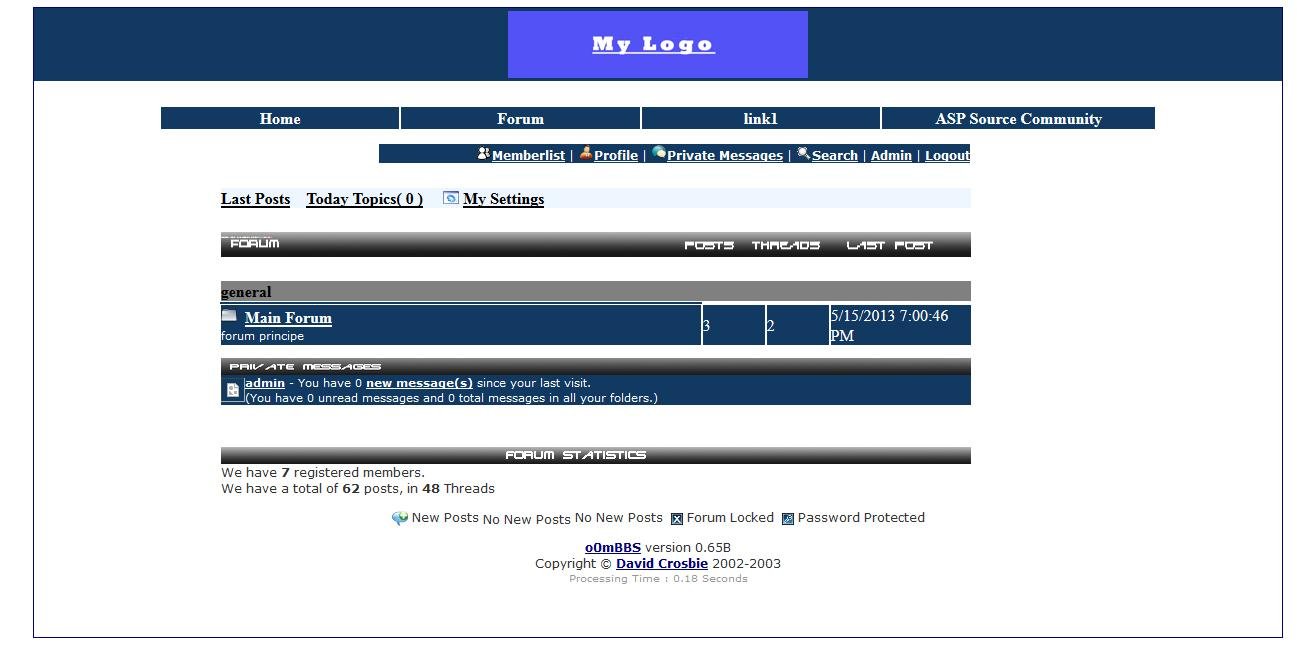 Simple ASC CMS Demo Page