Free sNews demo installation


sNews Logo
Want to quickly see how the open-source software sNews works? You'll find a free and updated demo installation of sNews here.
Before using this demo please notice:
We are currently updating the sNews demo. Please check back shortly. There will be a new version up soon.
About sNews
sNews CMS is a free content management system developed using PHP as a programming language and a MySQL database to store information. It has a quick 3 step installation process, so you can easily create your own sNews CMS demo. After you've created your demo site you'll notice that sNews CMS consists of only one core engine file, one independent file, a CSS file and a .htaccess file for friendly URLs. You can use your sNews CMS demo as a blog tool or you can extend its features through addons or modules. You can also customize your demo site using different themes.
Key Facts
Screenshots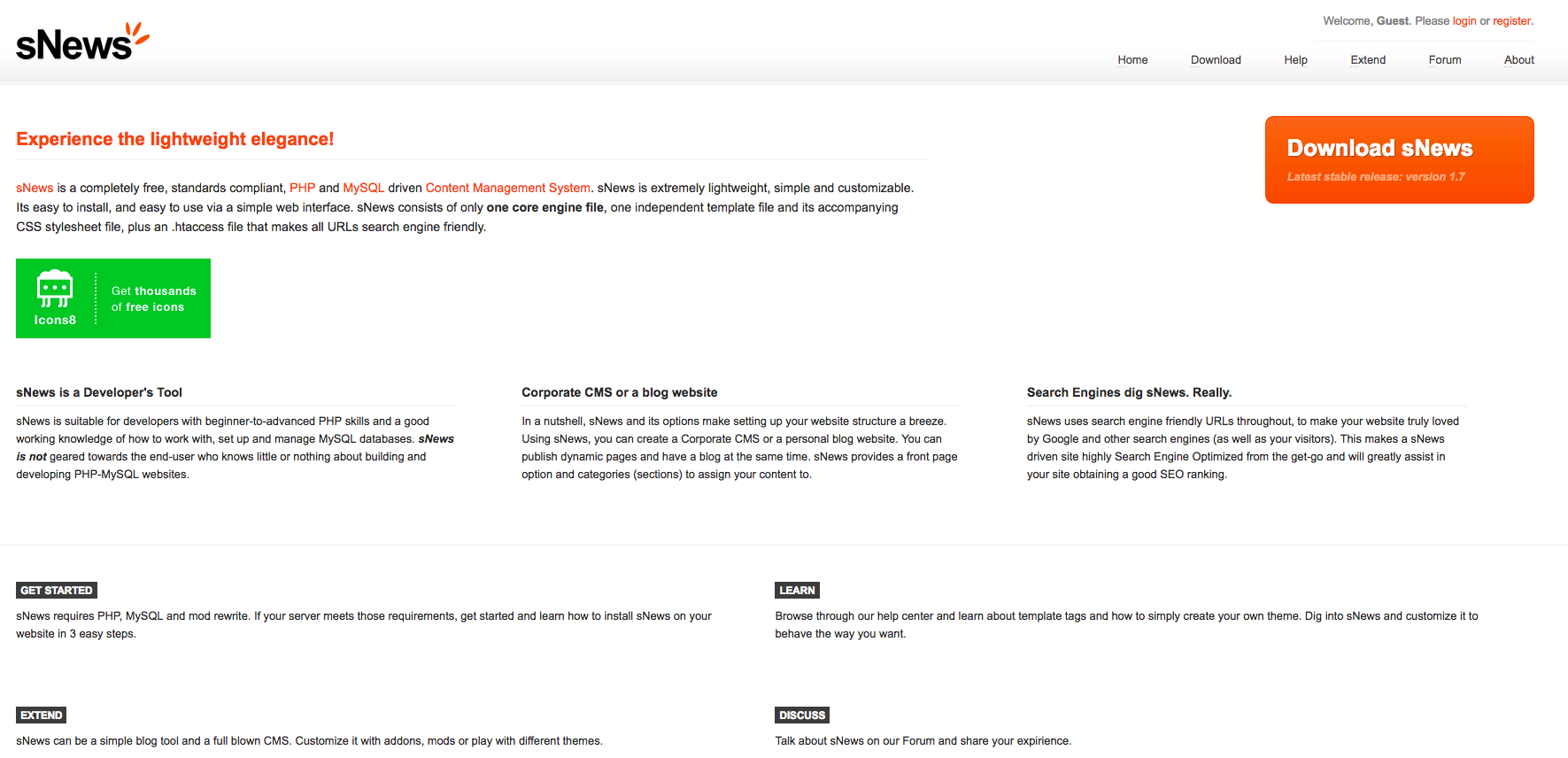 sNews Website