Free SquirrelMail demo installation


SquirrelMail Logo
Want to quickly see how the open-source software SquirrelMail works? You'll find a free and updated demo installation of SquirrelMail here.
Before using this demo please notice:
Option 1: Shared and self resetting SquirrelMail demo
There is a public demo installation of SquirrelMail which is shared with others and resets itself hourly. You can access it by visiting the following link:
Option 2: Request your own SquirrelMail demo installation
You can request a own demo instance with a lifetime of 24 hours. This is ideal if you don't want to have your settings overwritten by other users of this website. Just use the following form and receive a link to your free custom instance within seconds:
About SquirrelMail
SquirrelMail is a software written in PHP that offers both a web-based email client and a proxy server for the IMAP protocol. Development on the webmail part of the project was started in 1999 by Nathan and Luke Ehresman and the first version was released on December 14, 1999. Since then SquirrelMail features have went through a lot of changes, turning it into one of the most popular webmail packages available. SquirrelMail can be easily integrated and used on any platform supporting PHP, but most commonly used platforms are Linux, FreeBSD, macOS and the server variants of Microsoft Windows.
SquirrelMail features can also be expanded through its plugin architecture that allows you to add additional features to the core application. If you want to see how a SquirrelMail demo looks like you can use the links above to login to our online demo. It will walk you through the functionality and features of this webmail system and show you how you can use it to your advantage. You can also set up your own SquirrelMail demo by clicking the link below to download for free the latest version. Just pay attention to the server requirements and the steps you need to follow to make sure your SquirrelMail installation is successful. The screenshots below will give you a preview of how you can customize you SquirrelMail demo using different themes and skins.
If you want to expand the features of your online demo there are over two hundred third party plugins available for download. SquirrelMail has also been translated into over fifty different languages including Arabic, Chinese, German and Spanish. The latest stable release is 1.4.22 and became available on July 12, 2011 under the GNU General Public License v2.
Key Facts
| | |
| --- | --- |
| CMS name | SquirrelMail |
| User rating | |
| CMS Categories | CMS / Portals |
| Current version (stable) | 1.4.22 |
| Latest release date (stable) | 07/12/2011 |
| First release date | 12/14/1999 |
| License | GNU General Public License v2 |
| Supported languages | English, Arabic, Bulgarian, Bangladeshi Bengali, Indian Bengali, Catalan, Czech, Welsh, Danish, German, Greek, British, English, Spanish, Estonian, Basque, Persian, Finnish, Faroese, French, Frisian, Hebrew, Croatian, Hungarian, Indonesian, Icelandic, Italian, Japanese, Georgian, Khmer, Korea, Latvian, Lithuanian, Macedonian, Malay, Norwegian, Dutch, Polish, Portuguese, Romanian, Ukrainian Russian, Sinhala, Slovak, Slovenian, Serbian, Swedish, Tamil, Thai, Tagalog, Turkish, Uighur, Ukrainian, Vietnamese, Chinese |
| CMS Demo available | (see above) |
| Admin Demo available | (see above) |
| Helpful Links | |
Screenshots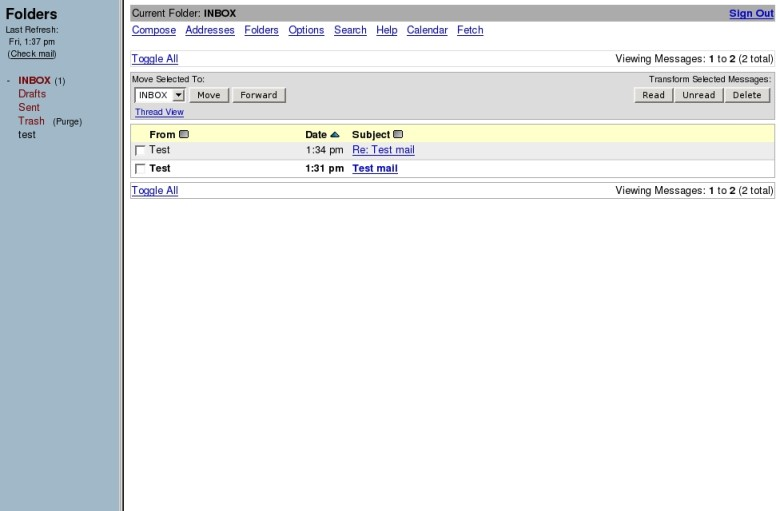 SquirrelMail message view

SquirrelMail download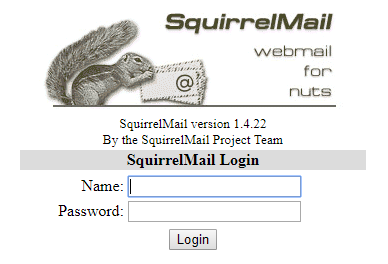 SquirrelMail demo login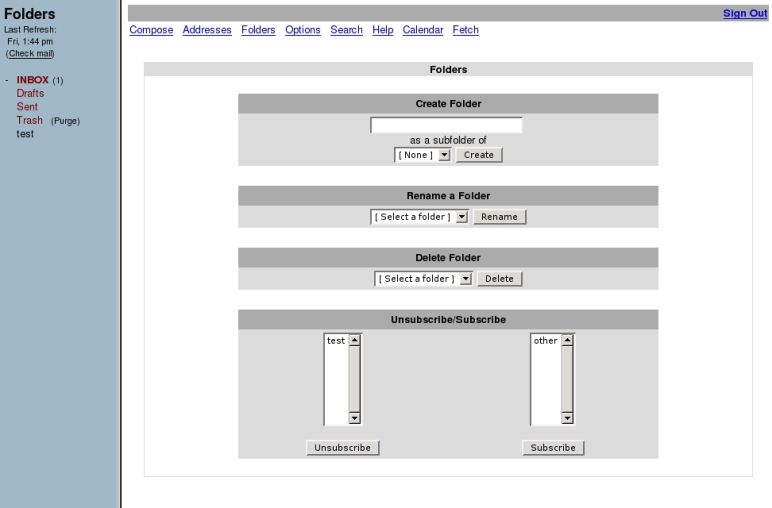 SquirrelMail folder management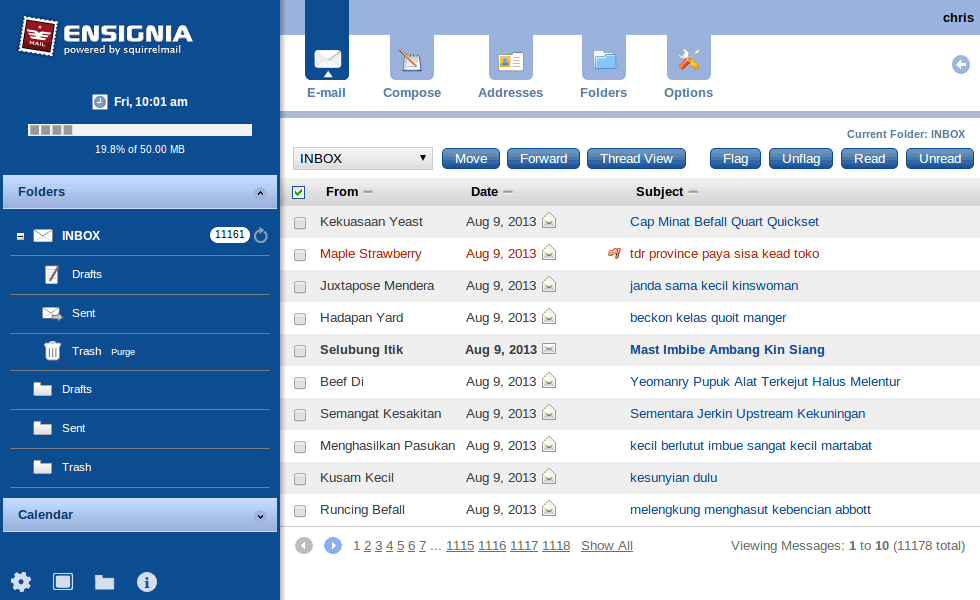 SquirrelMail Theme Example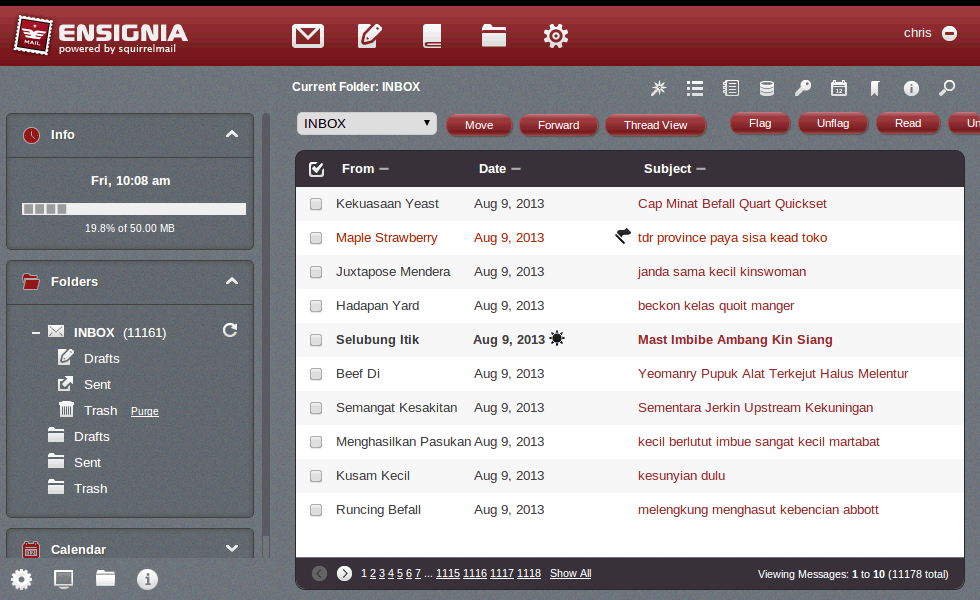 SquirrelMail Theme Example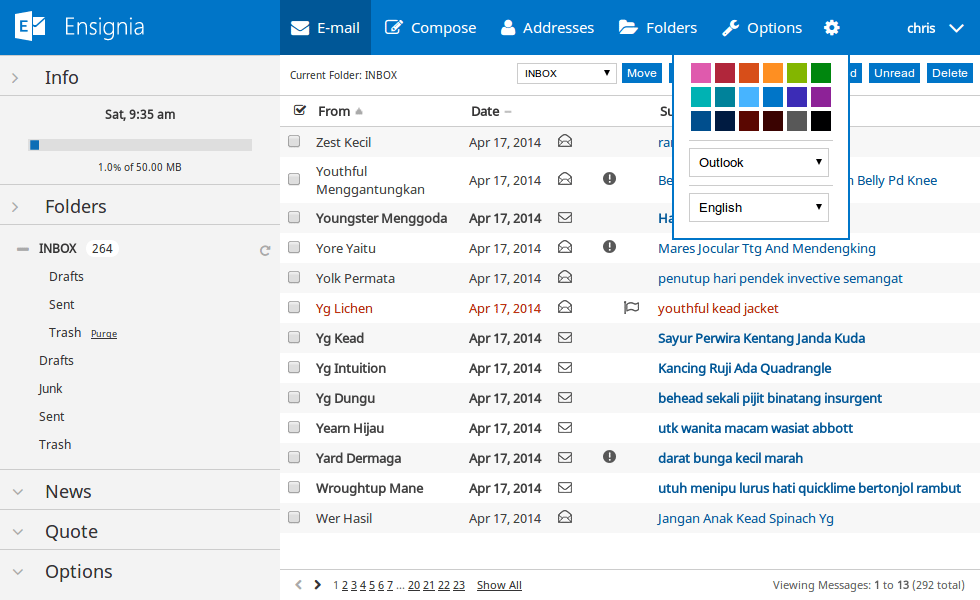 SquirrelMail Theme Example