Free TangoCMS demo installation
Want to quickly see how the open-source software TangoCMS works? You'll find a free and updated demo installation of TangoCMS here.
Before using this demo please notice:
We are currently updating the TangoCMS demo. Please check back shortly. There will be a new version up soon.
About TangoCMS
TangoCMS is a free open source content management system developed using PHP as a programming language and a MySQL database. The project started in 2006 and had its first full release on December 14, 2007 with version 1.0.6. Looking at a TangoCMS demo you'll see the CMS evolved a lot during this time, but the developers decided to stop working on the project. As of October 2013, TangoCMS is no longer being developed or maintained. You can still download it and create your own TangoCMS demo using the link below. The latest version available for download is 2.6.1 and was released on November 29, 2010. The screenshots below give you a preview of how a demo site looked like.
Key Facts
Screenshots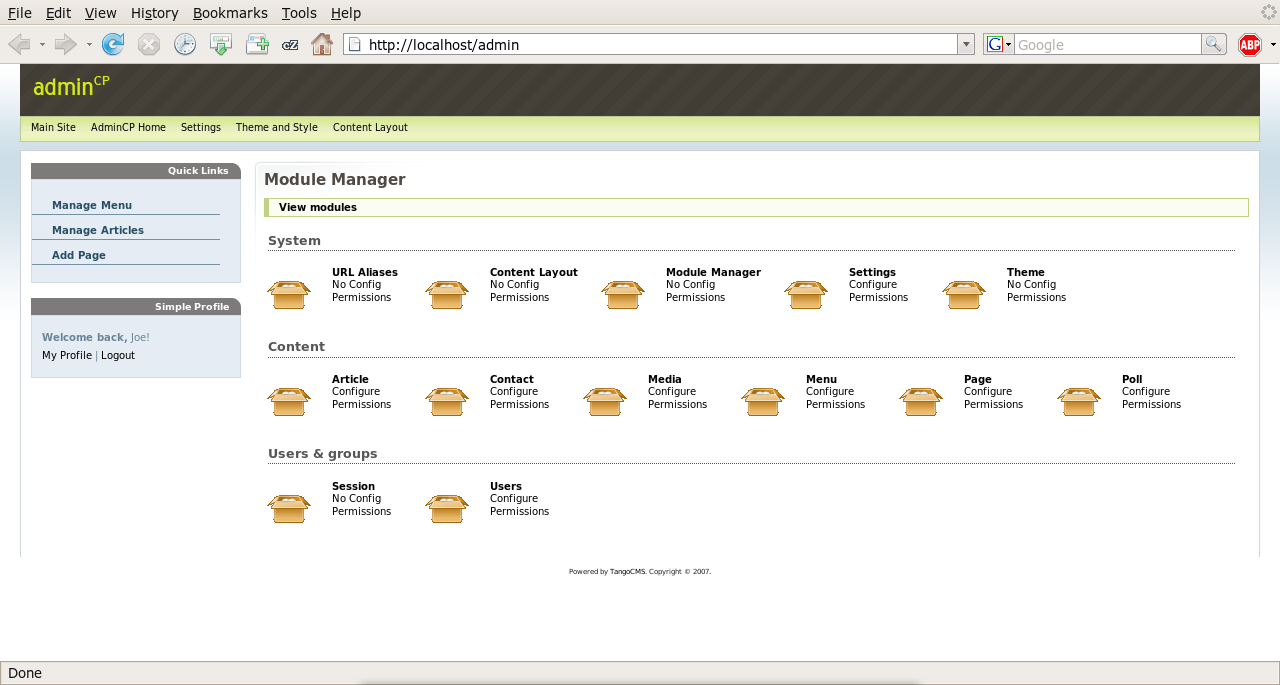 Tango CMS Admin Dashboard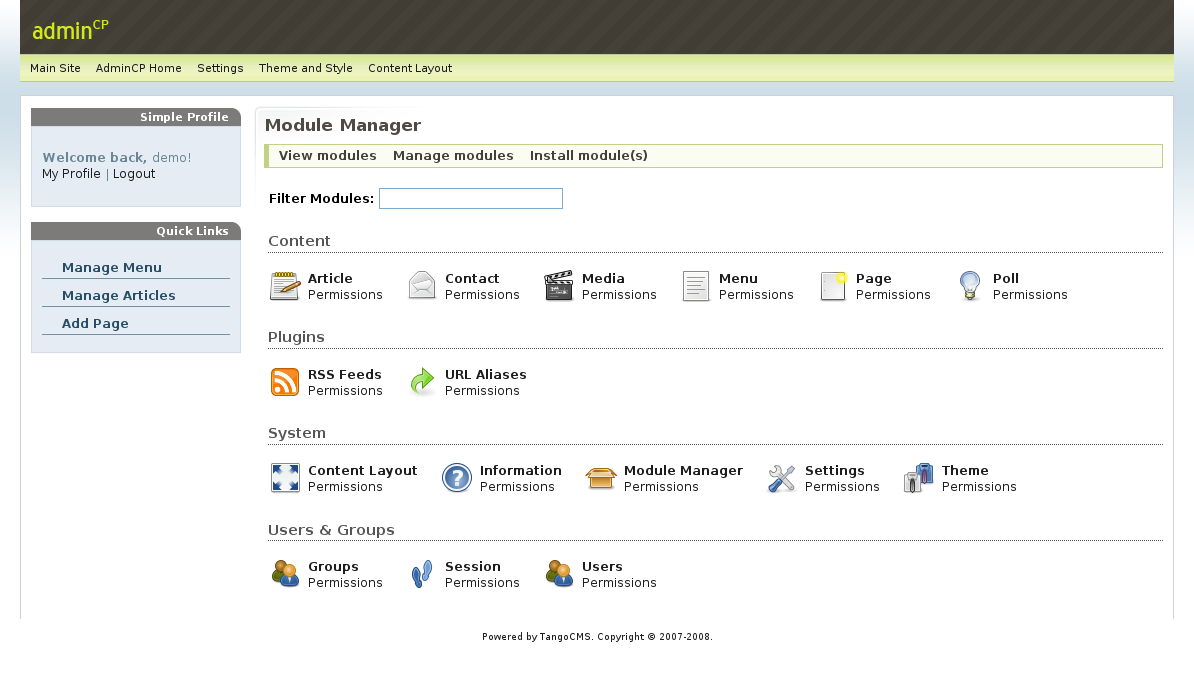 Tango CMS Admin Features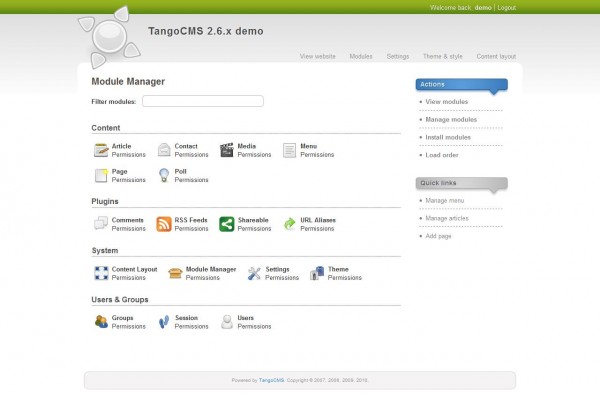 Tango CMS Admin Demo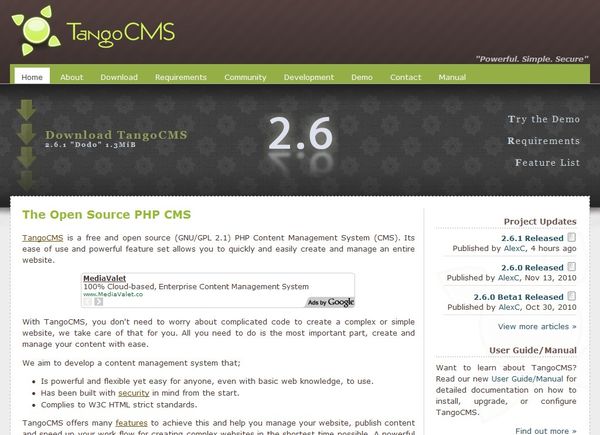 Tango CMS Demo Site