Free TheHostingTool demo installation


TheHostingTool Logo
Want to quickly see how the open-source software TheHostingTool works? You'll find a free and updated demo installation of TheHostingTool here.
Before using this demo please notice:
We are currently updating the TheHostingTool demo. Please check back shortly. There will be a new version up soon.
About TheHostingTool
TheHostingTool is a free open source software that focuses on providing next generation hosting applications and was first released on December 3, 2008. Since then has helped numerous businesses by providing useful features such as the client control panel, forums and announcements. You can set up your own TheHostingTool demo by downloading it using the link below. Other useful features you will notice in your demo site are direct Integration with cPanel/WHM, simple ticket system and an API. The latest version available for download is 1.2.6 and was released on November 9, 2013.
Key Facts
Screenshots

Demo preview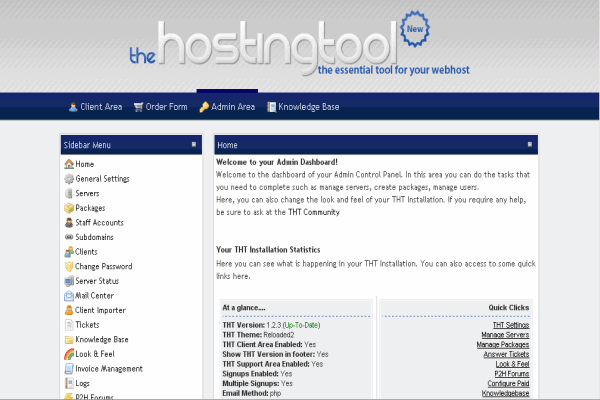 TheHosting Tool Demo Site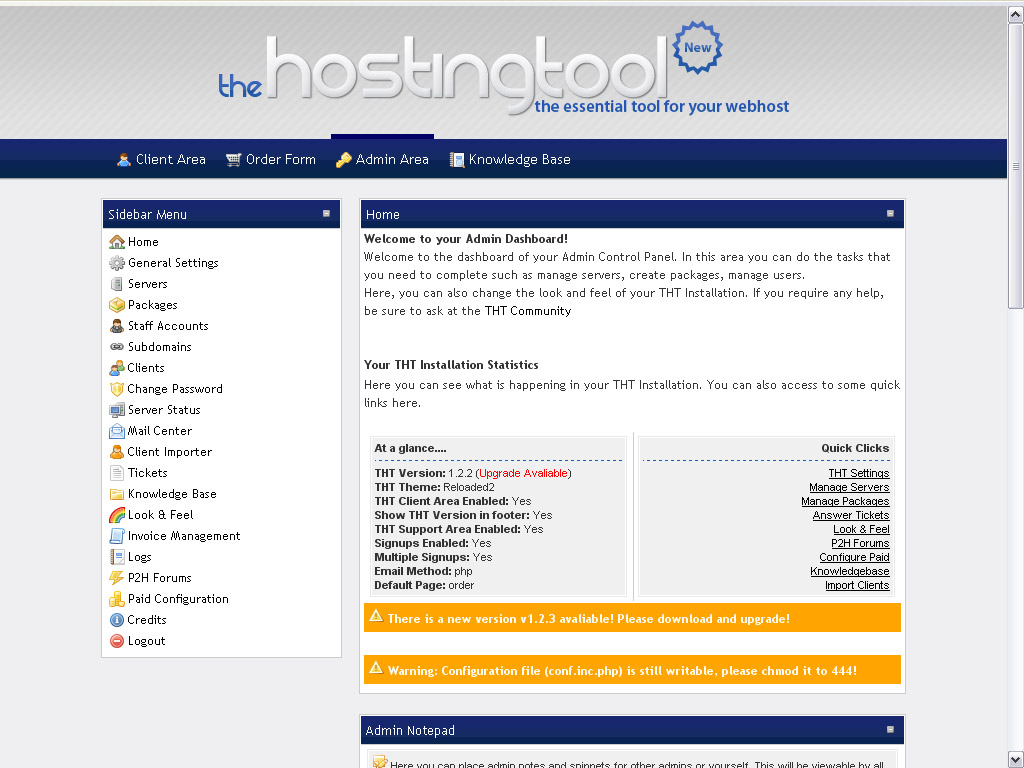 TheHosting Tool Features