Free Webcalendar demo installation
Want to quickly see how the open-source software Webcalendar works? You'll find a free and updated demo installation of Webcalendar here.
Before using this demo please notice:
Option 1: Shared and self resetting Webcalendar demo
There is a public demo installation of Webcalendar which is shared with others and resets itself hourly. You can access it by visiting the following link:
Option 2: Request your own Webcalendar demo installation
You can request a own demo instance with a lifetime of 24 hours. This is ideal if you don't want to have your settings overwritten by other users of this website. Just use the following form and receive a link to your free custom instance within seconds:
About Webcalendar
Webcalendar is a calendar application created using PHP as a programming language that can be used as a single or multi user calendar for groups, or as an event calendar. In order for it to work it requires one of the following databases: MySQL, SQLite3, PostgreSQL, Oracle, DB2, Interbase, MS SQL Server, or ODBC. Initial development on this web application started in 1999 and since then have been many improvements to the Webcalendar features. In June 2017 Webcalendar moved development from SourceForge to Github and starting with August 2, 2017, it supports PHP 7.1 in the latest code available in the master branch.
Considering it can be configured for the use of a single user, groups or an event calendar that allows visitors to submit new events, Webcalendar has a lot of features. Some examples of Webcalendar features include user and events management, configurable custom event fields, online help and email reminders and notifications. If you want to see how a Webcalendar demo works you can download the latest version of this web application following the link below and set up your online demo. If you're interested in getting a review of its features, you can also login to our Webcalendar demo using the links above and see how an admin demo looks like. The demo site will show you how to create events or change the appearance of your calendar with different Webcalendar themes.
There are a lot of themes you can use for your Webcalendar demo, you just need to check if they are compatible with your browser. The screenshots below will give you a preview of how an online demo of this web application looks like after installation, features and themes available. The latest version of Webcalendar available for download on Github is 1.2.9 and became available on August 24, 2017.
Key Facts
| | |
| --- | --- |
| CMS name | Webcalendar |
| User rating | |
| CMS Categories | CMS / Portals |
| Current version (stable) | 1.2.9 |
| Latest release date (stable) | 08/24/2017 |
| First release date | 01/01/2000 |
| License | Unknown |
| Supported languages | Basque, Bulgarian, Chinese-Big5, Chinese-GB2312, Czech, Danish, Dutch, English-US, Estonian, Finnish, French, Galician, German, Greek, Holo-Big5, Hungarian, Icelandic, Italian, Japanese, Korean, Norwegian, Polish, Portuguese_BR, Portuguese, Romanian, Russian, Spanish, Swedish, Turkish, Welsh |
| CMS Demo available | (see above) |
| Admin Demo available | (see above) |
| Helpful Links | |
Screenshots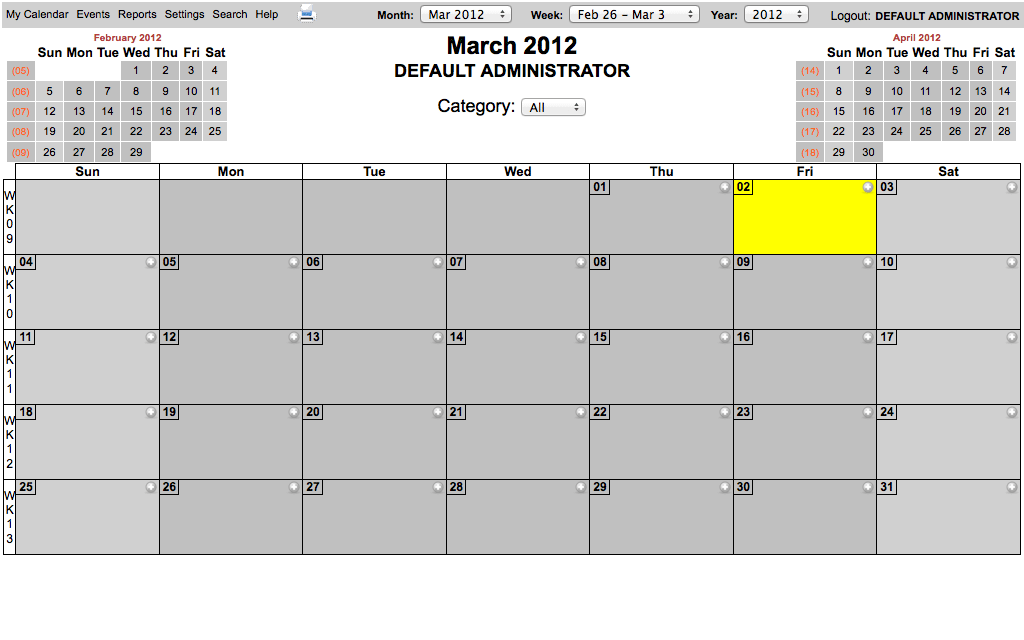 Webcalendar Admin Demo

Webcalendar Admin Demo - Add New Event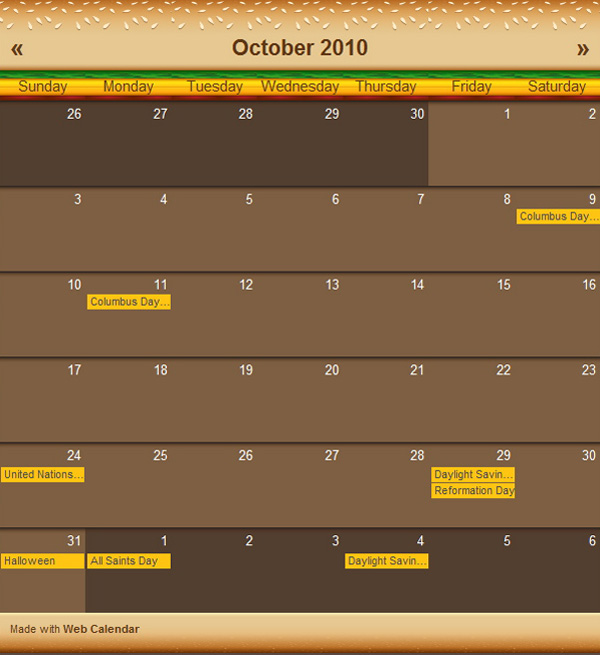 Webcalendar Theme Example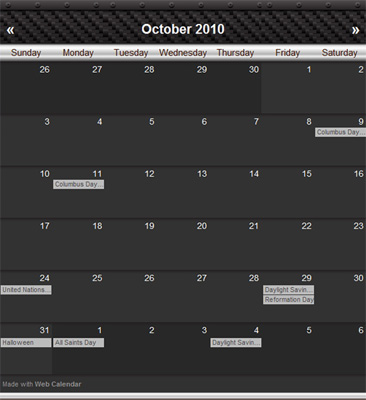 Webcalendar Theme Example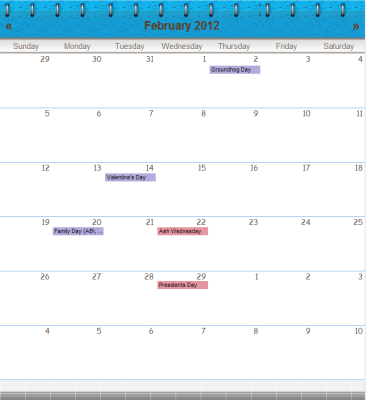 Webcalendar Theme Example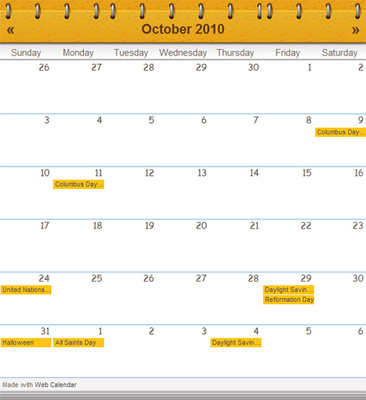 Webcalendar Theme Example