About Website Baker


Website Baker Logo
Website Baker 2 features include a template-based front-end, multi-level modulated page support, multi-user administration, and much much more!
Website Baker is a PHP-based Content Management System (CMS) designed with one goal in mind: to enable it's users to produce website with ease.
Website Baker Demo
We are currently updating the demo. Please check back shortly. There will be a new version up soon.
Key Facts
Screenshots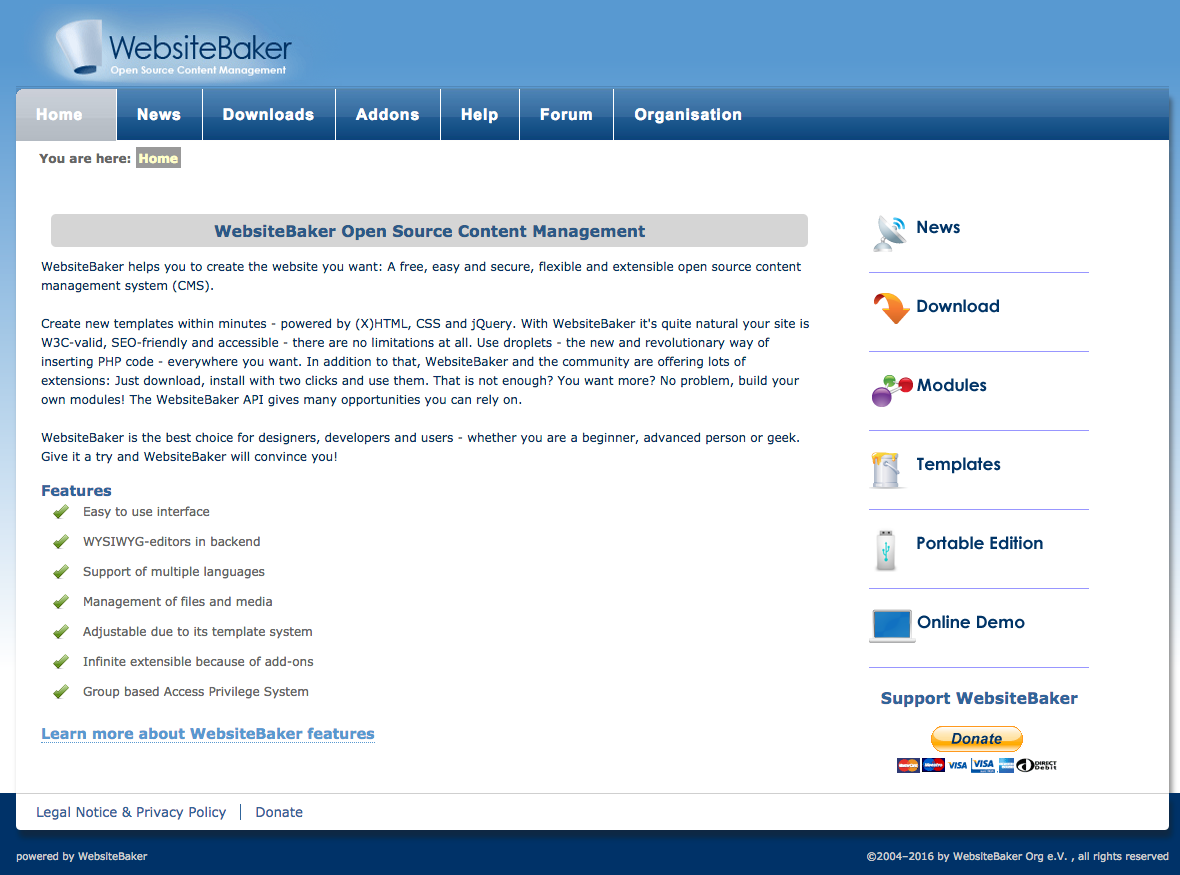 WebisteBaker Website