About Wolf CMS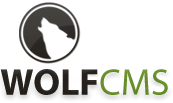 Wolf CMS Logo
Wolf CMS simplifies content management by offering an elegant user interface, flexible templating per page, simple user management and permissions, as well as the tools necessary for file management.
Wolf requires PHP5, a MySQL database or SQLite 3 with PDO, and a web server (Apache with mod_rewrite is highly recommended). It is distributed under the GNU General Public License version 3. The source is available from Wolf's Google Code project page.
Because Wolf CMS uses PHP directly, there is no need to learn yet another scripting language. This approach has two main advantages:
Normally, PHP is not used in article pages, so it does not frighten the writer who does not want to learn it.
The webmaster/designer of the site, the one who will code some basic condition or/and loop to add more dynamics to the website, generally knows some PHP already at least enough to add some dynamic latest news part, latest articles, photo gallery, etc
Wolf CMS Demo
We are currently updating the demo. Please check back shortly. There will be a new version up soon.
Key Facts
| | |
| --- | --- |
| CMS name | Wolf CMS |
| Rating | |
| CMS Categories | CMS / Portals |
| Current version (stable) | 0.8.3.1 |
| Latest release date (stable) | 01/28/2016 |
| First release date | 01/01/2009 |
| License | GNU General Public License version 3 |
| Supported languages | English, Chinese, Croatian, Czech, Danish, Dutch, French, German, Italian, Japanese, Norwegian, Polish, Romanian, Russian, Spanish |
| CMS Demo available | (see above) |
| Admin Demo available | (see above) |
| Helpful Links | |
Screenshots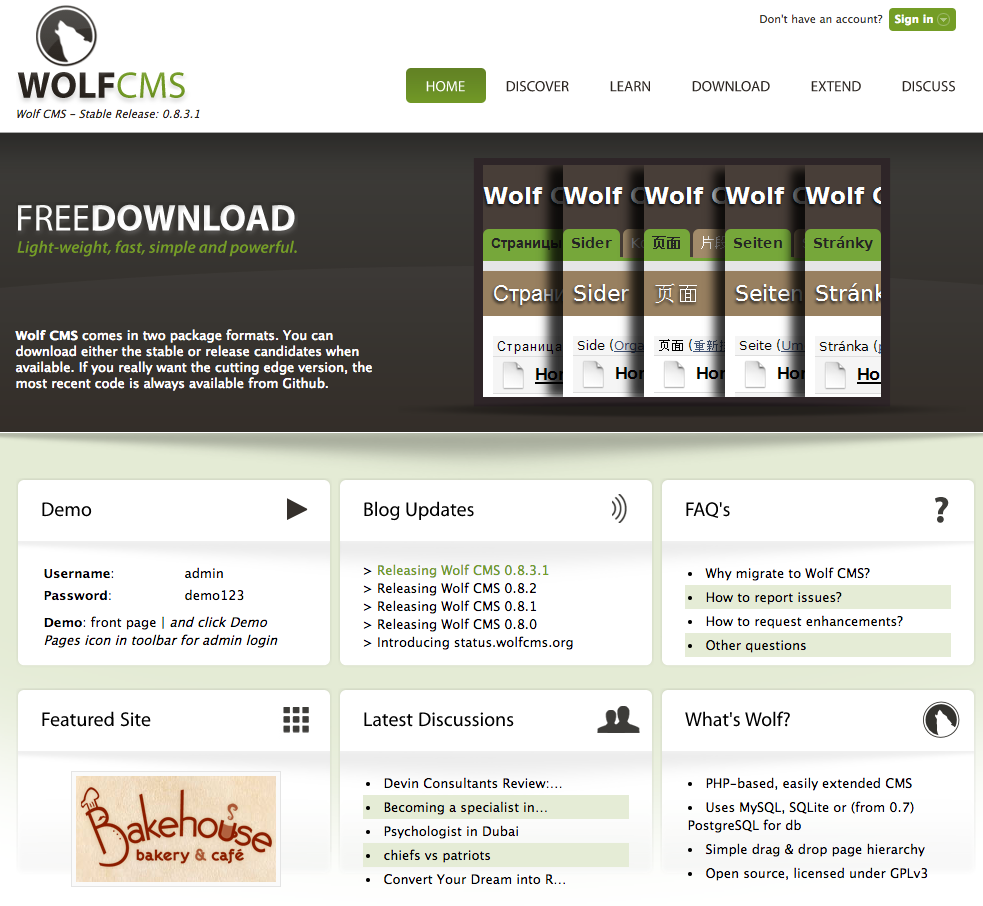 WolfCMS Website