Free Xaraya demo installation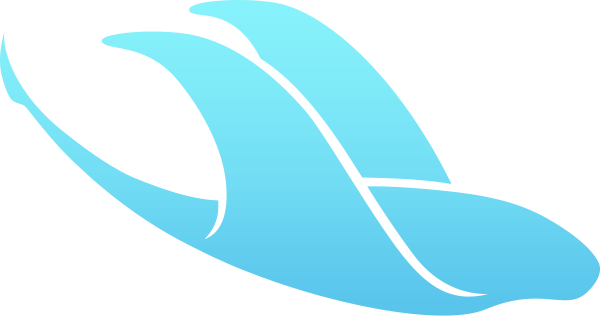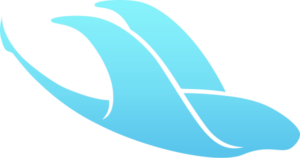 Xaraya Logo
Want to quickly see how the open-source software Xaraya works? You'll find a free and updated demo installation of Xaraya here.
Before using this demo please notice:
We are currently updating the Xaraya demo. Please check back shortly. There will be a new version up soon.
About Xaraya
Xaraya CMS is a free open source content management system that uses PHP as a programming language that can be operated with multiple database systems, like MySQl, Postgres and SQLite. It is a fork from the unpublished 0.8 version of PostNuke scheduled for released mid 2002. Xaraya features allow this content management system to be used for the creation of blog portals, online communities and even e-commerce websites.
Xaraya CMS characterizes through a separation between design and content, allowing you to expand the current Xaraya features and functionality through the installation of modules. If you want to get a review of Xaraya CMS you can follow the link below to download the latest version and set up your own Xaraya demo. The screenshots below will give you a preview of how the admin demo looks like and all the options available. After you login to your admin demo, you can change the appearance of your Xaraya demo by going to the Themes menu and choosing one of the Xaraya themes available. Your demo site installation will have the Xaraya classic theme installed, but there are more examples you can choose from available.
Setting up your own online demo allows you to go through all Xaraya features and add new functionality through modules. Xaraya features include defining data objects using metadata, blocks management, user management, setting up privileges and email management.
Xaraya CMS currently has two development branches, "1x", which is also called "Aruba" that supports both PHP4 and PHP 5 and "2x" or "Jamaica" that only supports PHP5. The latest version available for download is 2.4.0 released on February 23, 2013 under the GNU license.
Key Facts
Screenshots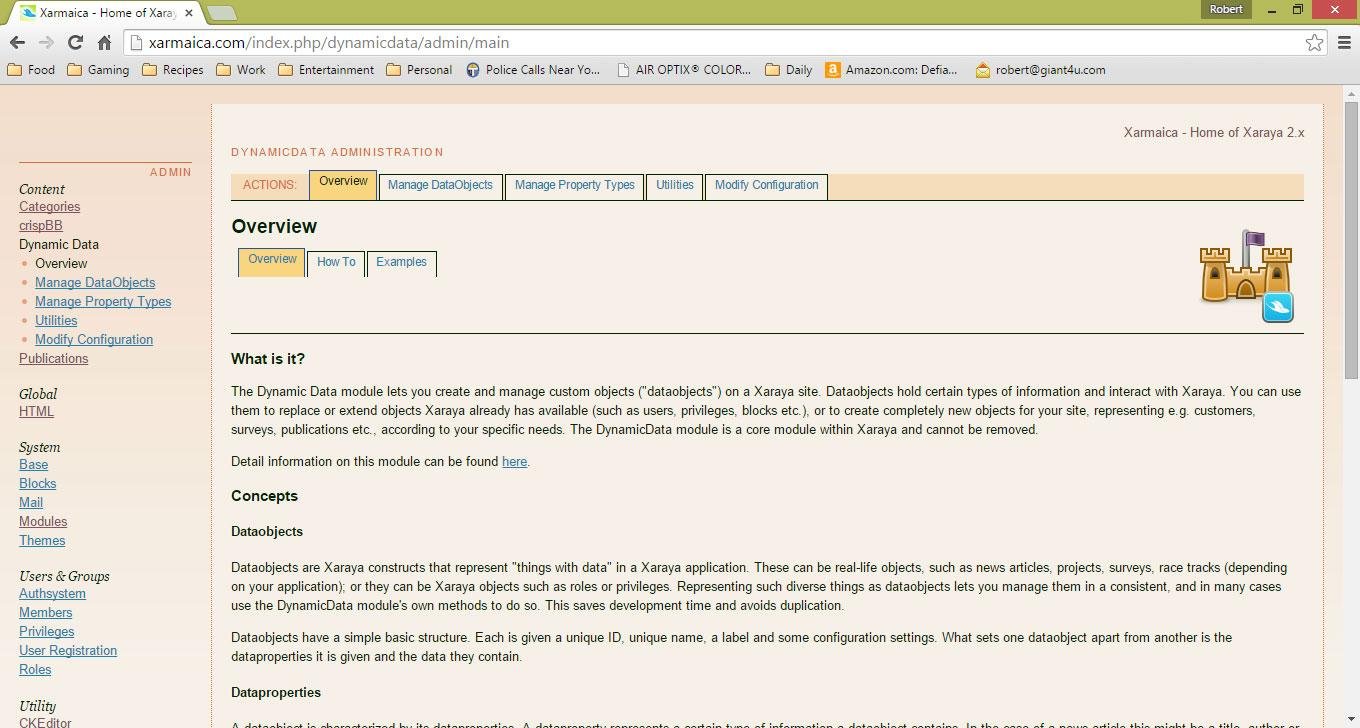 Xaraya dynamic data overview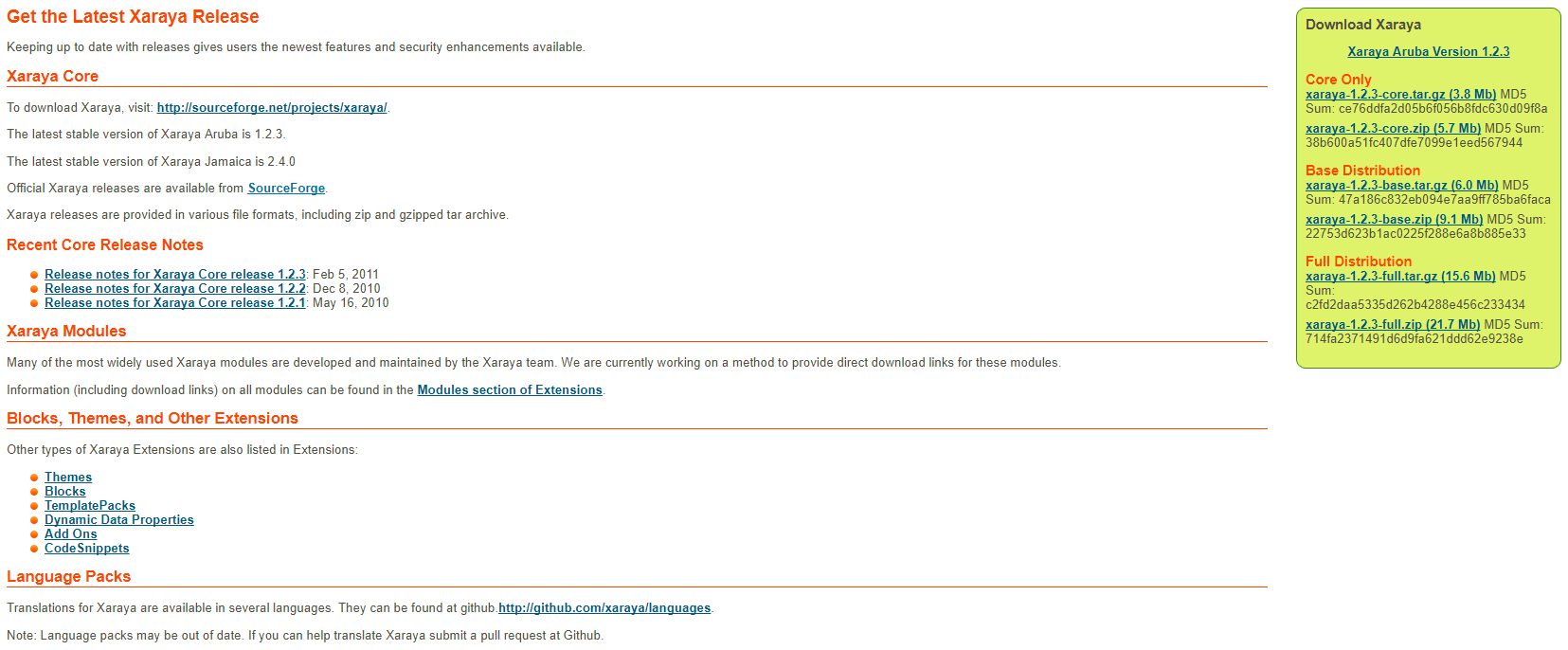 Xaraya download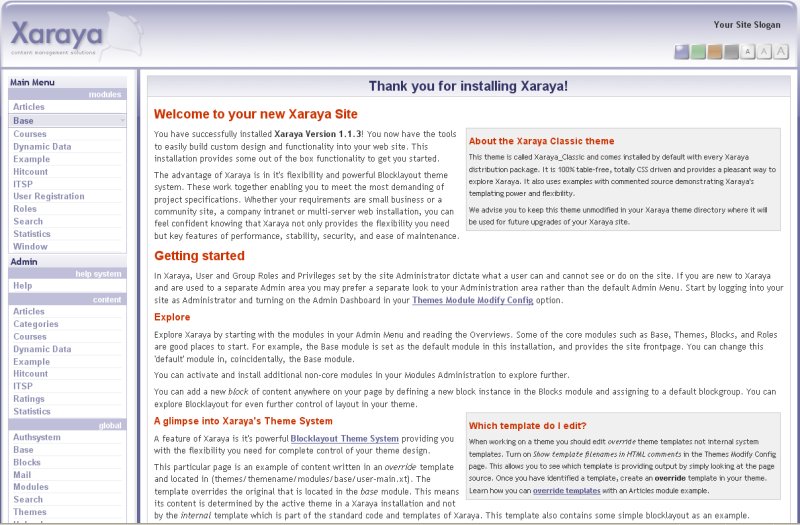 Xaraya CMS Admin Preview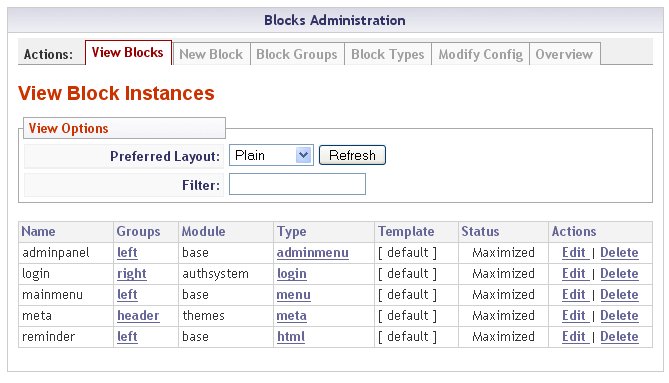 Xaraya CMS Admin Options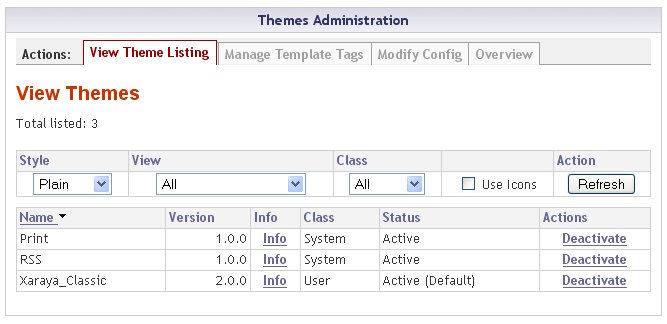 Xaraya CMS Themes Adminsitration