Free Dotclear demo installation

Dotclear Logo
Want to quickly see how the open-source software Dotclear works? You'll find a free and updated demo installation of Dotclear here.
Before using this demo please notice:
Option 1: Shared and self resetting Dotclear demo
There is a public demo installation of Dotclear which is shared with others and resets itself hourly. You can access it by visiting the following link:
Option 2: Request your own Dotclear demo installation
You can request a own demo instance with a lifetime of 24 hours. This is ideal if you don't want to have your settings overwritten by other users of this website. Just use the following form and receive a link to your free custom instance within seconds:
About Dotclear
Dotclear is a free open source blog publishing application developed in PHP relatively popular in French speaking countries. It was originally developed by Olivier Meunier in 2002 and since then has attracted a significant team of developers that's constantly working on improving its features. Over the course of years Dotclear has focused on respecting web standards while delivering a multilingual interface with publishing capabilities.
If you want to get a complete review of this blog application click on the links above and login to our Dotclear demo. The screenshots below will also give you a preview of how the admin demo looks like and how you can customize the way your online demo looks like using fully customizable themes. You can also set up your own Dotclear demo by clicking on the link below to download the archive. Make sure you read the documentation available on their website and comply with prerequisites. For a successful installation of Dotclear 2 you will need PHP 5.3 or above and one of the following databases: PostgreSQL 8.0 minimum, MySQL 4.1 minimum with InnoDB, MariaDB or SQLite. The installation process is fairly easy and you can create your demo site using the Wizard.
Dotclear has a lot of great features that turn it into a high quality publishing tool that offers a pleasant user experience. Some examples of features include a flexible template system that allows you to customize your Dotclear demo without having PHP knowledge, media management and support for services like YouTube and a flexible comment system with built-in anti spam protection. You can also extend the functionality of your demo site by installing new plugins and themes to change its design. The latest version available for download is 2.13.1 and was released on January 27, 2018 under the GNU General Public License version 2.
Key Facts
Screenshots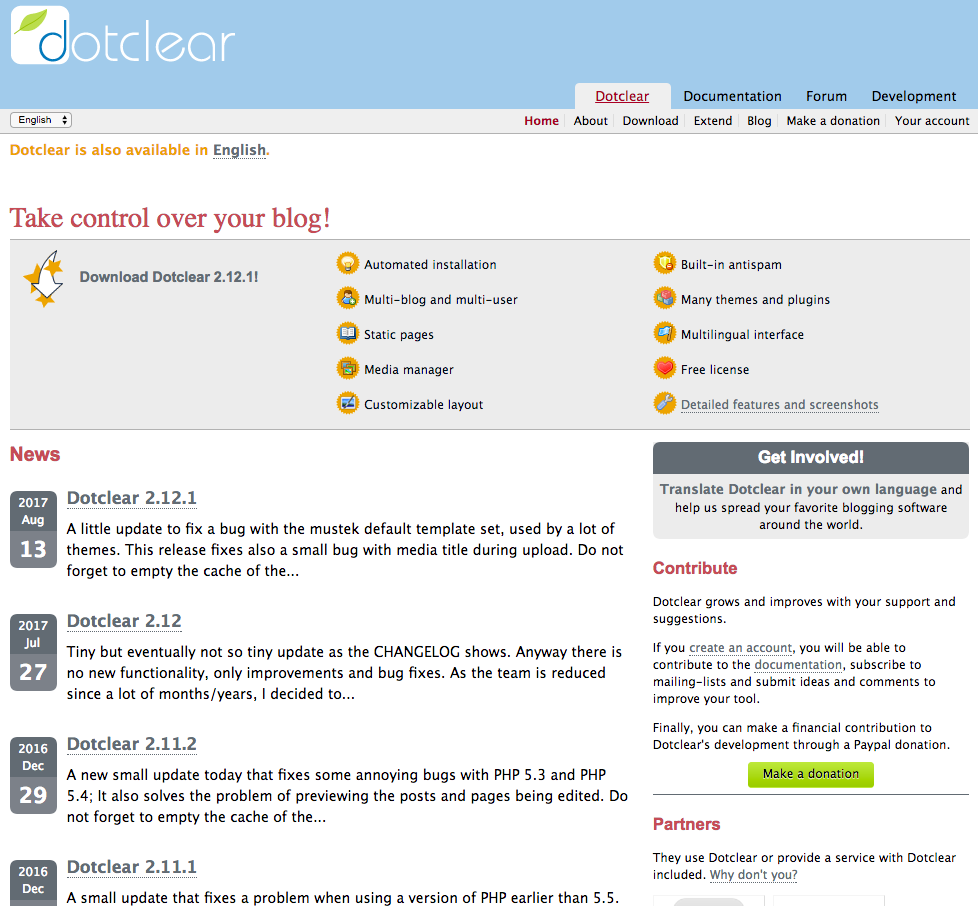 dotclear Website
Dotclear Content Management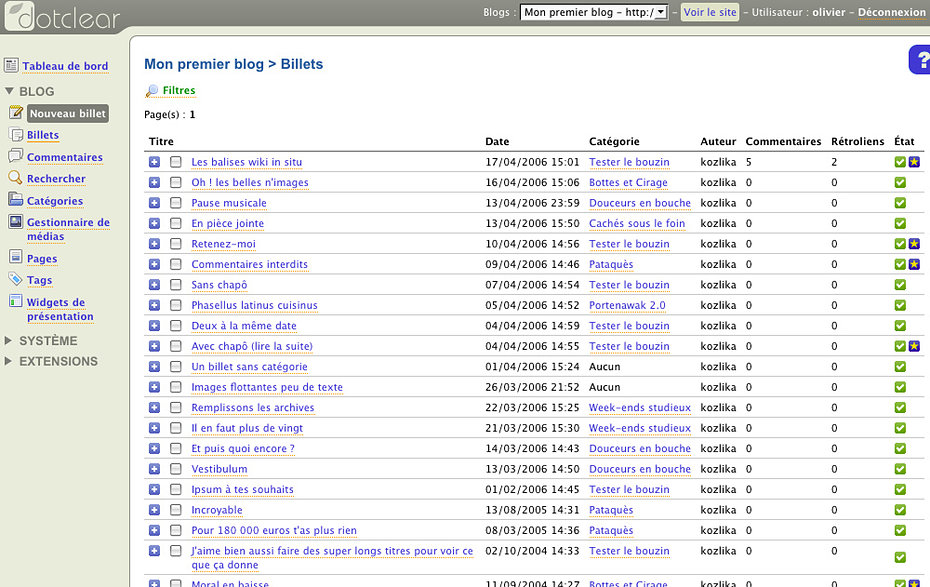 Dotclear Admin Demo List of Blog Posts
Dotclear Admin Demo Add New Blog Post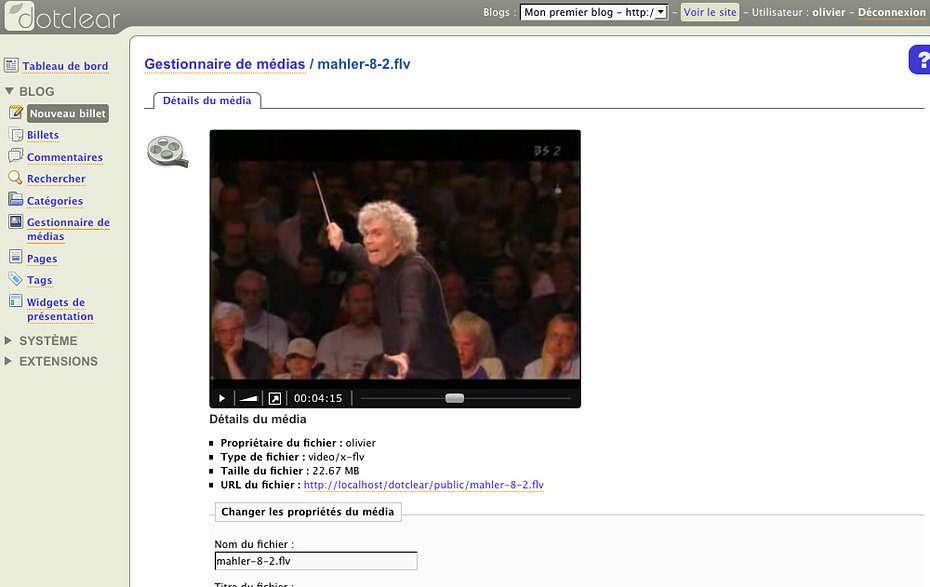 Dotclear Admin Demo Media Management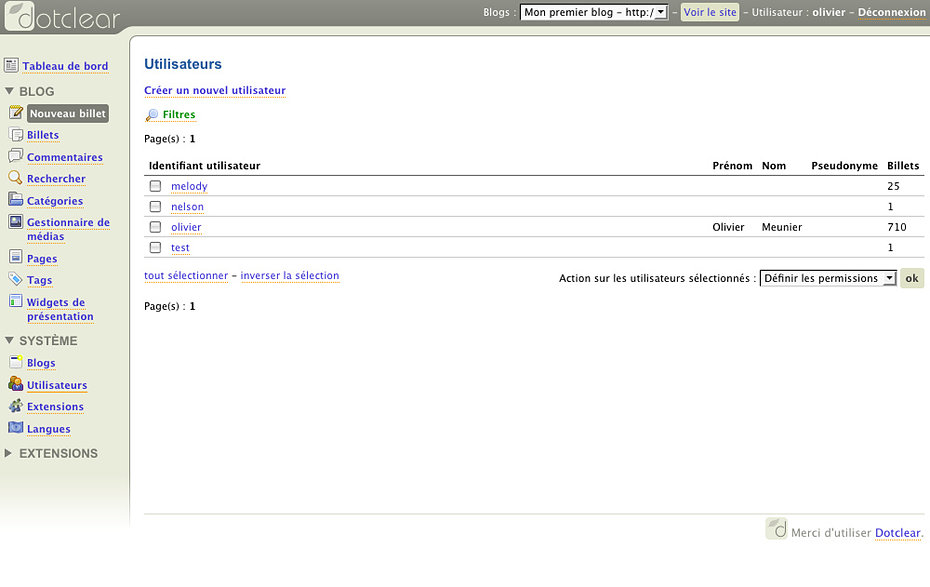 Dotclear Admin Demo User Management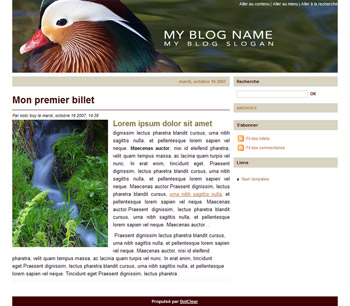 Dotclear Theme Example